Sponsored
Motorola
Everybody needs a mobile phone, but which mobile phone is best for you depends on what you do with your phone. Motorola has a phone for everyone, whether you're a content creator, high-end prosumer obsessed with photography, a keen gamer, or just want something for your everyday carry.
motorola edge 30 Pro
For content creators and professionals
The motorola edge 30 Pro is the best of the best, a flexible and powerful tool for your digital life. With a high-end Snapdragon 8 CPU, its massive processing power makes apps (especially those productivity apps) run smooth and fast.
Sure, most of us plug in our smartphone every night for a charge, but when you're on the road that's not always possible, so the motorola edge 30 Pro has enough juice for a full two days of use. And when you do get 30 minutes or so to snaffle a charge, perhaps in the airport lounge or at a sympathetic cafe, the TurboPower 30W charging system (68W over wireless) will give you hours more runtime in just minutes.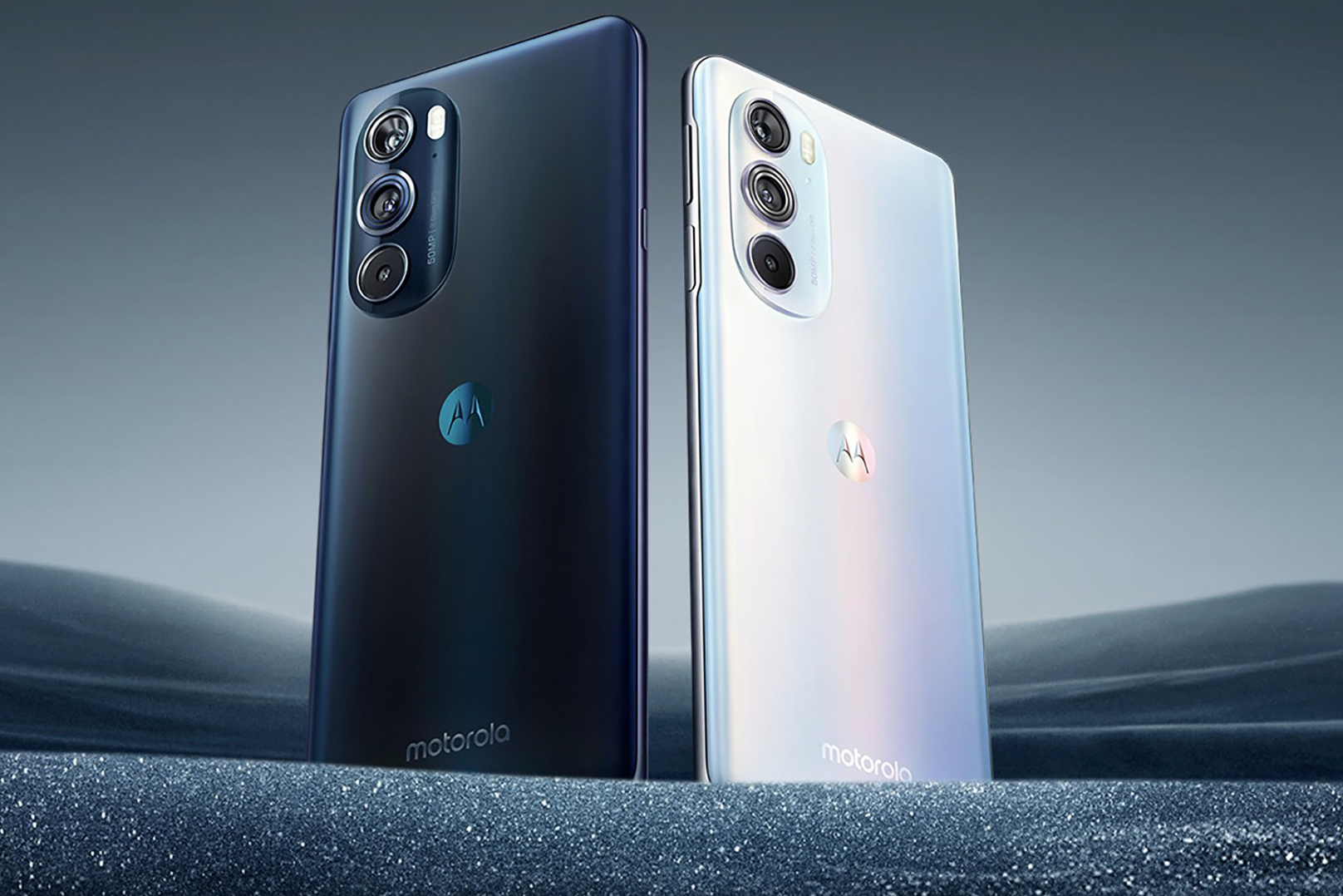 For content creators, the motorola edge 30 Pro has a positively epic camera cluster, including a 50MP macro camera to give you that ultimate creative flexibility, as well as incredible fidelity and detail in stills and video.
And to make sure those photos and videos (as well as any content you watch) look their best, the edge 30 Pro's display is a 6.7" OLED marvel, with 144Hz refresh rate capable of showing a billion colours.
Speaking of content, the edge 30 Pro also works with your TV or desktop display, to turn your smartphone into the ultimate entertainment hub, or the ultimate productivity device. Or both! There's also support for Motorola's Smart Stylus (an optional extra) so you can take notes, sketch, and explore the best of all possible worlds when it comes to productivity.
All of this and more wrapped up in a stylish design that doesn't just look good, it's water-repellent too, so it can go wherever you go.
motorola edge 30
For gamer and streaming addicts
Some of us are lucky enough not to have to rely on a smartphone for work as well as play, which means we can get a phone that focuses on maximising gaming and entertainment on the go. That's where the motorola edge 30 steps in.
Powered by a Snapdragon 778G+ CPU, with a big 6.5" 144Hz OLED display, 5G connectivity, and 50MP camera, the motorola edge 30 is ideal for gaming, movies. In fact, all the entertainment you could possibly want to take on the road with you… or just as easily enjoy curled up on the couch.
It really is all about that display – not only is it a great size, had HDR10+ and DCI-P3 for incredible contrast and colours (just over one billion of 'em!).
Importantly for an entertainment and gaming phone, the edge 30 effortlessly shares content to compatible TVs – that means a full living-room-style entertainment experience without having to dig around for the remote.
The motorola edge 30 is slim and sleek – in fact at 6.79mm it's one of the thinnest 5G handsets out there, but its 4020 mAh battery is still enough to give you a full day of power. And if you do run low, TurboPower 30 charging tech gives you hours of extra charge in just minutes.
moto g82 5G
For your everyday carry
Some of us are joined to our smartphone at the hip… or should that be at the hand? But if you're the kind of person who needs to know your phone is in your bag ready to go, but don't feel the need to have it out all the time, the moto g82 5G is a perfect fit – because it does all the things you need, without bringing along all the complicated stuff (and expense) you don't.
The moto g82 5G is a super light phone, so you won't even feel it's there, but it still manages to pack in a 5000mAh battery, so it'll go all day (or maybe even two). And the display has a 120Hz refresh rate so scrolling and animation are smooth, while the 64MP camera cluster lets you snap a photo or 12 with a level of fidelity that might surprise you.
As an everyday carry, the moto g82 5G needs to be able to secure your personal stuff, so Android 12 on-board is backed by a fingerprint sensor and face recognition via the front camera.
And naturally, the moto g82 5G is ready for the road with a water-repellent casing.
moto e32
For your backup handset, or when you're on a budget
The idea of the 'backup phone' used to mean suffering a chunky, horrible plastic handset just to have that extra device for emergencies. No more. The moto e32 might have a low price, but this is no disposable phone, and it's powerful enough to use every day.
Since it's so affordable, the moto e32 is a great choice for a child, or for adventurous travel where losing it is a real possibility. Or, similarly, as your backup device for if your main phone gets damaged or stolen (or just runs out of battery on the side of a mountain somewhere!).
The moto e32 weighs just 184g so carrying it as an extra is no burden. The 5000mAh battery is the same as in much more expensive phones, and the fast charge function is there too.
The display is bright and clear and scrolls at 90Hz, and the 16MP rear camera and 8MP selfie are both 1080p capable. That makes the moto e32 great for video calling (and not too bad for happy snaps, either).
The casing is water-repellent, so you don't need to treat the moto e32 with kid gloves, and dual SIM slots give you even more flexibility for travel, or maximising your phone plan budget.