While the world waits for new Android foldable smartphones, the humble Windows laptop is fast heading to a new category – Windows foldables.
Laptops and hybrids have all but killed off desktops. The demand for extra screen real estate, especially if travelling needs addressing. While Windows 10 handles multiple screens with aplomb it needs more smarts to make them really useful in a portable format. Windows foldables are coming.
Enter Windows foldables
Rumours abound as a new version of Microsoft Windows 10 contain '18313.1004  rs_shell_devices_foldables' that appears to address foldable devices as a 'family'.
The term foldable means a few things.
In the smartphone world, ZTE on its Axon M smartphone interprets it as two separate hinged screens. Samsung may launch its true foldable on 20 February, Huawei and others have foldables coming. LG may port its rollable TV screen technology to a smartphone. Samsung is looking at a tablet. And all is well because Android Pie handles multiple screens in this format.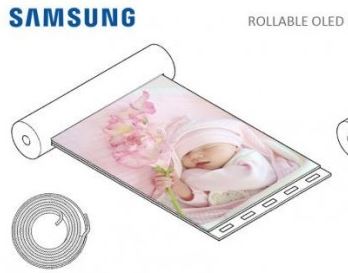 But what about Windows?
Microsoft has a dual hinge patent known as Andromeda. It is unclear how it works but may be between two and three screens that can open to a lay-flat device. A detachable Surface-like mini-keyboard/stand is also a possibility.
Dell has project Janus 2 ready for the new OS. It uses Windows on Arm which means we may see the reintroduction of Windows as a faux smartphone.
ASUS has its ZenBook Pro UX580 where its oversized touchpad can act as a second screen.
It wants to take this further with Project Precog, a dual 4K screen laptop. ASUS says Windows needs more AI to work out how to present Windows best in all angles and uses. Precog will be a real thing in 2019.
Mind you the Lenovo Yoga Book (Android-based, two screens – one used as a screen keyboard) has not been popular. Lenovo is working on a Yoga Book that looks very similar to ASUS Project Precog with Windows.
Intel has a Tiger Rapids prototype (meaning for reference, not production) with both LCD and eInk/ePaper displays.
And watch for a plethora of portable second screens
ASUS already has a 15.6" ultra-thin, USB-C, portable, FHD, IPS ZenScreen. At 780g and 8mm thick, it is no stretch to take it with you. Rumour is that version two will use a touch version of LGs 4K OLED-on-plastic (pOLED) and be less than 3mm thick.
Mobile Pixels has DUEX, a clip-on 12.5", FHD, USB-C, 680g monitor for Mac, Surface and other devices.
Rumour has it that other companies are working on a laptop with a slide-up screen that could double the height of a typical screen. We don't know how that will work weight counterbalance-wise, but it makes a lot of sense, especially for a Surface-style 3:2 device that becomes 6:2.