At 3pm across Australia, the nation stopped as it watched a few horses run around a track, and quite a few of us had big money riding on that race. If you lost, don't worry about it and just have a drink, but if you won, here are some ideas that could make you smile.
Spare change ($10 to $49)
Fox el-cheapo Movie of the Day
Price: $4
So your winnings were overshadowed by how much you spent on beverages, no worries, because there's still something you can buy: movies.
In fact, Fox offers a budget movie buy every day, provided you have the app in question and an Apple iDevice, generally cutting the price of a $10 to $15 movie down to $4 or $5.
On Melbourne Cup Day, that movie is Stoker. We've never seen it, but hey, if you like it, you'll find it on the iTunes Store for $4. Woot?
Logitech M235 laptop mouse
Price: $35
You don't need much if you want a new mouse these days, and if you want something small and colourful, look no further.
Offering designs that are a little more playful than the basic black and white monochromatic look you normally see on computer peripherals, the M235 will show you an owl, a fox, a monkey, or other designs that are almost tribal in nature.
Frank Green SmartCup
Price: $35
A piece of technology that may not look like a piece of technology, the Frank Green Smart Cup is a cup that can help you pay for coffee while saving the environment just a smidgeon.
The little gadget takes the keep cup many of us already rely on for coffee refills and throws in an NFC chip. When connected to a phone and the CafePay app, you can use the cup to pay for coffee without getting your wallet out.
There is a catch, however, and that's availability, with only a few places accepting the CafePay system right now, but if the idea of a cup that lets you pay for things grabs you, check with your local cafe and see if it has any plans to add support.
Allocacoc PowerCube Extended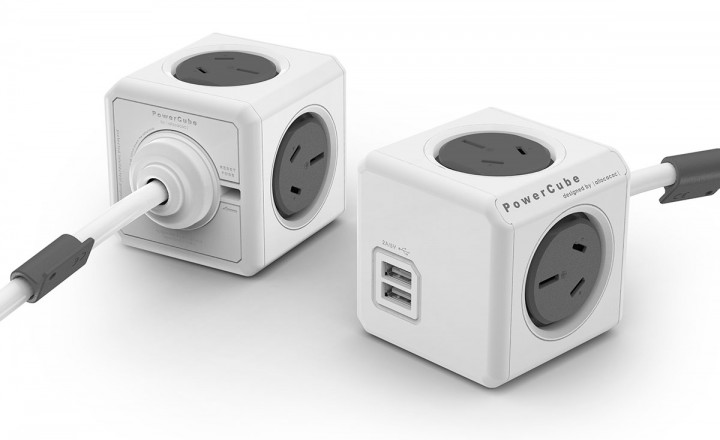 Price: $40
Even if the win wasn't huge, you can still feel powerful with something that provides power to your home, and Allocacoc's PowerCube sort of does this.
It takes a regular four socket power strip and packages the entire thing in a cube, throwing in a couple of USB ports to charge your phone and tablet, too.
Dinner money ($50 to $199)
Otterbox Strada iPhone case
Price: $60
Winning isn't everything, sometimes it's looking good that matters, and Otterbox's Strada is a good looking flip cover case for the iPhone 6 and 6S, complete with a little flap for a bank or credit card, which, you know, you can use to buy yourself something else you deserve.
Jawbone Up Move
Price: $69
Part watch, part fitness tracker, the Up move could be your first step into losing some of the calories gained from Melbourne Cup drinks, or just a new health kick you swear you're going to do.
We've been fans of this one for a while, though it can throw up syncing issues long term, so make sure to keep that receipt in case it decides to cark out on your.
Blunt + Tile Umbrella
Price: $100
The day of the Melbourne Cup in 2015, it rained in Sydney, where GadgetGuy is located. That meant we had to dig out the umbrella, but if you have lost one recently, you probably ran for cover.
New Zealand's Blunt Umbrellas have a take on the umbrella that is truly gadget-y and designed to stop you losing them, not just coming with a strap to keep the umbrella attach to you, but also packing in a Bluetooth Tile in the umbrella fabric to let your phone look for where the umbrella last was.
Here's hoping you don't lose your phone, because the umbrella certainly won't help you find that.
Logitech UE Roll
Price: $150
Music is meant to be shared, and if you value your time with friends much like how you cheers and yelled at the horses with them for this event, you may find the UE Roll is right up your alley.
Designed almost like a squished ball, the Roll takes the UE Boom sound design with an omnidirectional speaker and flattens it, packing in a fun little wireless speaker with lots of colour, easy to use stitched controls, and a ruggedisation that makes it great for the beach because it's made to be water-resistant.
Amazon Kindle Paperwhite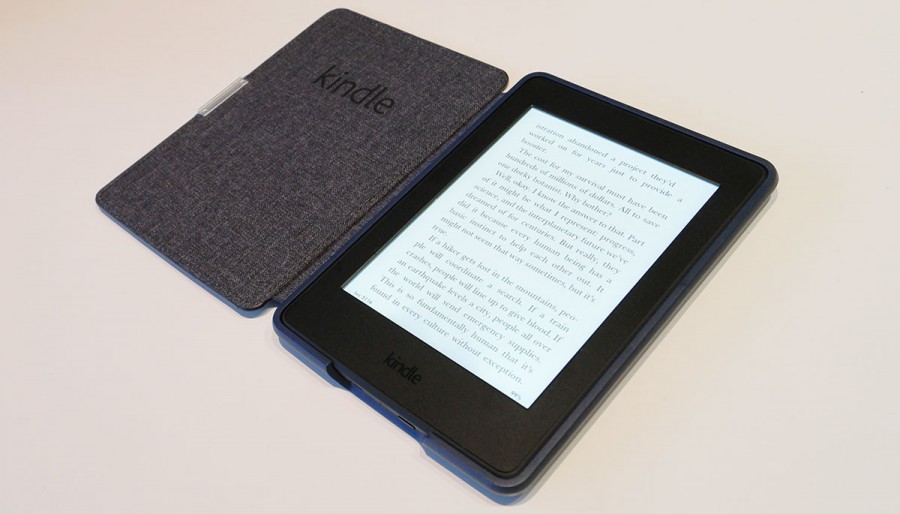 Price: $179
Pretty much the best eReader you'll find for the price, Amazon's Kindle Paperwhite for 2015 delivers the same front-lit technology out of its flagship Voyage eReader, but does it without an auto-adjusting sensor, so you have to manually control the brightness.
For what it's worth, we found that actually worked better on both units, so you're not missing out on too much, and outside of the back being a fingerprint magnet, it's a pretty good way to get into electronic books.
Samsung T1 250GB Portable SSD
Price: $199
Storage isn't a fun purchase, but when you're talking about technology that feels like it's from the future, it's a little more fun.
Samsung's T1 solid-state portable drive is a little like this, bringing the thinnest, lightest, and fastest portable drive you've ever laid eyes on, and ever held and touched. It's like the future of storage, and it could just save your proverbial one day.