At 3pm across Australia, the nation stopped as it watched a few horses run around a track, and quite a few of us had big money riding on that race. If you lost, don't worry about it and just have a drink, but if you won, here are some ideas that could make you smile.
Spare change ($10 to $49)
Fox el-cheapo Movie of the Day
Price: $4
So your winnings were overshadowed by how much you spent on beverages, no worries, because there's still something you can buy: movies.
In fact, Fox offers a budget movie buy every day, provided you have the app in question and an Apple iDevice, generally cutting the price of a $10 to $15 movie down to $4 or $5.
On Melbourne Cup Day, that movie is Stoker. We've never seen it, but hey, if you like it, you'll find it on the iTunes Store for $4. Woot?
Logitech M235 laptop mouse
Price: $35
You don't need much if you want a new mouse these days, and if you want something small and colourful, look no further.
Offering designs that are a little more playful than the basic black and white monochromatic look you normally see on computer peripherals, the M235 will show you an owl, a fox, a monkey, or other designs that are almost tribal in nature.
Frank Green SmartCup
Price: $35
A piece of technology that may not look like a piece of technology, the Frank Green Smart Cup is a cup that can help you pay for coffee while saving the environment just a smidgeon.
The little gadget takes the keep cup many of us already rely on for coffee refills and throws in an NFC chip. When connected to a phone and the CafePay app, you can use the cup to pay for coffee without getting your wallet out.
There is a catch, however, and that's availability, with only a few places accepting the CafePay system right now, but if the idea of a cup that lets you pay for things grabs you, check with your local cafe and see if it has any plans to add support.
Allocacoc PowerCube Extended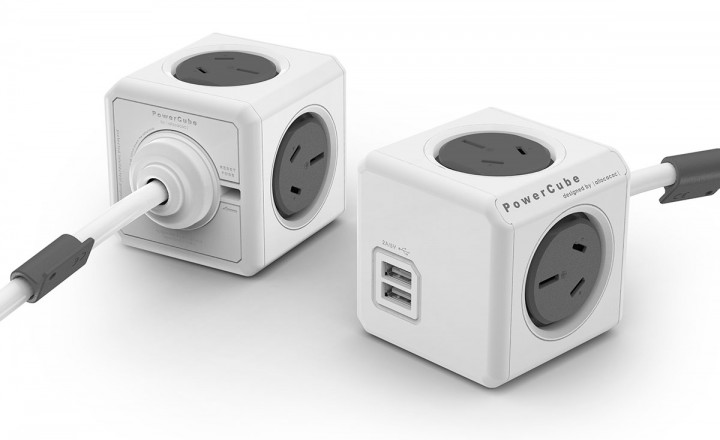 Price: $40
Even if the win wasn't huge, you can still feel powerful with something that provides power to your home, and Allocacoc's PowerCube sort of does this.
It takes a regular four socket power strip and packages the entire thing in a cube, throwing in a couple of USB ports to charge your phone and tablet, too.
Dinner money ($50 to $199)
Otterbox Strada iPhone case
Price: $60
Winning isn't everything, sometimes it's looking good that matters, and Otterbox's Strada is a good looking flip cover case for the iPhone 6 and 6S, complete with a little flap for a bank or credit card, which, you know, you can use to buy yourself something else you deserve.
Jawbone Up Move
Price: $69
Part watch, part fitness tracker, the Up move could be your first step into losing some of the calories gained from Melbourne Cup drinks, or just a new health kick you swear you're going to do.
We've been fans of this one for a while, though it can throw up syncing issues long term, so make sure to keep that receipt in case it decides to cark out on your.
Blunt + Tile Umbrella
Price: $100
The day of the Melbourne Cup in 2015, it rained in Sydney, where GadgetGuy is located. That meant we had to dig out the umbrella, but if you have lost one recently, you probably ran for cover.
New Zealand's Blunt Umbrellas have a take on the umbrella that is truly gadget-y and designed to stop you losing them, not just coming with a strap to keep the umbrella attach to you, but also packing in a Bluetooth Tile in the umbrella fabric to let your phone look for where the umbrella last was.
Here's hoping you don't lose your phone, because the umbrella certainly won't help you find that.
Logitech UE Roll
Price: $150
Music is meant to be shared, and if you value your time with friends much like how you cheers and yelled at the horses with them for this event, you may find the UE Roll is right up your alley.
Designed almost like a squished ball, the Roll takes the UE Boom sound design with an omnidirectional speaker and flattens it, packing in a fun little wireless speaker with lots of colour, easy to use stitched controls, and a ruggedisation that makes it great for the beach because it's made to be water-resistant.
Amazon Kindle Paperwhite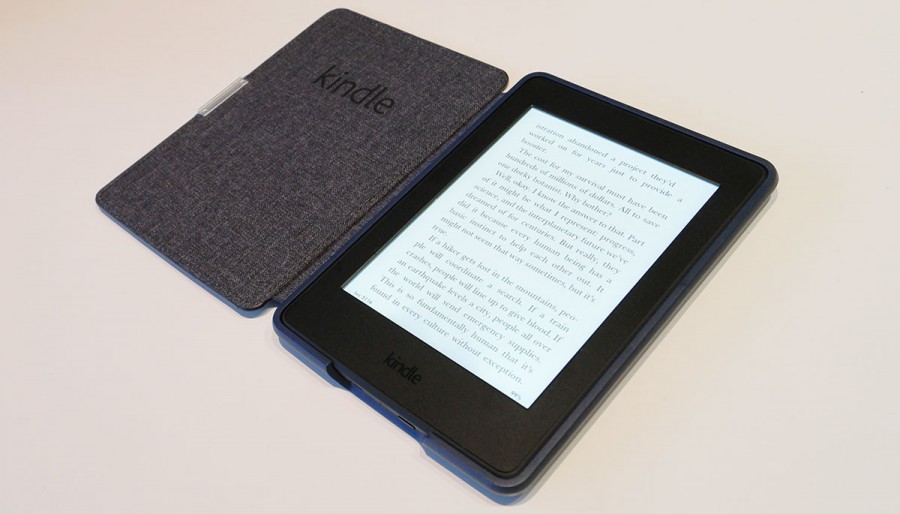 Price: $179
Pretty much the best eReader you'll find for the price, Amazon's Kindle Paperwhite for 2015 delivers the same front-lit technology out of its flagship Voyage eReader, but does it without an auto-adjusting sensor, so you have to manually control the brightness.
For what it's worth, we found that actually worked better on both units, so you're not missing out on too much, and outside of the back being a fingerprint magnet, it's a pretty good way to get into electronic books.
Samsung T1 250GB Portable SSD
Price: $199
Storage isn't a fun purchase, but when you're talking about technology that feels like it's from the future, it's a little more fun.
Samsung's T1 solid-state portable drive is a little like this, bringing the thinnest, lightest, and fastest portable drive you've ever laid eyes on, and ever held and touched. It's like the future of storage, and it could just save your proverbial one day.
Fat stacks ($200 to $699)
Sphero BB-8
Price: $250
With the next "Star Wars" only a month or so away, it's not hard to see that many of us have Star Wars fever, and the kid inside you probably will too once it sees how cool the toys are that are coming out.
Case in point, one toy is actually a robot, with Sphero's robotic expertise used to bring to life the BB-8 droid so you can take it home with you.
BB-8 isn't quite the star of the next film, but he's pretty cute all the same, and the app-controlled BB-8 is about as close to owning your own R2D2 as it gets, only more up to date and inline with the next movie, "The Force Awakens".
Apple Watch
Price: $499 (starting price)
Owners of the Apple iPhone have probably looked at the Apple Watch at least once through the year, and if you managed to win close to half a grand, you can now afford this item.
Designed to be classy, metal, and exuding the Apple style at every softened corner, the Apple Watch is the next-gen wearable for someone who loves their iPhone but wants notifications all the time.
Suunto Traverse
Price: $549
Perhaps an Apple Watch isn't your style, though, and you prefer something meatier and with more grunt, perhaps for when you go on a walk or a swim.
Suunto has been building gadgets meant for these activities for ages, and in its Traverse, you're seeing a handmade watch with a hint of smartwatch "smarts" and a GPS to track what you're doing and where you're going.
Ideal if you decide to take a vacation with your winnings and go somewhere you've never been, because the GPS inside will be able to give you a heads up on where it is you went.
360Fly
Price: $650
One of the more creative takes on what constitutes a "camera", the 360Fly throws in a 360 degree camera lens inside a special water-resistant body to let you capture the world around you from more than one viewpoint.
In fact, instead of the one typical view you capture from, this is about every view, and if you have a VR headset or have one of the Google Cardboard viewers, you'll even be able to relive the moment by shifting your head around and watching the moment unfold in 360 degrees.
Professional punter ($700 to $1999)
Sonos Play:5 (2015)
Price: $749
Easily one of the best speakers we've heard, the Sonos Play:5 for 2015 boasts some of the clearest sound we've heard and offers access into the Sonos multi-room system.
Line-in support is also here, meaning if you have a record player or another audio source, you can send that sound all the way around the house. Well worth checking out.
AudioQuest Nighthawk headphones
Price: $895
The new benchmark phones for GadgetGuy's testing procedures, you'll probably look a little silly with these if you wear them outside the house, but wear them inside and pure audio ecstasy ensures.
Delivering a deep sound space with a balance that seems impossibly clear, you'll never want to take the Nighthawk cans off, not just because they sound great, but they're bloody comfortable, too.
Samsung Galaxy Note 5
Price: $1099
Without doubt, one of the best phones of the year and easily Samsung's best phone to date, the Galaxy Note 5 brings with it a high class camera, excellent and fashionable design, and a screen that is truly brilliant to stare at.
About the only caveat the Galaxy Note 5 comes with is its size, offering a lowly 32GB of storage, but if you live in the cloud, this won't bother you one bit.
Apple MacBook
Price: $1799
Laptops have sure changed a lot over the years, and while they've been made smaller and thinner, everything pales in comparison to the MacBook, one of the thinnest and lightest laptops we've ever seen that can even challenge the iPad for thickness.
Designed to be slick, sexy, and offering surprisingly good battery life for a laptop this size while also arriving with the future-friendly USB Type C hybrid Thunderbolt 3 port, this is a great purchase if you now have spare money.
Sharp SJXP580G PlasmaCluster refrigerator
Price: $1899
One of the most overlooked appliances in the house is the fridge, and while we depend on it to cool our food and keep things safe and edible, it rarely gets an upgrade, but if you've won nearly $2K (or more), you can make it happen.
Sharp's take on the fridge is to bring a sense of black or stainless-steel glass covered design, and make the controls truly minimalist, throwing it all on the handle up top.
Better, the fridge relies on some of Sharp's better technologies, with the PlasmaCluster air ionisation technology used in the air cleaners also found in the fridge to stop odours, mould spores, and shut down bacteria before it grows.
Jackpot (over $2000)
MontiToys SkyHawk 9600 Binoculars
Price: $3500
The next time there's a horse race on, it would probably be handy to watch it with the naked eye, but with giant binoculars, you won't have that problem.
The SkyHawk binoculars aren't technically a gadget, sure, but they do get you close to the action, which could be handy for this time next year, though we're not sure how you'd get the binoculars into Flemington, though that's a question for later.
Leica Q
Price: $5900
One of the most expensive gadgets we've played with all year, and easily one of the priciest cameras to come through the GadgetGuy reviews desk, the Leica Q is also easily one of our favourite cameras.
Offering a solid build, excellent old school design, and some of the sharpest glass and lens quality we've come across in the almost decade the reviewer has been reviewing for, you can bet the Leica Q is one of the first things we'd spend our money on if we made off with a decent sized jackpot.
LG 55 inch 4K OLED TV
Price: $5999
Without doubt, one of the best TVs of the year, LG's 4K OLED redefines the way television should be, offering practically perfect blacks, a super thin panel, and an ultra high definition panel.
Now all you need is the content to play on this lovely 4K telly, but that'll be next year, with 4K Blu-rays set to arrive in 2016.