The new Alcatel 2019 range is a key to the company maintaining its dominance in the value and mass-market segments. The Alcatel 3 offers great value in this segment.
GadgetGuy covered the Alcatel 2019 range here, and the Alcatel 3 2019 stands out as a great phone if you want "it all" but don't have the cash to flash.
In a nutshell, the Alcatel 3 2019 is a Qualcomm SD439 processor, 4/64GB ram, dual 13+5MP camera, a decent 3500mAh battery and Pure Android at $279. What more do you need?
But even the pre-paid 1x and 1s models at $179/199 offer more features and better value than grey market or parallel import cheapies. Plus, you have Alcatel's terrific backup and support.
This phone meets or exceeds every mass-market specification by a huge margin. It's a 5-out-of-5 in the mass-market, but we want a little more. For example, it has Android 9 (great) and BT 5.0 but single band Wi-Fi N 2.4Ghz so it will lose some points for that.
Mass-market $200-499 (about 25% of the market)
Value pre-paid <A$199 (about 30% of the market – good for pre-paid and children)
Buy here – or you will regret it
We issue the standard warning that you must buy the genuine model with Australian firmware as it works on all Australian Telco carrier LTE bands and can make a 000-emergency call (not 911) without a SIM.
Note: Most international reviews are for the 3/32GB and Android 8 Oreo version. As you will see the Australian version is quite a step up.
Review: Alcatel 3 2019 Model 5053D-2AALEU1, single sim, Australian LTE bands, Android 9 Pie.
Website here.
In the box
Handset
Charger 5V/1A
USB-A to micro-USB cable
3.5 mm earbuds and mic
The first impression
Very bright, full body screen, small teardrop notch, matching metallic blue edges and faux glass back. The back has a fingerprint reader under a top centre dual lens camera and flash. At the top is a 3.5mm jack and mic. It has small top and side bezels and a largish chin.
Screen
Size: 5.9-inch
Resolution: 1560 x 720
PPI: 320
Ratio: 19.5:9
Type: IPS LCD
S-T-B-R: 82.2%
Colour depth in bit/colours: 16m
Brightness: ???
Contrast:  ???
HDR:  No
Colour gamut: ???
Notch: Small centre teardrop
Screen protection: Asahi Dragontrail 2.5D glass (just as scratch resistant as Gorilla glass, but not as bendable/impact resistant)
Daylight readability: Adequate
A 720p screen may be common in the mass-market but not a 19.5:9 ratio. It's huge. We have left key figures like brightness, contrast and colour gamut out because this is immaterial at this price. It is very bright, quite sharp and adequate in daylight.
It has no adjustments for colour temperature or tone.
It is a great screen for the category.
Performance
Processor
Qualcomm SD439 12nm
4×2.0 GHz Cortex-A53 & 4×1.45 GHz Cortex A53
GPU
Adreno 505
RAM
RAM: 4GB LPDDR3
Storage: 64GB (48GB free)
OTG Support: Yes
Micro-SD card expansion: 128GB
Note Australian model as tested has 4/64GB
The Qualcomm SD439 is no powerhouse but its way better than a no-name ARM processor. Its heritage means good power management, decent X6 modem (with VoWi-fi, VoLTE and HD voice), camera AI support and more. It is also in Nokia's new 4.2.
In GeekBench 4 it single/multi-core tests are 884/3145. Its no powerhouse but add 4GB RAM, and it handles Android 9 well. Its Compute score is 3080.
The Adreno 505 is not for gameplay, but its fine for video streaming and will downmix higher res content to the 720p screen.
It did not exhibit any heat issues under load and was quite stable in the throttling test.
Comms
Wi-FI
Wi-Fi N, single 2.4Ghz band, 1×1
Wi-Di, Hotspot
BT
Bluetooth 5.0
Codecs: SBC and aptX
NFC
No (we are not entirely sure)
FM radio
Yes, with headphones as an antenna
USB
Micro-USB 2.0
GPS
A-GPS, Galileo, e-compass
It is single band 2.4Ghz and achieves -47dBm (72Mbps) compared to our reference Samsung Note9 at -36 and 130Mbps (lower is better). The link was quite good and stayed at 72Mbps over 20 metres away through three walls.
It is disappointing to see micro-USB in this generation, but it is a cost issue.
We did try it in GPS car navigation mode, and it struggled to keep up – it was not bad but lacked closer accuracy and announcements were just in time.
4G LTE
LTE
Cat 150/50Mbps
Bands: 1, 3, 7, 8, 20, 28
Sim
Single Sim
Separate microSD slot
Other
HD Voice, VoLTE and VoWiFi depends on carrier
It achieves -97dBm which is not bad as our reference Samsung Note9 at -96dBm (lower is better). Again later, technology shows through, and it found the next closest tower at -111 when the Note9 could not.
Bands are perfect for Australia, but it is not an international phone for travellers.
Sound
Sound
3.5mm audio jack
Earpiece
Speaker: down-firing
Mics – 2 noise cancelling
Buds: 3.5mm standard
It is not fair to judge a mass-market phone on sound quality.
The Alcatel 3 2019 has a mono speaker that achieves 75dB ringing and 68dB for voice or music. It could be louder, but it's fit for purpose and hands-free use. Music has no bass, plenty of upper mids and little treble. This is mid-centric for clear voice.
The 3.5mm buds are awful – muffled with poor upper-mids and treble.
On the other hand, its Qualcomm heritage and Bluetooth 5.0 means good quality over BT headphones. Our reference, Sony WH-1000Xm3, sounded very good over SBC and aptX.
Other
Other
Fingerprint sensor: rear button type and can assign apps to the sensor
Face Key: 106 facial key points, .5 second unlock
The fingerprint sensor worked 'most' of the time. I did re-enrol my prints twice ensuring that I had some at off-angle and that improved the recognition. You can also allocate an app to launch with a fingerprint.
2D Face Key was fine and fast – a little slower in low light..
Battery
Battery
3500mAh battery
Charger 5V/1A
Quick Charge: Can use 5V/2A for faster charging in under 2 hours
The battery is quite large for this class of device.
GeekBench 4 under 100% load rates it at 5435 or 11 hours and six minutes.
Given typical use we expect this to run for 24-36+ hours between charges.
Recharge time is 4.5 hours with a 5V/1A charger and under 2 with a 5V/2A charger. I did not try a 5V/3A, but I suspect it supports it as the SD439 supports QC 3.0.
Operating system
OS
Android: 9
UI: Pure Android
It is Android and should receive at least two OS upgrades and three years of patches and security updates.
Pie has loads of features, including AI, to learn about your use and adapt the phone to it. In the test week, we started to see minor improvements.
Build etc
Colours
Gradient shine case in Blue and Black
Build
Plastic frame and NCVM (non-conductive evaporative coating) over plastic
Front glass – Asahi Dragon Glass
Dimensions
151.1 x 69.7 x 7.99 mm x 145g
IP Rating
No
The plastic frame and back gives it a lower weight advantage. The NCVM process is at its heart, paint and will scratch more easily than glass or ceramic backs.
Any IP rating at this price would be amazing, but we feel it should withstand a rain shower.
What's missing
Missing
Notification LED
IP Rating
Wi-Fi AC dual band
You don't expect these in a mass-market phone.
Camera
Rear Camera 1
Primary
MP: 13MP (Alcatel claim interpolated to 16MP)
Sensor brand/model: Possibly Samsung ISOCELL S5K3L6
Pixel Size: 1.12um
F-stop: f/2.0
Stabilisation: None
Focus type: PDAF
AI scene recognition
Flash type: single
Saved images: RAW or JPEG
Video:1K@30fps with mono/stereo recording
Google Lens: Yes
AI scene detection, AR animated characters, burst shot, real-time bokeh, refocus
Rear Camera 2
5MP for Bokeh
Possibly Samsung BSI S5K5E9
f/2.4
1.12um
Contrast Autofocus
Selfie 1
8MP (Alcatel claim 8MP interplated to 13MP)
Possibly Samsung BSI S5K4HA
f/2.0
1.12um
Fixed focus
720@30fps
HDR
LCD screen fill light
First, a thumbs down for Alcatel advertising interpolated MP rates. Basically, that means adding extra pixels (of the same type/colour) around each original pixel. The 'upscaled' result is softer and less detail. Please, Alcatel – forget the hype as you really do not need it.
Alcatel does not reveal its sensor supplier but our sleuthing shows they are suspiciously like the Samsung ISOCELL for the 13MP and Samsung BSI (backside illuminated) for the others. Samsung makes excellent sensors – equal to Sony Exmor in quality.
Here we have a 13MP, F/2.0, 1.12um sensor, so it's fine in day and office light. As you will see below its actually not bad in low light either – social media standard.
AI software
Twenty-one subjects – portrait, food, plants, animals etc.
Basic AR emoji as well.
Tests – all auto
Daylight, outdoors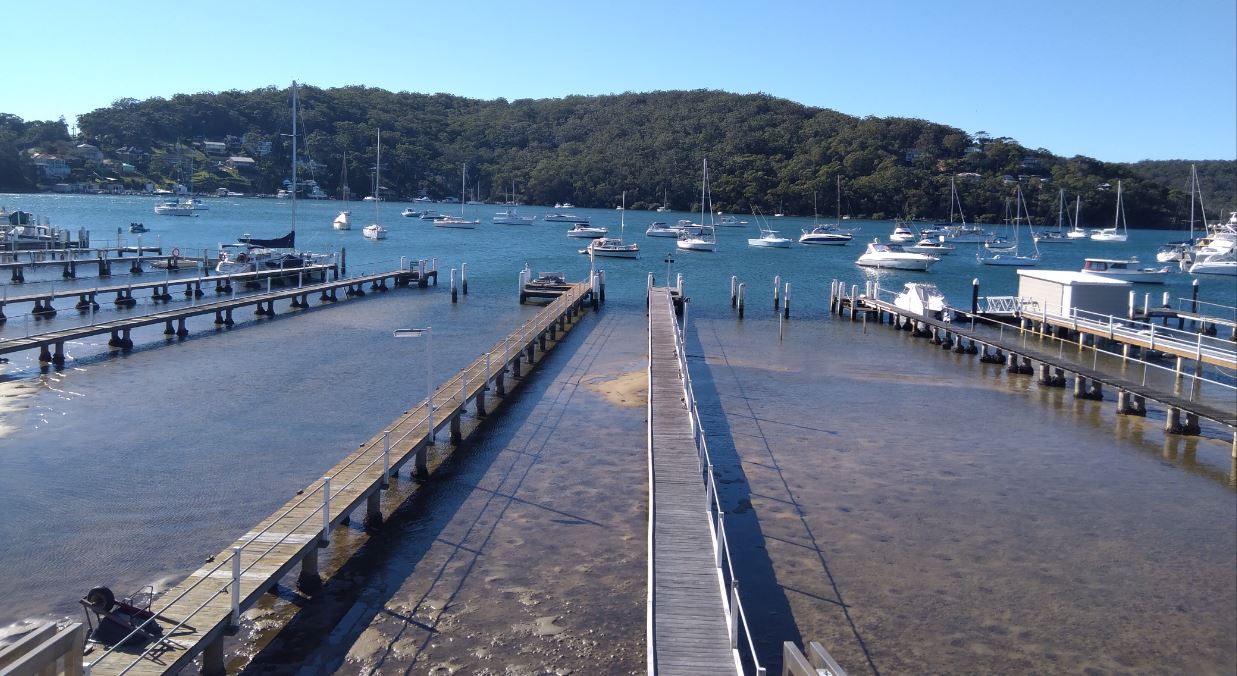 Indoors Office Light (400 lumens)
Low light (room with less than 100 lumens)
Selfie
The 8MP selfie captures reasonable detail. Its strictly for one person – there is no wide angle. Fill light from the IPS screen helps in lower light, but it tends to add a cold cast.
Bokeh
The 5MP Bokeh (portrait) sensor does a reasonable job of separating the foreground from the background but fell short on a shot wearing a hoodie. It needs relatively clean lines to differentiate.
Video
It will do 1K@30fps, but without OIS or EIS, you need a steady hand. Colours are good, but the details are soft and prone to blur.
The front camera does video at 720, and that may not be what a vlogger wants.
GadgetGuy's take – Alcatel 3 is a class-leading mass-market phone
Well-made, reasonably fully featured, good large screen and camera that takes better than social media shots in most conditions.
This is the smartphone you should buy if you don't have the cash or if your kids want a little more than a pre-paid 1x or 1s.
Me – I would gladly buy this for my mum or others that simply want a reliable phone from a good brand.
Build quality is better than you expect in this class
Battery life – it's a one-to-two-day phone
Camera – better than social media standard
Display – big, bright and colourful
3.5mm headphone jack
Pure Android 9
Class-leading specifications for the price
IP rating
Painted back will scratch
Not sure about NFC