Performance
HTC's One S isn't quite the flagship model, but in some ways, it feels even more flagship than the solid One X and One XL handsets we played with earlier this year.
In the hands, the aluminium smartphone feels excellent, with the metal body cool to touch (especially in Winter), quite thin, and surprisingly light at 119 grams.
Even with sections carved out of the back and covered in plastic, the One S feels more durable than Samsung's flagship Galaxy S3, which is an impressive enough handset as it is.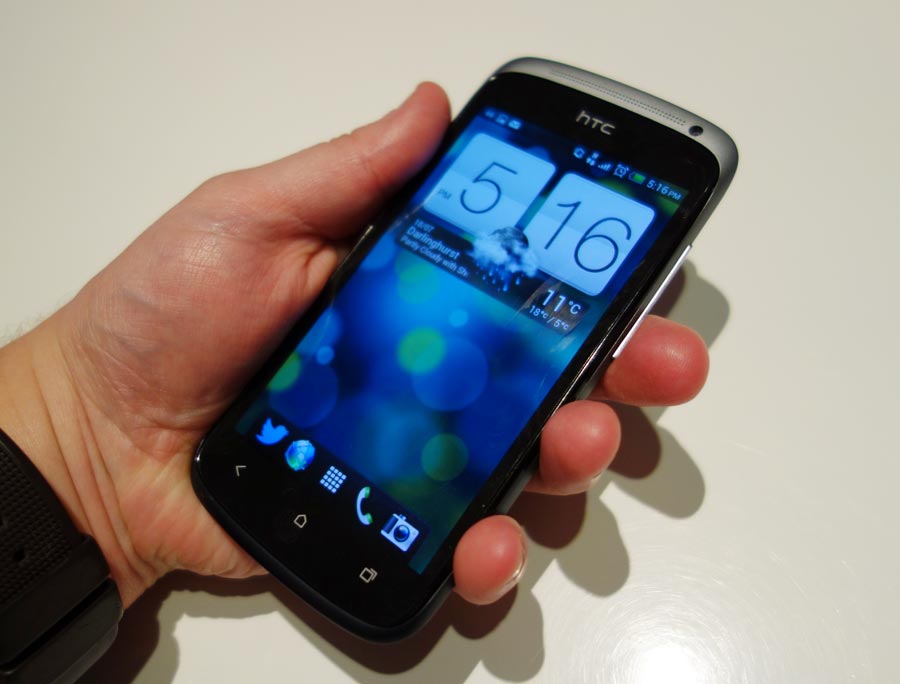 We've missed the 4.3 inch size, and with 4.7 inches the new magic number for HTC's flagship range, last year's definition of big in a smartphone is now the sizing for the mid-range.
That's completely fine with us, as the 4.3 inch screen on offer delivers a nice quarter-HD resolution of 960×540 in a Super AMOLED display. While it doesn't use the same In-Plane Switching (IPS) technology found in the One X and One XL handsets, the Super AMOLED on offer provides pretty much perfect viewing angles, with only a slight deviation in colour when viewing at past 170 degrees on each side.
With a pixel per inch value of 256, the 4.3 inch screen doesn't quite offer the same clarity as the 4.7 inch HD display on HTC's flagship handsets, but that's ok, because it's still a very nice screen altogether.
HTC's version of Android 4.0 Ice Cream Sandwich is offered up here, with all the fix-ins we've come to expect from the company, including those animated weather widgets, an easily customised four-icon application dock, and up to seven widgetised homescreens.
Over in the performance department, the One S features similar hardware to the One XL, except without the 4G LTE modem. It's not quite the same, with a similar dual-core processor offering speeds that – from our benchmarks – put it under what the One XL can offer.
Hardly unsurprising, given that the XL is a flagship product and the One S sits closer to the middle of HTC's line-up. Still, the speed on offer from HTC One S isn't bad by a long shot, and is almost as fast the Asus Transformer Prime tablet.