The vivo y20s is your basic, everyday staple like bread and milk. At $299 it is a step above home-brand and a step below its premium X50 models.
As far as the phone goes, it is well specified – 6.51″ 720p display, Qualcomm SD460 SoC, 4/128GB/microSD, triple rear camera, Wi-Fi 5, BT 5, Dual sim, and 5000W fast charge battery. Not what you expect of a $299 phone.
Purists (and annoyingly pretentious reviewers) would eschew the micro-USB port and 720p screen but hey – this is a $299 device. They just don't get it.
The sole reason to buy this is that you want something a little better than you can get for $199!
What is vivo?
Vivo is part of the BBK group – OPPO, realme, OnePlus and a few more. Together the group is either the world's second or largest smartphone maker. We are extremely impressed with the value offered by BBK devices, and it is not part of the Huawei/ZTE spying scandal.
GadgetGuy has tended to call vivo 'the workers' phone because they offer great value and quality.
What are the current vivo models?
vivo updates half-yearly, so its new 4G products are Y20s, Y70, X50 Lite and our particular favourite the X50 Pro 5G. On phase-out are S1, Y12, Y17, and Y30.
So on with the mini-review of the vivo Y20s Model V2027
Website here
Price: $299
Warranty: 24-months
It is a mini-review as <$299 phones need to focus on 'fit for purpose' rather than necessarily the best specs. We use FAIL, PASS or EXCEED against test parameters.
First impression – PASS+
It looks great. A nice vibrant, centre teardrop screen, combo power and fingerprint button. Nice thin body and a 3.5mm combo audio jack as well.
The tri-camera block is impressive. The lovely nebular blue back and sides are a testament to what vivo can do with its vacuum deposit paint jobs.
Base specs – all fit for purpose
Qualcomm SD460
4GB/128GB/microSD to 256GB
6.51" 1600 x 720, 20:9 IPS
Dual Sim, VoLTE and VoWiFi
Wi-Fi AC, BT 5, FM Radio, GPS, NFC
5000mAh battery, micro-USB charger 5V/2A/10W, 9V/2A/18W
Android 10 and Funtouch
Screen – PASS+
It is a 720p, 20:9, 270ppi, 60Hz IPS/LCD screen. Text and images are not quite as crisp. But it is quite bright, colourful and has good contrast.
It makes no claims to colour accuracy but its pretty good too. You can adjust the colour temperature, but default settings are best.
It has the usual eye protection (low blue light mode) and dark theme.
You are going to use it on 75-100% brightness with the adaptive brightness turned off (it is way to focused on battery saving). Daylight readability is OK but not in direct sunlight.
CPU – PASS+
The Qualcomm SD460 is an 11nm, eight-core (4×1.8GHz and 4×1.6GHz) and the Adreno 610 GPU (also in the SD665) is 60% faster than its predecessor.
Ram: 4GB LPDDR4X
128GB UFS (102GB free)
Micro-SD to 128GB
Supports USB 2.0 OTG for backup to flash drives
GeekBench 5 single/mult-core/compute 256/1172/258
CPU Thtottle: Max – 121,853GIPs, Average 117,709, 5% throttle over 15 minutes.
This chip has been called a game changer for budget phones. It offers eight-core big.Little performance and is 70% faster than the 2019 SD450.
It is not a gamer's device – screen, touch delay, CPU, GPU are not focused on that. But it should play most games at 30fps. There is a games mode that focuses resources on gameplay.
Comms – PASS
Wi-Fi 5 AC 1×1 (WCN3990). It has a single Wi-Fi antenna and reaches -39dBm/433Mbps on 5Ghz at 2m from our ASUS AX11000 router. At 5m it drops to -69dBm/263Mbps and at 10m is -80dBm/75Mbps which is unusable, and 2.4Ghz takes over. This is well above average.
NFC – No
GPS – This has a dual-frequency GPS with <4m accuracy – perfect for high-speed turn-by-turn navigation.
LTE – PASS+
Bands 1, 2, 3, 4, 5, 7, 8, 20, 28, 38, 40, 41 – all you need for local telcos.
Dual sim, dual standby, (sim2 shares micro-SD) supports VoLTE, VoWiFi
Signal strength is -88dBm/1pW in a three-bar zone (excellent) finding the next tower at –91dBm/501.1fW – a strong stable signal
It is an excellent city/suburbs/regional centre phone.
Sensors – PASS
Accelerometer– 3-axis (covers pedometer, display orientation, impact, click/double click)
Psuedo Gyroscope – software, not hardware-based
Proximity
Magnetometer
Screen rotation is touchy, indicating a combo sensor. I had to turn auto-rotate off.
Battery – PASS+
It has a large 5000mAh battery that should go a couple of days without charge. Over seven days use I charged three times.
The Charger is micro-USB, 5V/2A/10W and 9V/2A/18W.
It will charge from 0-100% in just over two hours. At 30 minutes it is 30% and 1.5 hours at 90%.
Battery discharge at idle is around 200mA, meaning around 20+ days standby.
Test
50% screen 1080p video, BT, aeroplane mode, 16 hours
Wi-Fi, BT and typical use – 16 hours
Screen-on heavy work – 14 hours
T-Rex 100% video load 748 minutes (12.47 hrs) and 2084 frames
100% load complete drain 7 hours
Sound – PASS
It has a single, mono earpiece speaker and a front-firing bottom speaker. It is what it is – designed for clearer voice with no bass, emphasised mid and treble for clear voice. Music is not its strong point.
The amp is an AW87339 3W @8ohm .02% THD. It produces 75dB music and 80dB ring/alarm (above average)
The single mic has good sensitivity but no ANC, so I found myself cupping the mic for clarity.
Handsfree is clear although I would expect little more volume.
It also has sound customisation to adjust frequencies for age-related hearing loss.
It has the standard Qualcomm BT 5.0 SBC, AAC, aptx/HD and LDAC codecs and provides ample clarity and volume to our reference Sony WF-1000xM4 BT headphones and speakers. Note that apart from SBC you may need to enable extra codecs in Developer options.
Android – PASS
Android 10
Security patch: 1 September 2020
Vivo doesn't publish an upgrade policy but assume no OS update to 11 and 90-day security patches for two years from launch.
Google Assistant and Google Lens are available. It has all Google apps and a range of removable productivity apps.
Funtouch OS is overlaid on Android, offering a range of Google app alternatives. I never liked earlier Funtouch versions – it was a blatant iOS clone filled with bloatware. I am pleased to say it's a much lighter touch and reveals most of Android 10.
Bloatware includes Facebook (removable).
Build – PASS
164.4 x 76.3 x 8.4mm x 192g
Apart from the front glass (type unspecified but it has a pre-fitted screen protector) its is an all-plastic back and frame. It seems quite sturdy.
The Charger, USB-A to micro-USB cable, and standard earbuds come in the box.
It also lacks fingerprint and face ID.
Missing – PASS
NFC is scarce at this price, but you can find it.
Don't expect any IP rating
USB-C connectors are starting to enter this price bracket, but micro-USB is no big issue
vivo Y20S camera – PASS
For reasons unknown, our test software cannot identify the camera sensors, but we have taken a stab at what they are.
Put bluntly; the camera is 'unremarkable'. Put positively; it is great for $299. Daylight shots – colours are accurate, bright, and detail is excellent.
You have to remember that the so-called higher cameras with 24/36/48/64MP are all binned (divide by 4) so 13MP is pretty respectable. Lack of any image stabilisation and fairly low levels of AI from the SD460 SoC means it is quite capable of producing a good image in daylight and less so in lower light. There is no ultra-wide-angle, and you need to select the bokeh or super macro lens, but that is fine.
Camera – Primary
13MP
f/2.2
PDAF
Sensor: Likely an OmniVision 13855
1.12um
65.6° FOV
Digital zoom to 4x
Singe Flash HDR
1080@30fps H.264 or H.265
Camera 2 Macro 2MP f/2.4
Likely a GC02M0B sensor and 1.75um
Camera 3 depth 2MP f/2.4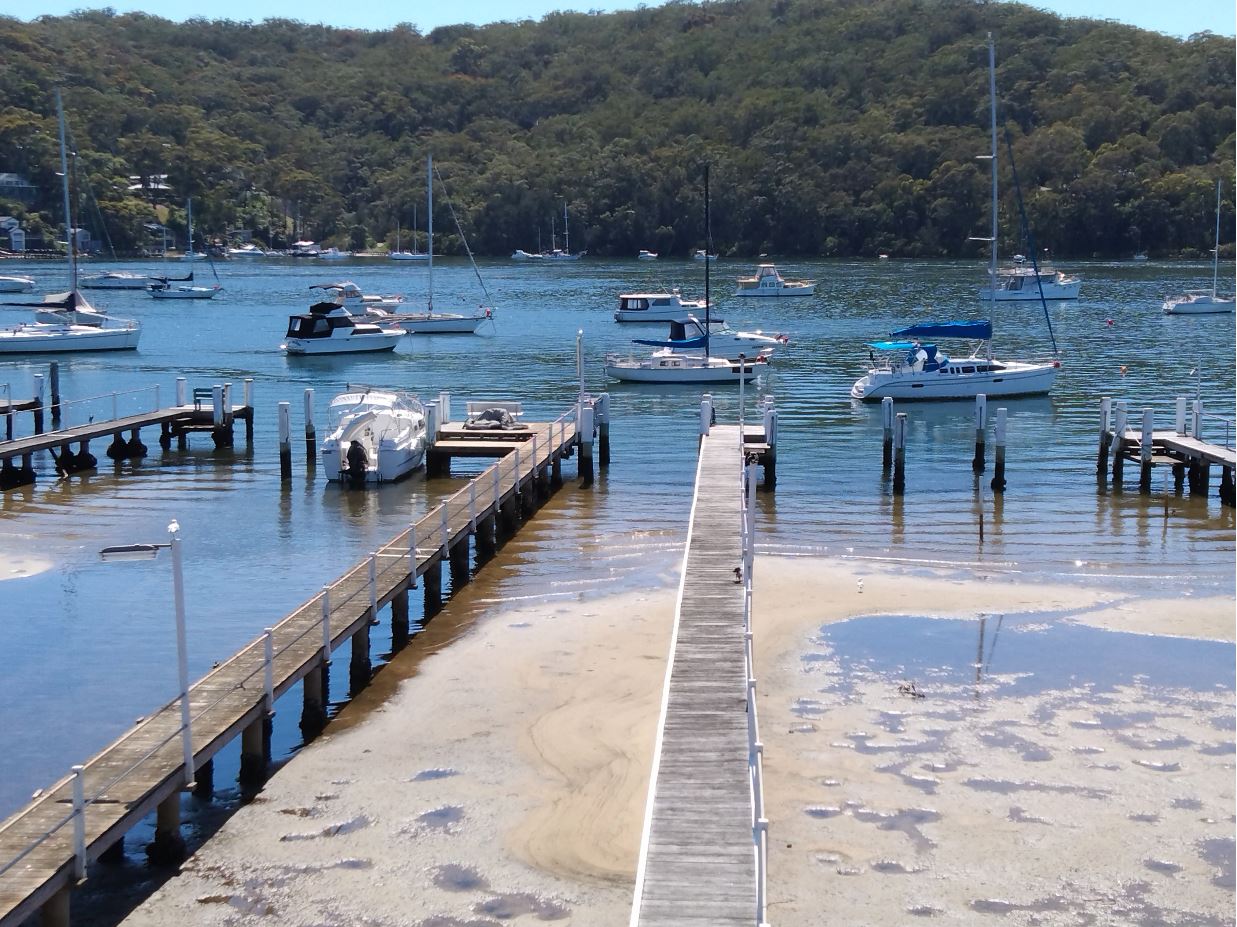 Selfie
8MP
Sensor: Likely an OmniVision OV08B
F/1.8
1.12um
Screen fill flash or HDR (not both)
FF
71.6°
720p@30fps
Selfies are good and teh option of screen fill flash is a bonus.
GadgetGuy's take – vivo Y20s is a workers phone
If you want a reasonably priced device, this is it. You would have to spend at least $100 more to get a better camera or a faster SoC.
Add the 2-year warranty and local support – you can't go wrong.
But, and with due respect to this great all-around phone, it is in a very crowded market.
At $100 less the vivo Y12 (run-out bargain) has a 5000mAh battery but only has 3/64GB.
Then you have
Here the vivo Y20s stands out with 4/128GB.
You can read our Best Android phones from $100-1000 – update November 2020 here.
Positives
Well made
Decent social media class camera
50000mAh battery
128GB plus micro-SD storage
Very strong phone recepetion