Acer was one of the first out of the blocks with its Aspire S3 series, a range of notebooks that looks remarkably similar to the MacBook Air, right down to the metallic casing – though it's a brushed magnesium as opposed to the smooth aluminium of the MacBook. Its thickness, weight and screen size are very nearly identical to that of the MacBook Air.
The model we've looked at, the S3-951-2464G24iss, includes a 240GB SSD drive, which is very nice given its $1699 price. You can also purchase a cheaper model with a regular 320GB hard drive, which shaves $300 off the price tag.
A Core i5 processor drives the notebook, along with 4GB of RAM and an additional 1GB solid state cache which is designed to improve system responsiveness and reduce hard drive churn. The SSD also helps the S3 wake up very quickly from sleep – it's virtually ready to go a second or so after you switch it back on. (Note: you can also get a Core i7 version of the S3, but that involves a huge jump in price.)
The screen of the Aspire is beautiful, but it doesn't have the same kind of anti-reflective coating that makes the MacBook Air so great to use outdoors. It has a relatively industry standard resolution of 1366 x 768.
It's pretty clear overall that the Acer hews very closely to the ultrabook template defined by the MacBook Air. Spec-for-spec, it's a little cheaper, and of course it runs Windows 7, but some of the finer details don't quite match up – the screen resolution, the processor speed, the quality of the keyboard, the too-large power pack. It's a solid attempt to make an Air-alike, but Acer hasn't really brought anything new to the party.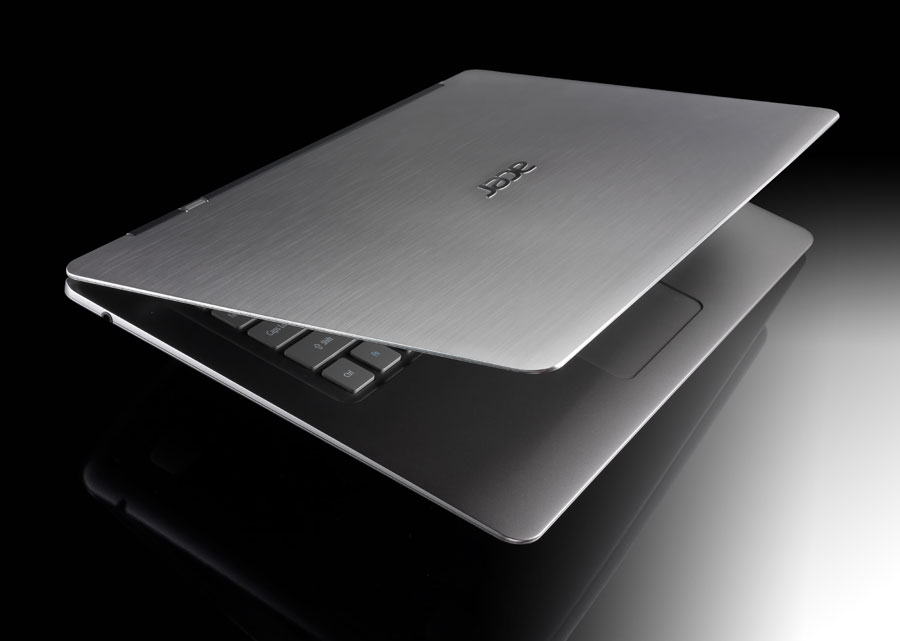 Very generous solid-state drive;
It's essentially a clone of the MacBook Air for Windows users;