Performance
With a design closer to a camera from forty years ago, the Olympus OM-D EM-5 is unlikely to be confused with any other camera released in the market today.
From the front, side, and top-down, it looks closer to the cameras Olympus started producing in 1972, part of the company's OM series 35mm film cameras.
It is, of course, not a film camera, adopting the Micro Four-Thirds sensor size and lens mount, and supporting the wide range of lenses made available by Olympus, Panasonic, Sigma, Tamron, Voigtlander, and Carl Zeiss.
But it does look like a film camera, and with our silver and black review model, we were right back in classic camera heaven, even with the black engraved lettering telling us that this is an Olympus OM-D, a camera that sort of fits in the "OM" brand, even if it is the first digital model.
With this awesome look come an absolutely solid build quality, Olympus building the camera out of magnesium-alloy and feeling like a genuine camera and not a toy. Whether you're holding with one hand or keeping the standard two-hand grip (left hand under the lens and body, right hand on the shutter and grip), the EM-5 feels very solid and extremely well-balanced. Simply put, this camera feels the way a camera should.
Olympus has even nailed usability, putting two click wheels in reach of your thumb, one around the shutter release, the other next to it. This offers both aperture and shutter control quickly with some solid segmented wheels that feel excellent.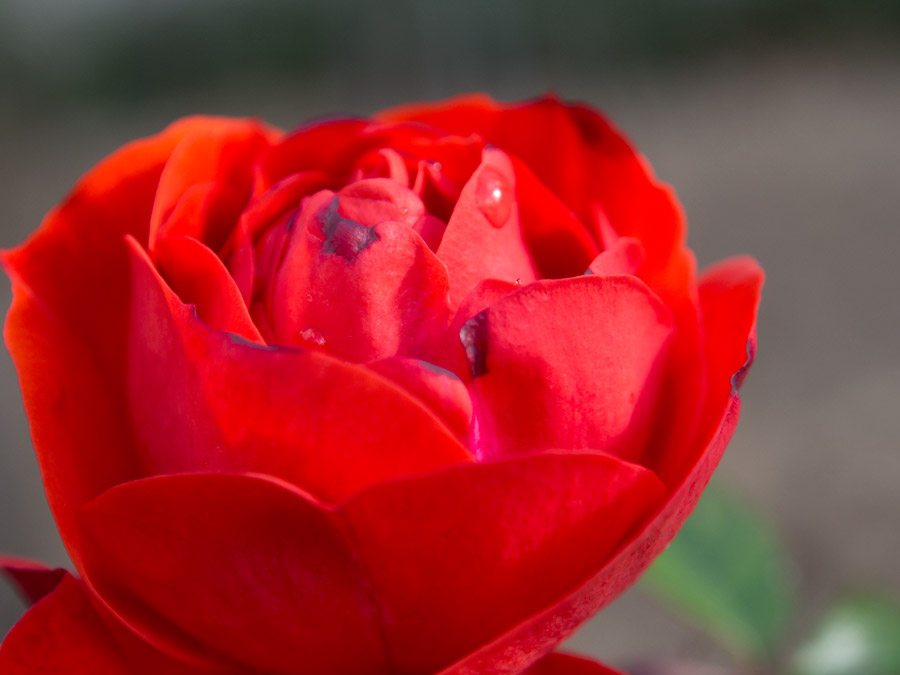 There is, of course, a 3 inch OLED touchscreen that you can use for controlling the camera, but this is mostly just for focusing, quick shots, or some of the functions used in the automatic "iAuto" mode. Most menus don't seem to work with the touchscreen, including the scene and art modes, which require the use of the direction buttons on the rear of the camera.
Most people will use the rear screen as a viewfinder, but if you don't like the 3 inch screen, you can always switch to an electronic viewfinder offering a 100% field of view, with the rear screen automatically switching off when your eye is close to the viewfinder.
Once you start shooting, you'll find that Olympus has developed a pretty impressive camera, with a wide range of low-light sensitivity (up to 25600) with some suggestions offered in the manual modes telling you how far under- or over-exposed the shot will be.
RAW support is also offered through the Olympus ORF format, but JPEG is also supported here. Interestingly, in-camera JPEGs weren't as clear as we expected, but it was hardly anything to cry about.
Once you've taken some shots, the image quality capable from the 16 megapixel sensor is likely to impress, with strong colour recreation and sharpness. Low-light sensitivity reaches all the way to 25600, but you probably won't want to go beyond 12800, as the clarity does begin to drop.
Overall, though, the images are excellent out of this camera.