A tablet too cheap? Kogan's $199 Agora reviewed

Price (RRP): $179 for 8GB; $199 for 16GB
Manufacturer: Kogan
How cheap can a tablet be? Australian e-tailer Kogan finds out, with a 10 inch Android tablet running Ice Cream Sandwich and a price tag that puts it well below what everyone else is charging.
Features
Marketed as "the best value tablet PC in the world", the Kogan Agora 10 inch is a tablet made for a specific price set: under two hundred dollars.
With a name like "Agora 10 inch", you can expect that the screen measures 10 inches diagonally, offering what is effectively an almost identical screen size to Apple's iPad, with the same 1024×768 resolution.
Much like the iPad, the display utilises In-Plane Switching technology, or IPS, the same sort of screen that graces not only the iPad, but also the Asus Transformer series and HTC One X and XL handsets.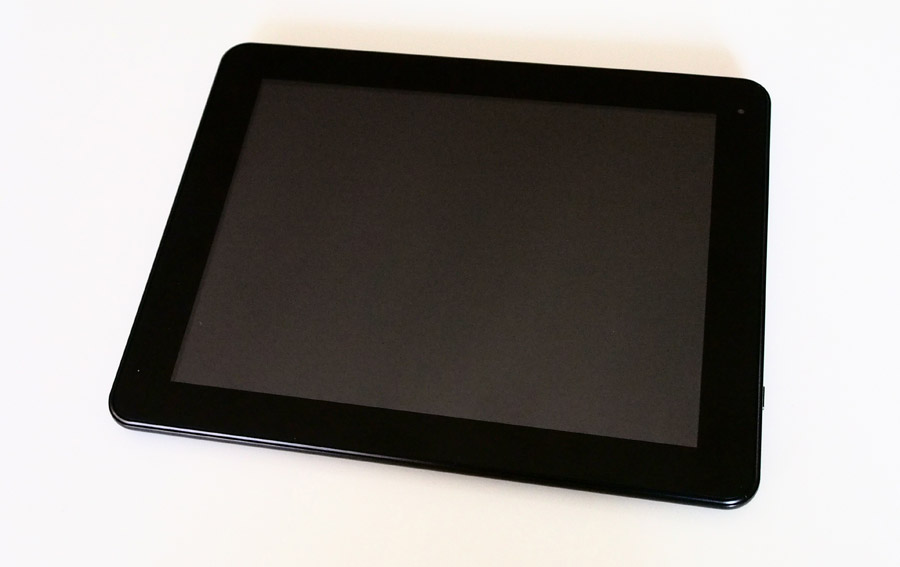 Under the hood, it's a fairly nondescript 1GHz ARM processor with a 400MHz graphics chip, 1GB RAM, and either 8 or 16GB of storage. Your available capacity can be expanded with a microSD card, however, as the expansion slot is on the right side of the tablet.
There are more ports than just this slot, with a mini HDMI, small 5V DC power port, 3.5mm jack, and two microUSB ports – one for data transfer and the other for charging. WiFi 802.11 b/g/n is also included, as is Bluetooth, and two cameras: a 2 megapixel rear camera and a 0.3 megapixel front camera.
Kogan has provided one of the latest versions of Android for customers, with Android 4.0, also known as Ice Cream Sandwich, making its appearance known on the Agora 10 inch.
Buyers can also look forward to a plastic chassis with 12mm thickness and 601 gram weight, as well as a battery that should last up to eight hours of constant use.
Performance
Priced at $179 for an 8GB and $199 for a 16GB, it's clear just looking at the ticket that Kogan's latest Agora tablet doesn't exactly compete with the likes of the Apple iPad or even Samsung's Galaxy Tab.
But there are quite a few budget tablets out there, and that's what this device seems squarely aimed at.
Picking it up, it's obvious that Kogan hasn't built this with the same sense of quality that either Apple or Samsung push into their products, but even so, it doesn't feel terrible. The black plastic back is a touch slippery, but is still easier to grip than the shiny silver aluminium back on the Apple iPad.
A less impressive build means that the Agora does creak in various places when you hold it, but once again, for the price, we're not totally surprised.
The screen is really the standout part of the package, offering excellent viewing angles despite the cheap price. That's something you normally don't see on a budget device.
While the use of IPS technology makes the viewing angles better, the resolution isn't really up to par for what other Android tablets use, offering merely a 1024×768 screen that doesn't feel nearly as sharp or clear as the panels used on the first two generations of Apple iPad.
But it's in using the Agora that you discover really why the tablet costs so little.
Even with a 1GHz processor inside, the tablet lags incredibly, with slowdowns as you browse the Android Play Store, search through the app menu, and even wait for the tablet to catch up when you hit the home button and look through the home screens.
Typing couldn't be done quickly on the on screen keyboard, and almost every app we ran suffered from performance issues. Eventually we just became used to the tablet misinterpreting our swipes as selections, as the machine slowed to a crawl.
Enough touching and prodding of apps that we felt had crashed – the web browser, YouTube, Google Mail, for example – and the Agora tablet would tell us the app had crashed, and would we like to wait or force close.
There was even a point where the tablet refused to be resurrected from standby, and we waited as we impatiently hit the power button hoping we hadn't inadvertently killed the tablet by using it.
Surprisingly, a few of the games we tested had no problems, running at a perfectly adequate speed the moment the gameplay started, even if the menus were responding as poorly as everything else. Both "Angry Birds" and "World of Goo" seemed to run normally throughout our testing, while other mainstream apps struggled.
Even if YouTube menu and video selection struggles, while the playback of movies in the app is fine, making it into a semi-decent portable video player.
You will want to bring your own headphones, though, as the speakers are disastrous. Not only is there not enough volume to go around, but there's also absolutely no bass, resulting in the tinniest audio you're likely to hear.
And then there's the thing we're not sure about, as the Kogan Agora 10 inch features two methods of charging: through microUSB and a smaller port that comes with its own power pack. It's not really an issue, just something that's a touch confusing.
Conclusion
There's a reason Kogan's opposition to the iPad starts from $179, and that's because it's not very good.
We're not even sure how many people would be able to tolerate the lack of speed this thing has, but families after a portable 10 inch entertainment slate for the kids or a big and bright eReader for the oldies should find the Agora 10 acceptable, even if it is a little slow.
A tablet too cheap? Kogan's $199 Agora reviewed
Price (RRP): $179 for 8GB; $199 for 16GB Manufacturer: Kogan
Ridiculously cheap; Screen has great viewing angles;
Lousy performance in most apps; Has two power charging ports... we're not sure why; Plastic build; Terrible speakers;