It's probably fair to say that the internet is kind of a mature place, and so when you're letting the little ones watch YouTube, you may want to be around. Fortunately, Google has a fix for that with an app made just for kids, but they'll need an adult to set it up.
The app is called "YouTube Kids", and if the name doesn't give it away, it's a YouTube variant made specifically for kids. Forget the semi-adult content and useless cat videos, as well as movie trailers that aren't suitable for the little ones, because this is all about anyone you might be concerned viewing random videos.
Technically, YouTube Kids isn't new, and it first popped up earlier in the year overseas, but Australia is now ready with a version suitable for Aussie audiences, and that means local content is here for the viewing.
Open it up and you'll see a setup screen meant for adults, and really, the initial load is about choosing the options you want for your kids, offering the choice of search or not — because you might not want the kids to find videos — while a frequently changing passcode lets adults in and out of the settings.
The passcode can be set to something constant, by the way, but because it's written in spelled out numbers, there's a good chance your kids won't be able to unlock the settings.
Not that there's much for them to do, if they did.
In these settings, you're basically changing if search can be switched on, if the video can be sent to a big screen, and if a timer has been setup, allowing you to determine how much YouTube Kids the target audience is watching.
Once you're out of the settings, your kids can jump into some online television, with the choices easy to access via a bright menu of recommendations, TV shows, music, educational material, and then something to let you explore.
The videos set up in the YouTube Kids app are pretty much kid-safe, and now that it has launched in Australia, you'll find favourites like "Play School", "Giggle and Hoot", and "Hi-5", while international choices like "Sesame Street" and "Thomas & Friends" make an appearance, providing quite a few of the shows your kids will watch.
Browsing the selections is pretty easy, and with the app available for both iOS and Android, about the only way you can get out of the app is to press the home buttons, or back button on an Android device, though running it again will obviously let you right back in.
One thing we could like to see, however, is a video history.
As a positive feature, you don't need a YouTube account to use YouTube Kids, and basically any kid can run the app and watch any video they want, but surprisingly, parents can't dig up the video history to see a listing of what the kids have checked out.
Strangely, they can clear the history, but just not read what was watched.
There are also ads, which we're sure will annoy some kids, and possibly some parents, but we suspect this is part and parcel of how YouTube stays afloat.
Beyond these two quibbles, however, YouTube Kids is worth checking out, especially if you have kids that frequently need to be entertained, generally by stealing your phone or tablet away from you.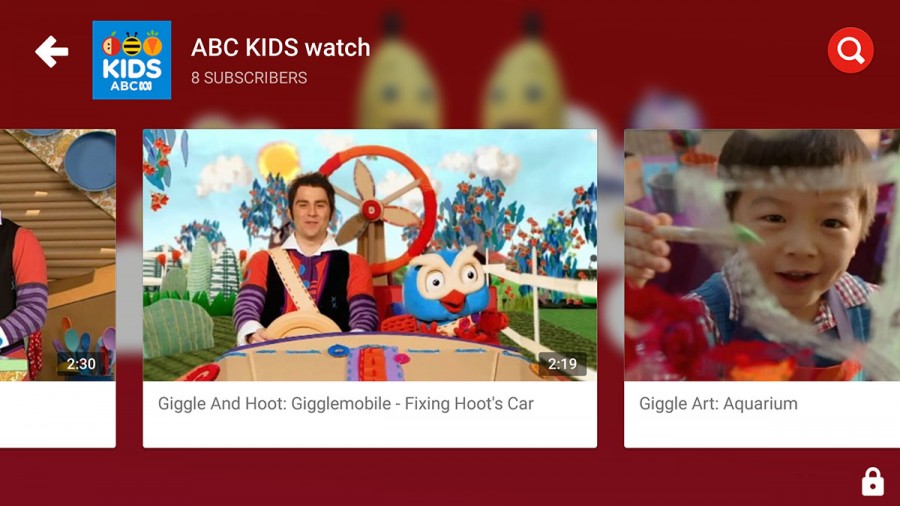 The YouTube Kids app is available now for iOS (iPhone and iPad) and Android (smartphones and tablets).