Connectivity for the net is fast becoming one of the staples many of us can't live without, and when we travel overseas, it's especially concerning that many of our mobile providers are happy to charge us an arm and a leg for the privilege of going online.
Still, internet access is a must have whenever we're on holiday or a business trip, and while it's likely you'll have it at your hotel, one company has a solution for when you're not.
Features
Built by ZTE, Global Gig's mobile hotspot is like almost every other wireless hotspot we've seen thus far.
It's small, light, features WiFi, and uses a modem to jump online, to let you connect to it using the wireless on your device – say a smartphone, tablet, or laptop computer – and do your regular internet thing online.
Global Gig's WiFi hotspot isn't all that different from other hotspots we see, but the company does have agreements with various carriers in the US, UK, and with Optus in Australia to provide coverage in these nations.
The modem has been designed to switch from either a 2G or 3G network, depending on what's available where you are, and the service is a prepaid one, which offers caps of either 1GB, 3GB, or 5GB depending on how much money you think you'll need during your travels.
Setup for the device is handled through a small webpage run locally on the device, which will let you change the wireless SSID and password, as well as setup if or when connections are made automatically.
Like many of the wireless hotspots we've seen, the Global Gig can be recharged with a mini-USB cable, with the port located at the bottom, though unlike many other hotspots, there is no microSD card slot.
Performance
Global Gig's hotspot has been designed for overseas travel, so to test it properly, we had to wait for the right time to play with it internationally. Sure, we could test it with the local Optus service, but that's not really what it is being sold for. There are plenty of devices being sold locally running on Telstra, Optus, Vodafone, as well as other telcos for this purpose.
Luckily, we had a trip to Las Vegas for the Consumer Electronics Show all planned for January, so we decided to give it a proper test and throttling while we were reporting from the show floor.
Throughout those few days in America, we saw the Global Gig switch dynamically from a 2G to a 3G network to provide whatever service it could find, with speeds of around 1 to 3Mbps when we used it, which should be perfectly adequate for most people.
It won't be perfect for downloading lots of files, but checking your email, surfing the web, updating Twitter, and checking the social networking sites will be fine here.
Service, of course, depends on the connection of where you are, and while it wasn't the quality we're used to out of a local Telstra or Optus connection, it at least won't cost you the arm and a leg that we're used to paying for roughly $15 per megabyte.
If you plan on taking Global Gig's hotspot around with you, however, switch it off often.
Our battery lasted a maximum of about four hours, but it would get very hot after roughly an hour of use, with the hardware crashing when it heated up. If this happens, switch the unit off for about five or ten minutes, and it should be good to go again.
Charging also switches the unit on and – provided it has been setup to connect automatically – can connect the hotspot online, which is both useful (if you're back at the hotel) and not so useful (if you're charging it overnight and it stays online, your devices constantly downloading).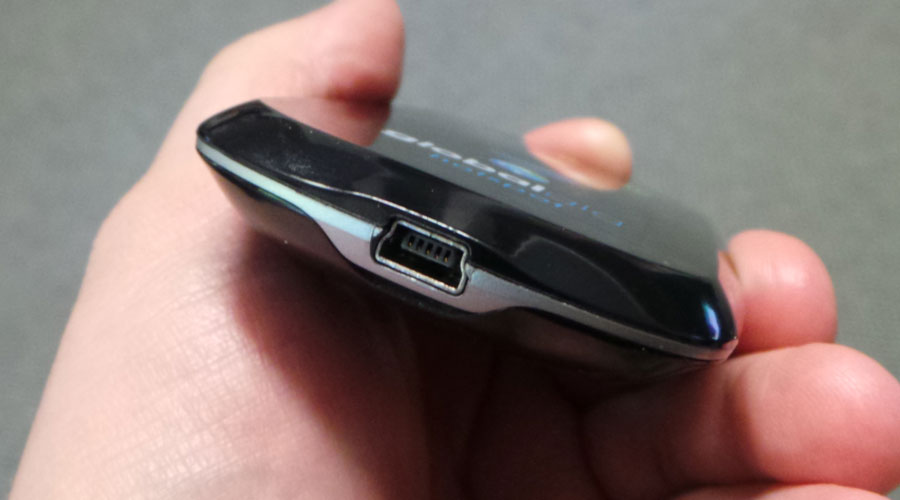 Conclusion
While it only works in three nations around the world at the moment, the price is certainly right for what it offers, especially in comparison to the cost of travelling with the regular telco option.
It isn't the fastest connection, and if you're using it locally, there are a lot of better options, but if you need internet access in any of the countries it offers – at the moment, there are two outside Australia: UK and USA – it's hard to go past the value here. Just make sure not to leave it in your pocket, because it could get toasty.
Provides reasonably reliable mobile internet service; Decent pricing;
Battery lasts around 3-4 hours; Overheats easily;