Typing on the screen is a cramped affair, with the virtual keyboard occupying almost half of the 2.8 inch screen. That said, the experience is surprisingly accurate, provided you take your time. If your fingers are large or fat, expect to have some trouble as the individual keys are tiny, and there's none of the 'Swype' keyboard assistance found on Samsung and Motorola phones to help out.
Call quality is decent enough, with reasonable volume and clarity. Not a patch on the likes of high definition audio phones like the Sony Ericsson Xperia Neo or HTC Desire HD, though, which is to be expected for a sub-$100 handset.
Battery life is fairly standard too, offering around a day if you don't spend all that time tweeting or surfing the web.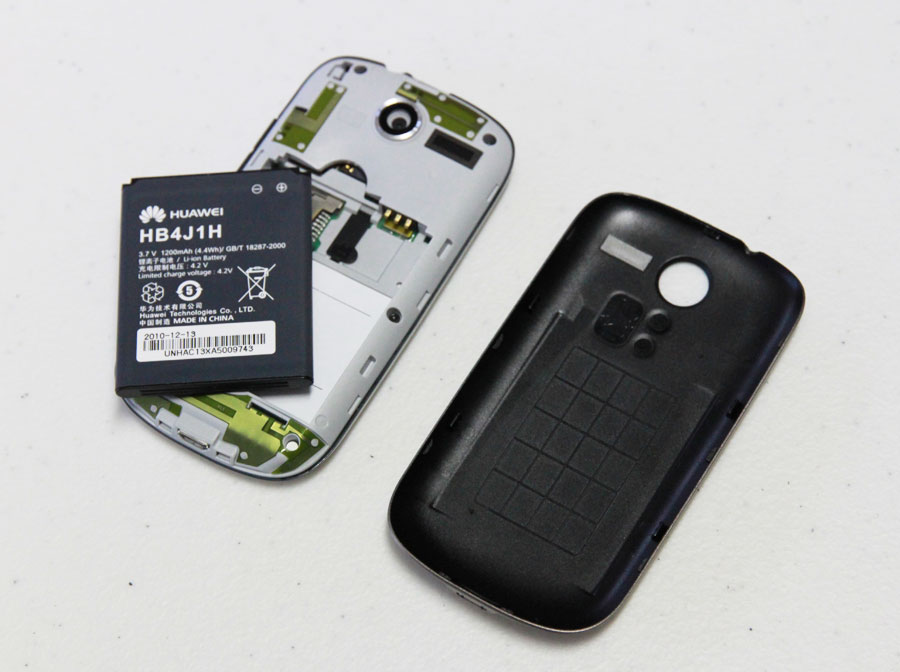 The overall feel of the handset is one of cheapness. It's flimsy and the plastic tends to creak. It feels a bit like a kids toy phone. And while the rubberised plastic on the back is easy to grip, but it also feels greasy.
The screen quality is poor and with the display area so small and resolution so low, text is often hard to read.
Speed is not a strong point, with the X1 grindingly slow on live wallpapers, a feature that rarely works on budget handsets. On occasions it was so tardy to carry out operations that we though it had 'hung'.
We'd have loved a slightly better camera, with the 3 megapixel shooter only managing ancient VGA video capture. Stills aren't very sharp either, and without a flash you'll need bright ambient light for lots of shooting scenarios.
Also, despite Flash compatibility existing in Android 2.2 and above, the IDEOS has no support for Flash.
Conclusion
The X1 has several shortcomings, with speed and screen quality at the top of that list. At $99, though, it's hard to go past the X1 as a value-packed prepaid device.
Cheap as chips; Pretty easy to grip;
The rear plastic feels greasy; No flash on the rear camera; Low quality screen;