ITy Bytes 15 March are a quick weekly bite-sized chunk of news that didn't have enough content for a full article.
ITy Bytes 15 March – digestable news
Apple's China woes – January sales down 67% Y-o-Y
Apple does not release iPhone sales figures, so a whole industry has grown up monitoring new phone activations, retailer sell outs etc.
Longbow Research says Apple sales are going from bad-to-worse in China with a 67% drop Y-o-Y in January. Chinese search engine Baidu said iPhone searches were down 47% in February.
Longbow said, "Multiple, deep, iPhone price cuts did not stop China iPhone search trends from weakening further while February supplier sales were abysmal, decelerating on a Y-o-Y year basis vs. January. Of 42 Apple suppliers, 37 of them reported worse than seasonal sales in February."
Why is this important? If Apple sneezes the rest of the world gets pneumonia. Over 80% of Apple's revenue comes from the iPhone, and this impacts its business model and share price.
Gender neutral voice assistant
OK Google, Siri, Cortana and Alexa et al., have sweet, melodious female voices. Non-binary users (the latest euphemism for LGBTIQ etc.) says the voice reinforces sexual stereotypes. Oxford University boffins have developed 'Q' by recording and analysing non-binary users.
Why is this important? No comment.
Shutup10 inundated by Australian users
One of the most clicked through GadgetGuy links ever is Shutup10 – review here as people discover a wonderfully simple tool to control Windows 10 privacy and free up memory and CPU resources at the same time.
Why is this important? This incredibly easy to use, standalone, tool should have been part of Windows to start with.
Tear in for the tear down on Samsung Galaxy buds
iFixit has given the new Samsung Galaxy Buds an unprecedented 6-out-of-10 repairability and bouquets for moving further towards the right to repair with replaceable batteries.
iFixit says the Samsung Galaxy Buds are the most repairable it has ever seen – something Apple ignored with its expensive AirPods.
Why is this important? You won't have to throw them away like the AirPods when the battery loses charging ability.
Firefox Send – free, simple, encrypted file sharing
Firefox Send (here) lets you share files (free up to 1GB – 2.5GB with registration and adds additional features) with end-to-end encryption. Simply send the link to the recipient who can access it until the link expires in seven days.
Why is this important? Drag and drop sharing and no snooping.
Why do we need a foldable?
Samsung's latest video shows us why – and it's coming soon
Why is this important? Foldables will be expensive – well over $2K, and the use case apart from more screen real estate needs further development. This video does a good job in showing multi-tasking and the benefits of both an internal foldable screen and an external smartphone screen. Take that Huawei!
Huawei to announce P30 series in Paris on 26 March
Why is this important? The P20 and Mate20 Pro took the crown as the most advanced smartphones in 2018. Huawei now needs to outdo Samsung's amazing Galaxy S10 series. It is also likely that two Watch GT variants will go on sale as media response has been very positive towards the Watch GT.
Huawei sells 10 million Mate20 series since launch – without the US market
It is a great phone, the best of 2018 and despite no US market, it has set sales records for a flagship device. The US market is a closed shop as the majority of phones are sold by telcos on a plan.
Why is this important? While Samsung has the #1 market share position any activity by the Apple killer (market share wise) is worth watching. To describe Huawei as aggressively seeking market share by good tech and good deals would be an understatement.
Older GPS may fail due to a 'millennium' bug
The first weekend in April (6-7 April, so it is not an April fool's joke) a Week Number Rollover issue could reset the GPS time and corrupt its location data. Expect reports of "Turn left – over a cliff". We don't know how serious this is but older GPS include many air traffic control systems. It won't affect smartphones – they use more modern GPS technology.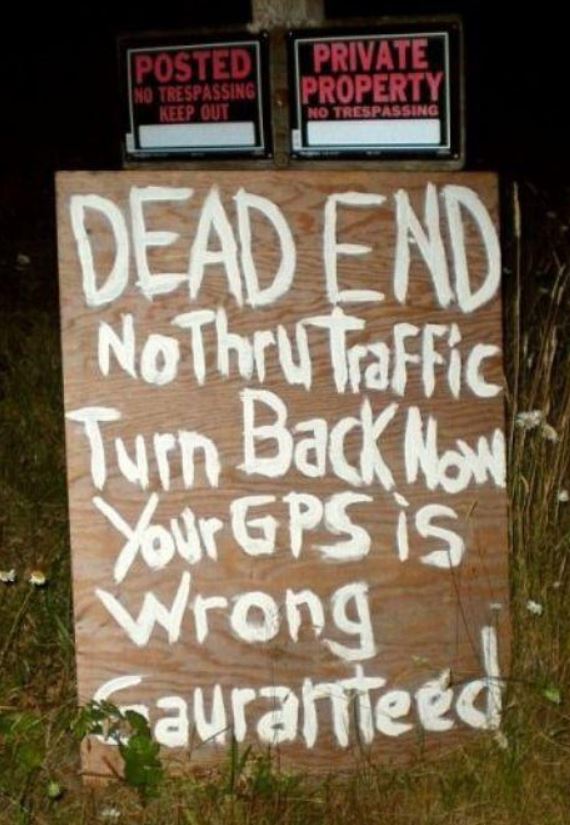 Why is this important? Don't fly that weekend – just in case.
Android Q enters beta
Android Pie (9.x) is barely out of the gate, and now Android Q beta is coming next week. Apparently, it runs on a wider range of devices.
Why is this important? Each version of Android gets better and more secure. Look for it on phones released in Q3, 2019.
OK Google expands continued conversation mode.
It keeps the microphone open for a few seconds after a reply, allowing users to ask a follow-up or a new question without needing to say "OK, Google" again. It will roll out to most OK Google devices including smart displays.
Why is this important? My wife will love it!
Intel Lakefield hybrid processors
Intel will release its new 10nm hybrid architecture x86 processors this year. The hybrid refers to a complete system on a chip – SoC (like Qualcomm et al. do with smartphone SoC). This is going to reduce power consumption, increase speed and make motherboards far smaller.
Why is this important? Smaller, faster and better Windows devices
Microsoft releases HoloLens 2
AR is going to be bigger than VR, and HoloLens 2 is a more consumer-friendly version at US$3500 each. One of the first applications is a guided Museum tour complete with
Virtual captions
In-depth audio, interpreted by professional actors
Holographic images
Animated 3D models
Interactive games
Why is this important? Microsoft says AR is the future
USB 4 is coming – based on Thunderbolt 3
A 40Gbps USB port (same as Thunderbolt 3), daisy chain devices (no hub required), fully backwards compatible (albeit at a slower speed) and should be available by the end of 2020.
Why is this important? Evolution of the USB standard
Nokia 9 PureView 5+1 camera phone is amazing
XDA developers have a video roundup of the new Nokia 9 (We will review it soon).
Why is this important? Portends the future of smartphone photography
3D printed La Petite Mort
From Switzerland via Kickstarter comes La Petite Mort. It is 3D printed Day of the Dead skull with cut-outs that allow it to project graphic shadows! It is made from a biodegradable and fully compostable material derived from corn starch.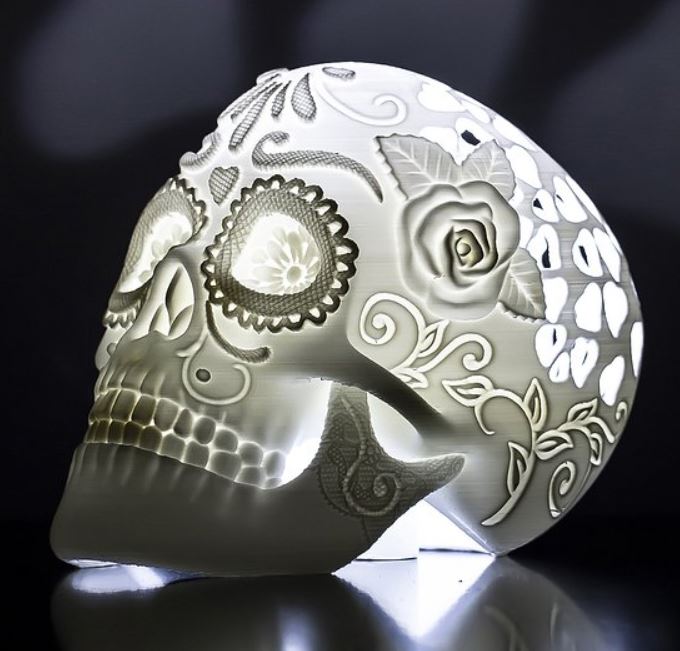 The lamp has a 12-hour rechargeable LED candle to choose between sixteen different colours. It's not OK Google just yet!!!
Why is this important? Whimsical yet interesting use of 3D printing