A unique concept for a game if we've ever heard one, Kinect Disneyland Adventures offers you the opportunity to explore the Disneyland theme park in California while going off on Disney franchise-related adventures and saying hello to your favourite characters.
The layout of the park is quite faithful, with everything from souvenir shops to restaurants to food stands to rides all sitting where they should be, where they would be in real life. Lots of people are exploring the park, and you'll get to customise your character in the beginning of the game, something that surprised as we were expecting our own Xbox Live avatar to be used.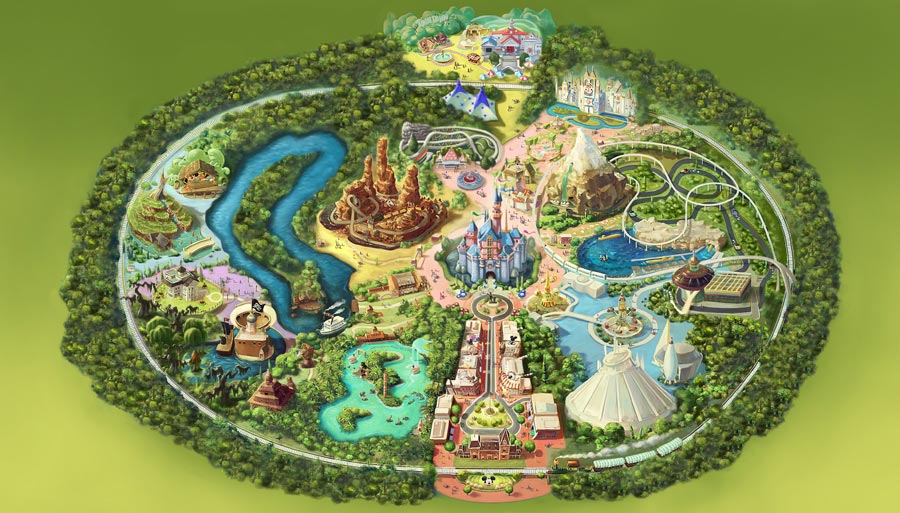 Some of the attractions don't actually function because, hey, we're in a video game, so it's not like you can virtually ride Space Mountain or the Matterhorn. To get around this, the developers have offered you mini games that let you fly around and take part in an interactive activity the ride was going to offer.
In Space Mountain, instead of moving from right to left and up and down on the Space Mountain indoor rollercoaster, we were flying in space collecting coins. Instead of seeing the story of Peter Pan on his ride, we flew through Neverland. Some of these adventures are fun, and the young ones in the family are sure to get a kick out of flying with their favourite cartoon characters, each sounding just like they do in the movies. The mini games are also impossible to lose, making them perfect for kids.
Despite the authenticity of the theme park, most of the rides are closed off. In fact, the rides that aren't closed off are either these mini games or game-based versions of the ride that will have you wishing you'd opted for some other activity. Seriously, sitting on a virtual merry-go-round is never fun.
In fact, one of the best parts of the game is going up to cartoon characters, hearing their voices, and giving them a hug or a high five. You can also bow, and the character will do a little dance with you. In fact, one of the game missions is to gather autographs of characters for Mickey, so you'll be forced to visit with the characters anyway.
Chances are that your kids will have some fun with these little games, although there are a few bugs and the motion controls aren't the best. Moving from left to right wasn't always responsive, and walking around the park often had us stuck behind poles. There are some voice commands for most of the things you do, and these make it easier to explore the park, look at the map, and select items, but it doesn't really improve the quality of the game, only make it easier for you to select options.
But that's practically it. Disneyland Adventures is little more than an interactive advertisement, one that made me want to go to Disneyland more than anything else. Which is probably the point.