You may not have heard of Mintt before (unless you watch Channel 9's The Block), but I suspect you soon will. It has a range of smartphones sold online only from $179 to $399 that have excellent specifications for the price.
Now it would have been easy to call Mintt another online, cheap phone flogger, but as we did due diligence we were increasingly impressed with the sincerity of the Australian partners and the lengths they went to satisfy some tough questions. After all, GadgetGuy enjoys an 87+% credibility rating, and we are not about to sacrifice that for any vendor.
So, we set about ascertaining the companies bona fides and whether its smartphones have Australian certification. You may recall that all our reviews heavily support the 'genuine certified phone movement' from genuine Australian retailers.
What is Mintt Australia?
Mintt Australia (website here) is part of the Mintt Global/NWTL Group. The company has Australia registration and pays GST and taxes here.
Since 1989 the Gui family (NWTL Group) has built an impressive empire in PNG and more recently a retail and online mobile phone and technology company servicing regions that many larger tech companies overlook, including the South Pacific and South-East Asia.
It aims to provide technology that is up to date, great quality and affordable, especially to those who may live in extremely remote locations. Its tagline is 'Enjoy the Good Life' and 'Affordable smartphones and lifestyle devices'.
Mintt's GM Damian Ames said,
"Mintt smartphones offer all the sleek styling, quality and features Australians have told us they want, at a price they can afford. There is no compromise. We believe Australians should not have to be locked into expensive contracts to purchase the latest phone or choose to buy refurbished older model phones with old specs and limited warranty when they can own a phone with the latest features, full warranty, for less. Mintt is all about delivering the latest technology and value."
BTW – Don't confuse Mintt with Mint Mobile in the US that get shocking reviews for customer service.
Our mate Trevor Long from EFTM interviewed Jim Gui, CEO on a Current Affair
We agree with Trev – the specifications are impressive for the price point.
Are Mintt phones certified for Australia?
All Mintt smartphones have RCM (C-tick) certification. They are fully compliant with all Australian Communications and Media Authority (ACMA) requirements for use in Australia.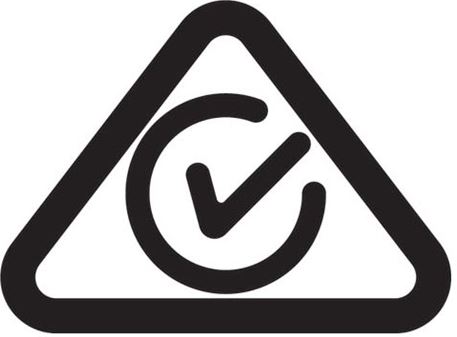 In a statement, an ACMA spokesman said the regulator "does not certify mobile phone handsets or other devices for the Australian market".
"Regulations imposed by the ACMA require suppliers of mobile phone handsets to ensure products comply with all applicable Australian standards, label the handset with the Regulatory Compliance Mark and to register on the national supplier database."
"The national supplier database currently lists Mintt Australia Pty Ltd as a registered supplier. Testing of products can be undertaken overseas if the testing is performed by a laboratory accredited under the Internal Laboratory Accreditation Co-operation for the relevant Australian standard."
"The ACMA also investigates reports of non-compliant devices being sold in Australia. Convictions for supplying non-compliant products in Australian include penalties of up to $25,000 for individual and $315,000 for companies. Reports of non-compliant devices being sold in Australia can be made at the ACMA website."
GadgetGuy has seen RCM test reports as well as SAR (Specific Absorption Rate) radiofrequency energy absorption tests (here). The phones support all Australian LTE bands 1, 3, 7, 8, and 28.
All products currently available in Australia are also on the Electrical Regulatory Authorities Council database.
We do not know if the phones have gone through Australian Telco testing. But that is not unusual unless the phones are to sold by a Telco.
Warranty
The 12-month warranty fully complies with Australian Consumer Law and at present is a swap-warranty via Australia Post (great). As it is an online company its support uses the well-known ZenDesk Help Desk and there is an Australian phone number.
Mintt is also trialling a White Glove delivery service at extra cost for delivery and set up in your home.
Where are Mintt smartphones made?
While Mintt will not publicly disclose the manufacturing factories, GadgetGuy can confirm that they are quality OEM/ODM assemblers that make phones for some well-known brands.
MINTT develops a feature shopping list, and applicable quality standards for each model and the OEMs builds to that. On the whole Mintt sticks closely to 'reference designs' to enable maximum compatibility. It claims an impressive .05% failure rate (over the past two years) which is well below what some brand names achieve.
Android support?
All Mintt smartphones have licenced pure Google Android, meaning they receive security updates, OS patches and access to all Google Apps and Play Store.
All get at least two years security updates, and the X3 and Y3 get Android 10 – pretty good for $265/399 phones.
Susan McRae sums up
Mintt Australia is independently privately funded in partnership with MINTT Global. We are not some fly-by-night opportunist. Yes, it is a very ambitious endeavour, but we have got it right elsewhere, and now it is our turn to disrupt the mass-market in Australia.
GadgetGuy's take – Mintt seems to be a fair dinkum effort
I don't think Susan, and Murdo McRae knew what they were in for before putting the family jewels on the line.
They have had to invent an Australian online smartphone retailer for scratch and made a few mistakes along the way.
The website is pretty clunky, and it is a little inconsistent, the warranty was not ACL compliant (it is now), and not ready for the bagging they are getting from vested interests that think they own that market. There has been more than a little coordinated mud-throwing in the hope some will stick.
For our part, we put this company through the hoops, and we are satisfied – subject to formal reviews over the coming weeks – that Mintt is an impressive entrant into the mass-market.
As the Whirlpool forum so elegantly put it, "You can't really go wrong for a cheap phone. It only must last a year, so if you get a decent phone, it is well worth it. Maybe we should give an Aussie upstart a chance before we judge so harshly. Think, they are up against the giants of the telco world who never like competition."
We concur and wish Mintt the best of luck even if its publicity is off-the-planet (seen below on 1 April).
Australian astronaut Andy Thomas on a spacewalk with his Mintt 4G smartphone testing signal strength outside the International Space Station
Inside the station is NASA astronaut Rick Mastracchio testing reception with another Mintt 4G Smartphone
Mintt Range (all are 4G dual sim, fingerprint sensor, face recognition and have a case and screen protector) base specifications
5.7-inch, 1520 x 720 HD+ waterdrop notch
MTK 6739 4 x Cortex-A53 1.28GHz
3/32/microSD to 256GB
13MP plus .3MP depth rear camera
8MP front camera
Wi-Fi N, BT, GPS
Plastic frame
2700mAh removable with micro-USB charger
148 x 72.5 x 9.6mm x 174g Raven colour
Android 9.1
6.08-inch, 1520 x 720 HD+ waterdrop
MTK 6739 4 x Cortex-A53 1.28GHz
3/32/microSD to 256GB
13MP plus .3MP rear camera
8MP front camera
Wi-Fi N, BT, GPS
Plastic frame
3000mAh with USB-C charger
157 x 74 x 9mm x 180g Obsidian or Silver
Android 9.1
5.99-inch 1440 x 720, 18:9, HD+ wide notch
MTK6750 4 x Cortex-A53 1.5GHz + 4 x Cortex-A53, 1.0GHz
3/32/microSD to 256GB
13MP plus .3MP rear camera
8MP front camera
Wi-Fi N, BT, GPS
Metal frame
3000mAh with USB-C charger
156 x 75.4 x 8.5mm x 198g Graphite
Android 8.1
6.2-inch, 1520 x 720, 19:9, waterdrop
MT6762V/WB 2.0GHz Octa-core, 12nm
3/64GB/microSD to 256GB
Sony IMX214 13MP, f/2.0 + 2MP depth, HDR, night mode and AI
8MP front camera with bokeh
Wi-Fi N dual-core, BT 5.0, GPS
Metal frame
4050mAh
155.4 x 71.8 x 8.1mm x 165.8g Cobalt or Onyx
Android 9.1 (and 10 is coming)
6.3-inch, 2340 x 1080, 19.5:9 Gorilla Glass
MT6771V/C(Helio P60) – 2.0GHz Octa-core, 12nm
4/64GB/microSD to 256GB
Triple 20MP, f/1.78 Sony IMX476 + 16MP, f/1.8 Sony IMX499 + 5MP, f/2.2 Samsung S5KE9 depth with HDR, night mode and AI
24MP wide-angle front camera, f/2.0, Fixed focus
Wi-Fi N dual-core, BT 4.2, GPS, NFC
Metal frame and glass back
4050mAh with USB-C 18W quick charge and 10W Wireless charging
157 x 75.8 x 8.75mm x 183g in Amethyst or Anthracite
Android 9.1 (and 10 is coming)