Mac users who can't escape the grip of Windows probably know all too well how important running Microsoft's OS inside their Apple computer is, and with updates coming for both Windows and Mac, Parallels is bringing new features with a new version number.
Set to arrive this weekend, Parallels Desktop hits its ninth edition, bringing with it some new features professionals are sure to love, while also adding support for the next operating systems set to arrive from both Apple and Microsoft.
The first update for Windows 8 will be coming in October called Windows 8.1, while Apple's update to Mac OS X "Mavericks" is also arriving shortly, and support has been built into the new Parallels for these updates.
But there's also more coming, with performance increases on the hard disk, web browsing, and 3D graphics side of things, not to mention the application-based features.
"We looked at ways to make it more convenient," said Eugenio Ferrante, Head of Marketing and Sales, and Cross-Platform Applications at Parallels for the Asia Pacific region.
Demonstrated today, the new version of Parallels can easily send documents from the Mac OS desktop to a Windows version of Office, making it easy to see the formatting of documents or presentations the way they're supposed to be seen if you have Office for Windows, and not the Mac equivalent.
Cloud integration is also included, and this has been recognised as one of the more important features. As such, select services that you run on the Mac will show up as drives, including Dropbox, Microsoft SkyDrive, Apple iCloud, and Google Drive.
"We picked the most popular [services]," said Ferrante. "If you have these services already configured in Mac OS, Parallels creates the link for you."
These files are essentially backed up to your regularly allocated drive for that online storage solution, and then, consequently, send to the cloud.
More support has been thrown in for Windows 8 functionality, some of which might be seen as too hard or too different than using other operating systems, especially since how much of Windows 8's interface has to do with touch, and how little of Apple's Mac OS has in common with these style of control.
"Windows 8 is not the easiest OS that Microsoft has released in the past few years," said Ferrante.
To help with this, the virtual installation of Windows will bring back the Start button and its Start Menu, while also making apps that run in fullscreen on Windows 8 able to run in a window.
Windows apps running inside Parallels can also be updated on the fly, thanks to the Power Nap feature running on MacBook Pro and MacBook Air computers, though from what we understand, this will only work on these systems.
And if you need to print something, the virtual operating systems can make a PDF and send that to your desktop in a jiffy.
Windows isn't the only platform that Parallels can run, with built-in support to let you download freely available operating systems, such as Microsoft's beta of Windows 8.1, Google's Chrome OS and Android, and the popular flavour of Linux, Ubuntu. Likewise, if you have a disk image or DVD of an OS, you can install from that, too.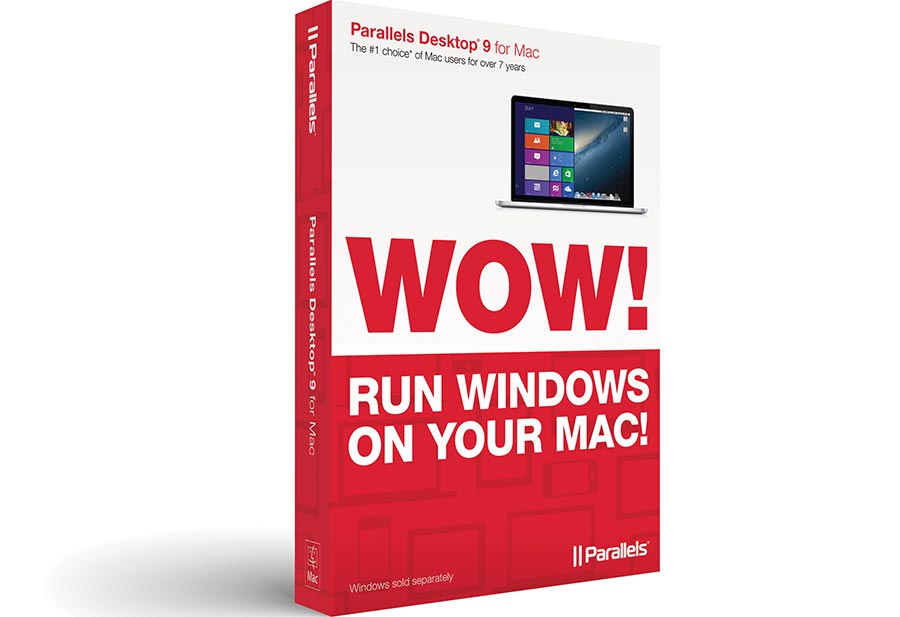 Parallels Desktop 9 is available in upgrade form now for $54.95, while the student edition priced the same as the upgrade and the full product for $89.95 will be available in stores and online from early September.