From 1 June 2019 the US visa application process changed to require applicants to submit five years of social media account information.
The US Visa application process now gives the government access to all personal data we share on social media, such as photos, locations, dates-of-birth, milestone date and more. For now, the State Department is only requesting account names also known as usernames, identifiers, or handles and that is enough for the Department of Homeland Security to say yay or nay.
This mainly affects two types of US Visa applications – DS-160 and ETSA
The DS-160 US visa application (form here) for business (B1) and/or tourism (B2) is for multi-entry up to 180 days each time and is valid for five years.
According to ivisa.com, processing times have blown out beyond eight weeks and may also require a visit to your nearest US embassy. The online application form suggests from five-to-nine days depending on the fee paid. The fee is now US$200/230/250 for standard, rush and super rush.
And until recently, many tourists and businesspeople simply applied via the Electronic System for Travel Authorization (ETSA) process for a low-cost 90-day temporary travel US visa. That is no longer an easy option for business, media, public servants, conference/tradeshow attendees/guest speakers and anyone – bar a genuine tourist.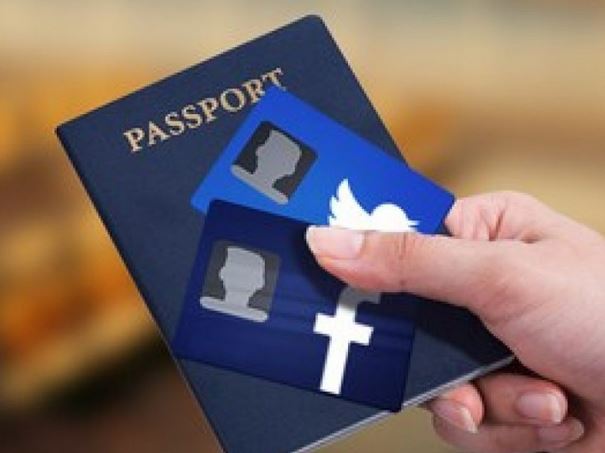 While there was an outcry at the time, it is becoming evident that you cannot answer 'No' to the social media question even if you have never had a Facebook, Linked-in, Twitter, WhatsApp, Weibo, or another social media account. Answering No results in 'significant delays' (politspeak for rejection) of a US Visa application.
The bottom line is that if the US Government cannot verify you via these social media accounts you do not get a US Visa.
And if you do make it to the US airport the Customs and Border Protection (CBP) officials can confiscate your smartphone or laptop and ask you to open accounts – anything really – for inspection. Some inspections can take hours under the supervision of the Department of Homeland Security. CBP is also cracking down on the incorrect business use of ETSA visas.
While activists say it is an unconstitutional search without a warrant, new powers for the CBP (we call them immigration officers who sit, unsmiling, in those glass booths at airports) make it an offence not to comply – or it is back home for you. The CBP decision is final – no in-country appeal possible.
But wait there is more. If your Facebook (or other) 'friends' happen to have a dodgy reputation, you can be barred by inference. Or if you have liked something vaguely anti-US or participated in the wrong conversation threads you will be banned from entry. Apparently, searches have been on some 30,000+ devices so far.
GadgetGuy's take – Is the US Visa appliction about national security or tourism dollars?
The impact of this DS-160 and ETSA US visa tightening has resulted in a 2% visitation drop since inception. If that keeps going 'Brand USA' will be off the menu except for legitimate visitors.
And perhaps that is a good thing judging by the 1 million or so illegal US visitors arriving by air in 2017 that simply dropped off the radar.
BTW Australia has over 100,000 visitors that have disappeared, and an estimated 12,000 have been here for over 20 years. It costs the Government about $100 million per annum on 'compliance' activities. It is easy here because you do not need a green card to work, and public hospitals are free.
But you cannot dispute the logic of the US wanting to know who is within its borders and social media profiles prove beyond doubt that you is you!
Hell, you can't even sign up to Airbnb now without a social media presence so its well within the US Governments right to verify your ID the only way it can.
We have long argued that we need a fraud-proof digital ID (OK an Australia card!) to help protect the digital and sharing economy and prove beyond doubt that you are you.