Need more ports on your Mac? Your wish is Belkin's command, as the company releases a solution that offers lots of expansion ports for your shiny aluminium computer, although it comes with a catch or two.
Features
Designed to blend in with an Apple computer of pretty much any kind (provided it's covered or built in the Apple hallmark aluminium), Belkin's Thunderbolt Dock is a port replicator encased in aluminium.
The ports it's been designed to replicate include Gigabit Ethernet, Firewire 800, three USB 3.0 ports, headphone and audio input, and then one Thunderbolt port.
There are actually two Thunderbolt ports, but one has to be used to connect the dock to the computer. Without it, the dock won't work, as you can't run it from USB; it has to work from Thunderbolt, meaning you need a Mac with Thunderbolt to make it work.
A power brick is also supplied to provide a 500mAh charge to the USB ports, though a Thunderbolt cable is not provided in the box, even though it is very much a requirement of the product.
Performance
As Apple reduces its reliance on connectivity options many of us love to use and require in our day jobs, it can be tough to adapt and get used to the restrictions that "thinner" and "lighter" bring to the table.
For instance, the new MacBook Pro with its Retina screen ditches an Ethernet port, forcing you to rely on wireless connectivity, or buy Apple's Thunderbolt to Gigabit accessory. Firewire isn't there either, as Apple gave up on its high-speed USB competitor a while ago.
If you rely on either of those formats, you're essentially stuck, that is until you see what Belkin has cooked up.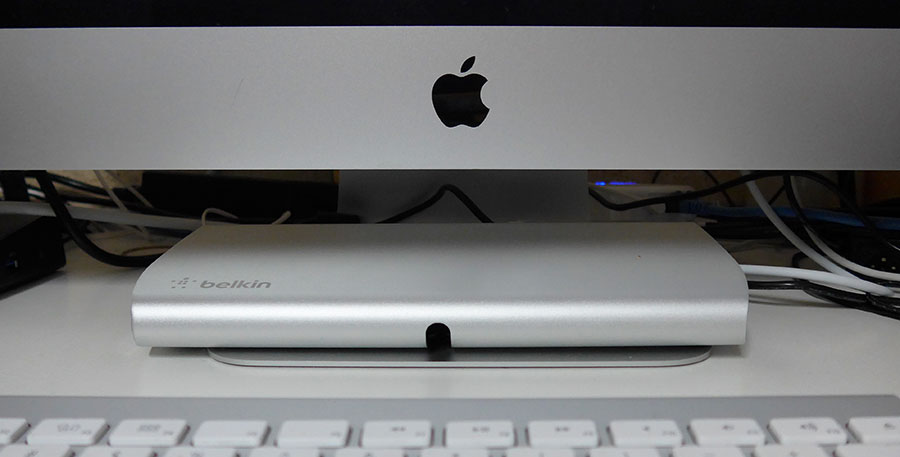 Designed to fit into the space of an Apple aficionado, the Belkin Thunderbolt Express Dock sports these missing ports and more, and relies specifically on being plugged into a Mac over a Thunderbolt port.
This means you need a relatively recent Mac to make use of it, as you must have Thunderbolt to work the dock.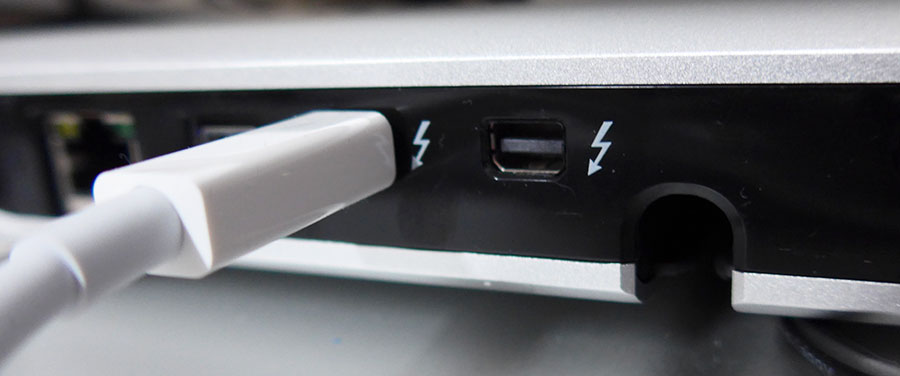 No drivers are needed, and it's one of those truly plug and play solutions. Plug a Thunderbolt cable in, plug the power brick in, and you're ready to go, as Mac OS X 10.8 (a requirement) will pick it up immediately.
Does it do what it says? Yes, and even brings back one of those magical Firewire ports Apple saw fit  to remove, much to the disappointment of video and sound editors out there.
It can be a little slow to start recognising your devices, but we like that no drivers are needed.
We're not huge fans that you need to go into your sound settings and change the output drive if you want to use the headphone ports, but we're not sure how many people will, as the ports on your computer will easily do a top job.
Moving past these issues, Belkin's Thunderbolt dock suffers from a design that really could do with some tweaking, as well as a price that brings with it a degree of the Apple tax.
The design is the first one we'll take issue with, and while it's eye catching and blends in with that simplicity you've come to know and respect from Apple, we don't agree that ports on the back make sense.
On the Belkin, all the ports sit on the back. Not in close range for quick and easy switching like it would be on the front, or even on the side. No, they're on the back. Away from you. Great.
Maybe it's just us, but when we want to plug in devices quickly – like with USB ports – we want them in close range, so we don't have to fiddle with the back. An Ethernet or Firewire port on the back isn't a great concern, but USB and headset jacks on the back, that just seems kind of pointless.
And while the USB ports are charged, they don't seem to support the charging of a 10W device, like the Apple iPad, or other tablets.
Smartphones will be fine, but if you have bigger requirements, you're stuck with this replicator.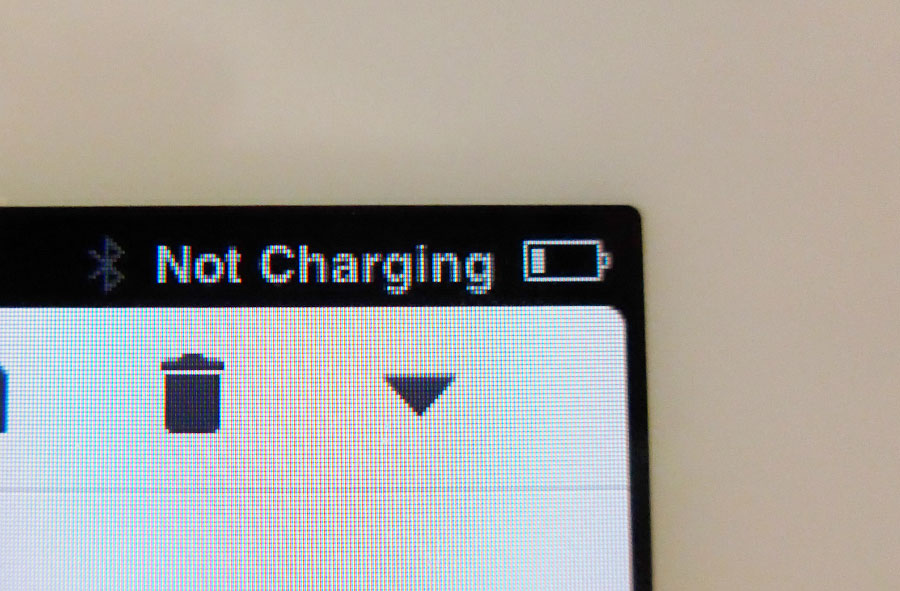 Belkin could also do with some reworking on that price as $350 RRP just isn't sound, especially since the box lacks one of the Thunderbolt cables.
Just as an FYI, these cables cost a minimum of $35 in Australia, meaning you're basically spending close to $400 to bring a few more ports to your Mac.
We have a word for that: ouch.
Conclusion
We wish the design were refined to make the ports easier to use from the front, but the Belkin Thunderbolt Express Dock does work well, and without extra software or drivers.
It even blends in with Apple's design, which is a bonus for people who love to keep the look of their aluminium machines looking pristine and perfect on their desks.
Recommended if you need it, but since a Thunderbolt cable costs around $35 minimum, a combined cost of close to $400 makes this an expensive accessory to a Mac environment.
No software needed; Brings back Firewire and Ethernet to a Mac computer; Blends in with the style of an iMac or MacBook Pro;
Lacks a Thunderbolt cable; Relocates all the ports annoyingly at the back; Won't charge an iPad; Expensive;