It s not often that Epson releases six new Epson EcoTank V2 printers and even more unusual that five of them are mono – black and white.
Earlier this year Epson put a toe in the mono water with its single function EcoTank ET-M1220, a 15ppm printer. The result was confidence in the new Epson EcoTank V2 range – mostly mono printers.
Epson also ran a giveaway competition on GadgetGuy that drew several thousand entries – for a $399 mono printer! Makes the Epson EcoTank V2 range look like winners from the start – it is betting the farm on it.
One of the questions was what was so important about a mono printer (over a colour one). The answers were overwhelmingly a) we don't want to pay extortionate prices for colour printers and b) we almost always print mono, and if we need 'presentation level' colour, it is easier to do it at a kiosk.
Epson EcoTank V2 range
ET-1100 Colour
The ET-1110 includes enough ink to print up to 3,600 pages in black and white and 6,500 in colour – t the equivalent to about 139 individual cartridges. It also features Epson's exclusive auto-stop ink bottles which are uniquely keyed for the easy filling of each colour, Epson's famously comprehensive warranty and a 100-sheet paper capacity all in a very compact form factor.
The five new mono EcoTank models include the ET-M1170 single function, ET-M1180 single function, ET-M2170 multi-function, ET-M3170 multi-function and ET-M3180 multi-function.
All of the new mono models include the following key features:
Integrated high capacity ink tank system
2 years of ink so you can print up to 5,000 pages in black and white included
Extremely low cost per page of less than half a cent per page
Low-cost replacement ink bottle from $24.99
Easily refillable ink tank
Fast first page out time of only 6 seconds
Fast print speeds of 20 ISO ppm
Auto 2-sided printing
250 sheet paper tray
Compact size
Easy wireless printing from iPad, iPhone, Android tablets and smartphones including Wi-Fi Direct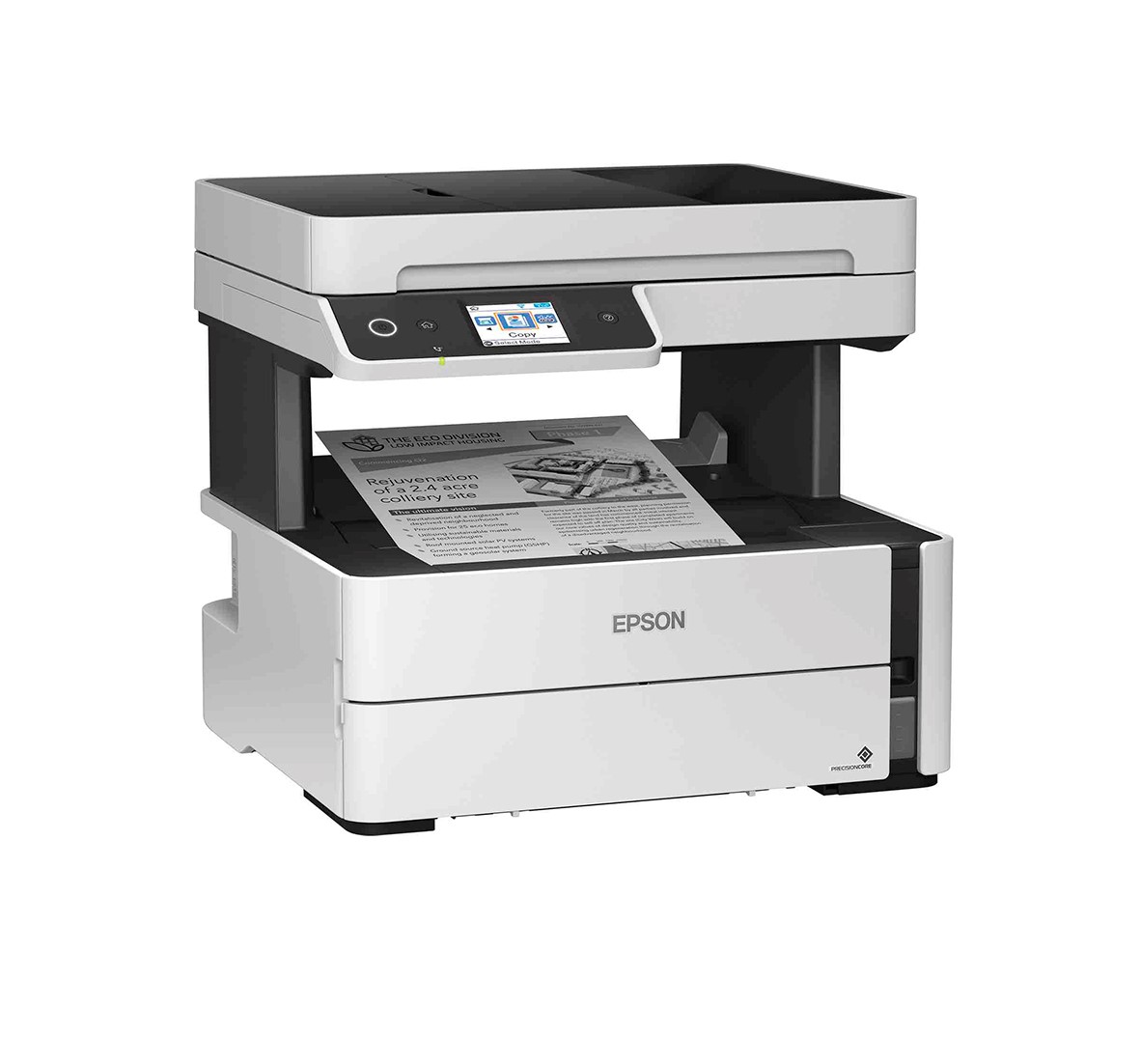 More info on the Espon EcoTank V2 range is here.