The Samsung Galaxy Note20 and Note20 Ultra in 4G or 5G are simply, unarguably the best Google Android smartphones on the planet. It is a shame that 99% of us won't get to experience that.
We all have champagne tastes on a lemonade budget. Sadly, most will not know the certain satisfaction in owning the Samsung Galaxy Note20 and Note20 Ultra 5G.
Satisfaction in knowing that no matter what you throw at it – games, multi-tasking, heavy computational apps – they will come through. Pleasure in knowing you have the biggest, best, fastest pocket computer around. Oh, and it will do anything other lesser smartphones can too – only better.
And that is the way you must look at these devices – pocket computers plus benefits. You buy these for the S Pen, amazing camera, huge vibrant super AMOLED screen, masses of horsepower and the secret productivity sauce called DeX.
Last year we reviewed the Note10 (4.9/5) and the Note10+ (5/5). The Samsung Galaxy Note20 and Note20 Ultra 2020 scores are the same as there is just a tad spec difference. There is no difference in the delight of ownership.
Australian review – Samsung Galaxy Note20 and Note20 Ultra
Website here
Price: See table below – from $1449 to $2199. Samsung is offering a trade-in program and 36-months interest-free offer via Latitude Finance
Elevator pitch: Simply the best (sorry Tina Turner)
From: Samsung Online and major CE retailers and Telcos
Warranty: 2-years
Country of Manufacture: Vietnam
Samsung is a South-Korean global supplier of smartphones, tablets, TVs, home appliances and more.
We have both on the test bench. The key difference is the Note20 has a 6.7″ flat AMOLED screen, and the Note20 Ultra has a 6.9″ curved edge Infinity AMOLED screen. Apart from some fairly minor battery, memory/storage and camera differences, the bones are the same.
Results apply to both, and we will show any substantial differences. We refer to the Samsung Galaxy Note20 and Note20 Ultra as GN20 and GN20U.
As usual, we use the terms FAIL, PASS and EXCEED against test paradigms. As these are the best, please forgive the overly long review. We figure if you want to spend the money, you should know what it can do. Warning – this review is 4000 words and took over four weeks of solid use and testing. You wanted detail!
Samsung Galaxy Note20 and Note20 Ultra models
The Note range is a prime target for grey market and parallel importers. We have named and shamed the major ones here. If you are going to spend this much money, get a genuine 'Made for Australia' model.
These are the official Australian models (followed by colour codes) – all prefixed with SM and must finish with SA, e.g. 986BZKEXSA. Under Settings, About Phone and Regulatory Information, it must show the C-Tick mark only.
980FZ – Note20 LTE
981BZ – Note20 5G
985FZ – Note20 Ultra LTE
986BZ – Note 20 Ultra 5G
Colours are
NEX (Bronze 256GB – Note20 Ultra LTE and 4G)
WEX (White 256GB – ditto)
KEX (Black 256GB – ditto)
KFX (Black 512GB – Note 20 Ultra 5G only)
GEX (Green 256GB – Note20 LTE and 5G)
AEX (Grey 256GB – Note20 LTE and 5G only)
There are currently no Dual Sim (DS) models for Australia. We get the version with an eSIM and a single nano-sim.
These all have the Exynos 990 chip and Australian modem (see LTE and 5G bands later). Do not buy any using the Qualcomm SD865+ SoC.
Point of interest
The Galaxy Note 20 Ultra 5G has a 42% Bill of Materials cost of US$549 of its US$1299 price. By comparison, the iPhone 11 Pro Max is about US$490 of its US$1249 cost.
Counterpoint Research says the Qualcomm/Exynos versions have 50/89.3% of that for Samsung made components. As Samsung controls most of its supply chain, it can offer superior value compared to Apple that has to buy components from a third-party.
First impression – EXCEED
I am really glad that Samsung supplied the Grey Note20 and the Bronze Note20 Ultra. The grey is elegant and sophisticated, and the Bronze is not my colour. My wife quite likes it and calls it Dusty Rose – perhaps more apt.
The Note20 has a flat-screen, and the Ultra has a rounded edge screen – although not as rounded as past Notes or Edges. The 2.45mm camera hump is extreme – it has to be to house all the hardware. It rocks when placed on a desk, so use a case. We also recommend a tempered glass screen protector – your investment and next trade-in value depends on its good condition.
Screen – EXCEED
Item
GN20
GN20U
Screen
6.7″ flat
2400×1080, 393ppi
60Hz

Super AMOLED

Centre 3.5mm O-hole
89.2% STBR
20:9
16.7M colours

6.9″ 3D flexible
3088×1440, 496ppi
60-120Hz and 240Hz touch*
Dynamic AMOLED 2X (LPTO)
Same
92% STBR
19.3:9
Same
*Note: 4K is only 60Hz
Brightness claim
Adaptive Max
Adaptive off
Black
Contrast
Delta E
Gamut Vivid
Gamut Natural
White balance
RGB adjust
HDR10+


1000 nits
900-1000
350-650
Pure
Infinity ∞:1
4
DCI-P3 96.8%
sRGB 100%+
6000-8000K
Yes
Only 1080p


1500 nits
1000-1600
400-700
same
same
2.1
DCI-P3 -100-108%
sRGB 126-135%
6100-8200K
same
Only 1080p with Dynamic Metadata and Tone Mapping
Protection
Gorilla Glass 5
Gorilla Glass 7
Victus 2m drop
Fingerprint under
Ultrasonic fingerprint
Same
Day readability
Screen reflectivity
Polaroid sunglass
Blue light filter
Ambient light Gaming
Widevine
Up to 15,000 lux
Low <4.4% Yes
Yes
Yes
Dual light sensors F/B 18ms G-T-G
L1 HDCP 2.2
Up to 20,000 lux
Same
Same
Same
Same
9ms G-T-G
Same
AOD Proximity sensor
Yes – customisable
TMD-9407 wake-up under glass
Same
Same
Video playback
MP4, M4V, 3GP, 3G2, WMV, ASF, AVI, FLV, MKV, WEBM
Same
Smart View
Screen mirror 1080p@30fps
USB-C Alt DP – up to 4K@60fps on TV
Same
Edge Panel (slide out from the right side)
Apps
Smart Select Tools Messages
People
Tasks Weather
Reminder Clipboard
Same
Both screens are perfect.
The GN20U screen has rare A+ award from Displaymate stating it is visually indistinguishable from perfect. It uses a new Diamond Pixel array that uses different sized RGB pixels based on their efficiency. While it has an adaptive screen rate (48/60/96/120Hz), this only applies to the 1080p setting.
The GN20 screen is no slouch – it is more of the Galaxy S20 generation. You are not losing much by buying this smaller screen.
Processor – EXCEED
Processor
Samsung Exynos 990, 7nm
2×2.73GHz+2×2.50GHz+4×2.0GHz
Modem
Exynos 5123 (separate)
Security
Integrated secure element (iSE)* layer stores and manages users' data separately from the operating system. Includes a physically unclonable function (PUF) – a digital fingerprint, that generates an unclonable key for data encryption.
GPU
Geekbench 5 Compute Open CL
Other

Mali-G77 MP11
5574



It will play all modern games to up to the highest frame rates. It has a Game Booster mode.
Note the GN20U has a CS40L2 Cirrus Logic chip for UWB*
Geekbench 5 single/multi-core
924/2820
The Exynos 990 first appeared in the Galaxy S20. It is functionally equivalent to the Qualcomm SD865+ for the China and US markets. There is no downside in buying the Exynos – besides, that is what we get in Australia.
BTW the SD865+ in its Tab S7 has a Geekbench 5 score of 968/2810 (about the same). But its Compute score of 3516 is well below the Exynos at 5574.
It packages the CPU, GPU, NPU, AI Camera, Audio, Video, DSP, LPDDR5 and UFS 3.0 storage into one chip offering the lowest latency and highest performance between those components.
* The iSE S3K250AF performs a similar function to Google Pixel Titan M and Apple's T2. But it is in addition to Samsung Knox software security giving it dedicated tamper-resistant strongbox for confidential and cryptographic data. Pins, passwords, crypto-currency credentials, and credit card payment tokens are stored separately from standard mobile memory and can't be hacked. Add to that the Thales eSIM and NFC protection that makes the S20 series the most secure NFC/contactless payment smartphones on the planet.
CPU throttle test 15 minutes full load 60Hz screen – EXCEED
As you would expect, the devices have excellent thermal design and are capable of sustaining 100% load at less than 10% loss. The processor starts at 171,592GIPS and averages 157,521.
But we did get some odd readings in rerunning the test after prolonged uptime. The GN20U dropped to about 80% and stubbornly stayed there. That is not a major issue.
RAM/Storage – EXCEED
RAM
Storage
MicroSD
8GB LPDDR5
128GB or 256GB (220GB free)
No
12GB LPDDR5
128/256/512GB UFS 3.0
Dedicated slot
The RAM and storage are the fastest on the planet. We achieved approx. 1650/760Mbps sequential read/write – that is not far off PCIe NVME 2-lane SSD.
The key difference here is that the GN20U has a dedicated microSD and dedicated sim slot, but with USB-C 3.1 gen 1 5Gbps and OTG connectivity, it supports external SSDs to 2TB – no deal-breaker.
* Ultra-Wideband (UWB on the GN20U only) – what is it?
It is like ANT+ that allows you to find other nearby compatible smartphones and devices. It is smart enough to securely control compatible car and door locks as it has precise location, spatial and angle of arrival capability.
Samsung has a techy explanation here.
Sound – EXCEED
Sound
Earpiece (L) and down-firing speaker (R)
Stereo 2.0
32-bit/128kHZ
AKG tuned
Dolby Atmos and Dolby Audio
No 3.5mm port
Same
Amp
2 x CS35L41 Cirrus Logic Mono Class D 5.3W 1% THD amps with DSP and speaker protection.
Same


Tests dB
Ringtone: 81
Media: 77
Notices: 80
Music: 78.1 but can get to 85dB
79.6
76.3 79.1 77.1
Hands-free
Test: Loud and clear at both ends – better than most
Playback Codecs
MP3, M4A, 3GA, AAC, OGG, OGA, WAV, WMA, AMR, AWB, FLAC, MID, MIDI, XMF, MXMF, IMY, RTTTL, RTX, OTA, APE, DSF, DFF
Same
BT 5.0
SBC, AAC and Samsung Scalable (requires Samsung device like Buds Live)
No aptX or LDAC
Dual simultaneous audio device playback
Same
Mics
2 with Acoustic Overload Point to minimise noise
Same
We believe that an earpiece speaker can never match a bottom-firing speaker – it is about physics. There is a slight difference in volume levels from both, but overall, it is not noticeable.
Sound quality is excellent from both. The sound stage is wider and higher than the phones (Dolby Atmos setting).
Sound Signature – Neutral – EXCEED
Both had very similar sound signatures.
Deep Bass: 20-40Hz – nil
Middle Bass: 40-100Hz – climbing gently from 40Hz to 100Hz – nice hints
High Bass: 100 to 200Hz – flat (good)
Low-mid: 200-400Hz – flat
Mid: 400-1000Hz – flat
High-mid: 1-2kHz – flat
Low-treble: 2-4kHz – flat
Treble:4-6kHz – flat – flat
High Treble: 6-10kHz – slight dip to avoid harshness
Dog whistle: 10-20kHz – strong to 13kHz then slight decline a to 20khz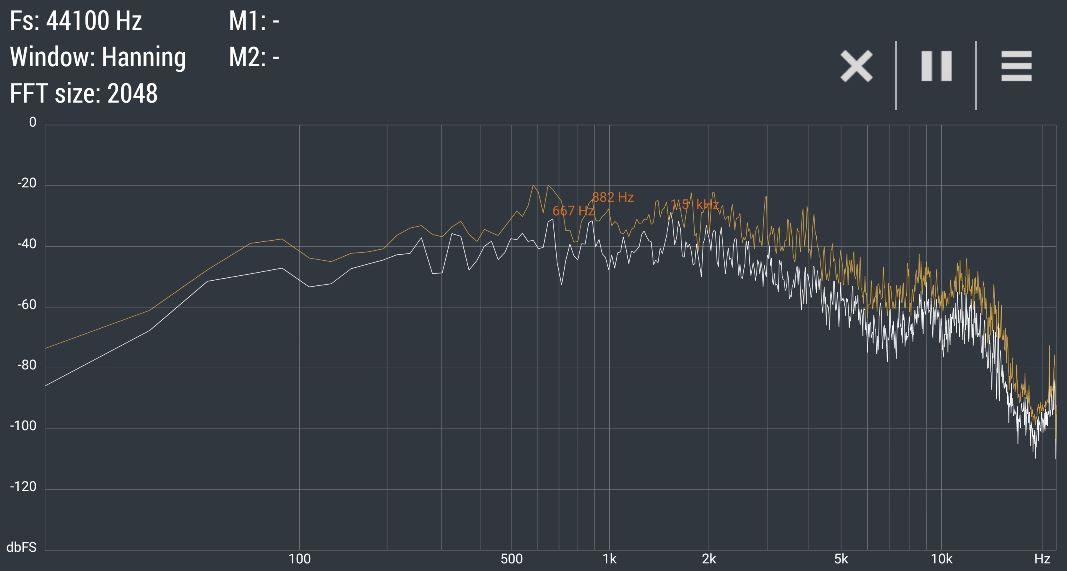 But what I like are the EQ pre-sets that can adjust most frequency bands by +/-10dB. These include normal, Pop, Classical, Jazz, Rock and Custom.
Samsung/AKG has done an exceptional job in almost neutral tuning (flat) and speaker matching.
That means the EQ can make a difference across the sound signature spectrum. On lesser phones, all you can get is a little more bass at the expense of treble or visa-versa.
We tested the AKG tuned USB-C headset/mic, and it was also quite remarkable for buds. In the BT tests with our reference Sony WH-1000xM3 (M4 review soon), it defaulted to SBC, and we could use AAC. Still, the sound was excellent.
The Samsung Scalable codec (higher res and lower latency) only works with Samsung headsets like the Samsung Galaxy Buds Live (review here 4.3/5). This is similar to the Qualcomm aptX/LL codec found in the Snapdragon version.
We found the Sony LDAC (Opus) codec under Developer options, but it did not connect. This may be the limit of the Exynos version.
LTE and 5G – EXCEED
4G Bands
1, 2, 3, 4, 5, 7, 8, 12, 13, 17, 18, 19, 20, 25, 26, 28, 32, 38, 49, 40, 41, 66
4G Speed
Claim: Up to 2000/200 Test (in 3 bar area) 175/40Mbps
-86dBm (excellent)
3G bands (not LTE)
1, 2, 4, 5, 8
5G
n1, 3, 5, 7, 8, 28, 40, 77, 78
Only Sub-6Ghz n78 NSA for Australia
5G Speed (not tested)
Claim: Up to 5.1Gbs but likely under 1Gbps
SIM
eSIM and physical sim – both standby but only one active at a time
Dual SIM ring tone
Yes
Sorry, we could not test 5G speeds, but our experience is that out of five tests they will vary wildly. We have yet to find the right benchmarking software.
The LTE signal strength has improved over the Note10 with it now finding the adjacent tower.
Battery – EXCEED
Battery
Claim
Test
4300mAh
4170m,Ah
MAX77705 Power supply monitor and glitch immunity to prevent over-voltage and heating
4500mAh
4370maH
Same

Charge
Comes with Samsung Fast charge 25W PD 3.0 and QC 2.0
Fast Qi charge 15W Reverse wireless 9W charge Note there is no 45W support            
Same
Tests
1080p video/ aeroplane mode – 19 hours


WI-FI, BT general use – 11 hours


Full load – 6 hours
Discharge speed Screen on 400-500mA
Discharge rate Screen off .2mA
Charge time 25W – 1.5 hours
Charge Time Qi – 4 hours
Quick charge – 50% in 30 minutes
60Hz – 16h
120Hz – 13h
60Hz – 9h
120Hz – 7h

4.5h
Similar




The difference between 120Hz (adaptive) versus 60Hz and 1080p versus 1440p is between 10-20% lower battery life.
For example, using PC Work 2.0 the GN20U achieves 11 h/46m at 1080p/60Hz, 10h/35m at 1440p/60Hz and 9h at 1080p/120Hz. But these tests don't reflect real-world use.
On the whole, these meet or exceed the Note10+ battery specs. The omission of the 45W fast charge is puzzling as other brands promote 65W or more.
When you look at the fast charge of the S20 Ultra 5G (65% in 30 minutes and 100% in 60 minutes) and the OPPO Find X2 Pro (95% in 30 minutes and 100% in 36 minutes) you wonder why Samsung took the safe route. Well, at least it beats the iPhone 11 Pro Max for speed (that takes over 2 hours for a full charge).
The difference between the claimed capacity and the tested capacity is also puzzling. We suspect Samsung is overcautious to ensure no battery mishaps.
This has a genuine 5V/1.8A (9W) reverse charge and supports Apple iPhone and Watch (7W) and all Qi//WPC devices. It will charge the Samsung Galaxy Watch/3 and Active/2.
Standby use has improved – the Note 10+ uses about 15% per day in standby (screen off), and this is far lower.
My advice: Have a few Qi charge pads around to top up. Qi is gentler on the battery too.
COMMS – EXCEED
Comms
Wi-Fi 6 AX HE80, MIMO, 1024-QAM
1.2Mbps max for AX Test: Signal -328dBm and 1.2Mbps
BT
BT 5.0 LE, A2DP
NFC
PayWave and Mag Stripe
GPS
Dual-Band GPS <4M suitable for high-speed turn-by-turn navigation
USB-C
3.2 gen 1 5Gbps
It is a pleasure to use Wi-Fi for file transfer. It is fast and holds signal strength further away from the AX11000 ASUS router than any other AX device we have tested.
S Pen – exceed
S Pen is the prime reason to buy. If you don't intend using it, then buy the Galaxy S20 Ultra and save a bundle.
Note: Both do the same thing, but the GN20/GN20U has a 26/9ms lag due to the different screen and digitiser. We challenge anyone to tell the difference in lag times. I can't tell the difference in use.
S Pen
26ms lag (9ms on GN20U)
Bluetooth
Lithium Titanate Battery: 24 hours standby; 15-minute charge
4096 pressure levels
.7mm tip 5.8 x 4.35 x 105.08mm x 3.04g
Actions
Air actions
Air view
Live message
Samsung Notes
Screen off memo
Smart select
Screen write
Translate
Bixby Vision
Glance
Magnify
PENUP
Colouring
AR Doodle
Write on calendar
The S Pen experience is as good as the pen on paper experience. The new GN20U lower lag time improves on that. It is an even more silky smooth, precise experience. You can sketch, doodle, handwrite, professionally draw, translate and more. You can also use it as a remote camera shutter button.
Works powered on or off – write on the screen
PDF Mark-up
Sync note and audio recordings
A new pop-up note over video/podcast or video conference.
Converts handwriting to text very well
Add photos, voice notes and searchable tags.
Samsung Notes (.SDOCX). Image and text export to Microsoft 365 as well as OneDrive for other Android devices.
Samsung's Notes app is terrific.
DeX – Desktop eXperience – EXCEED
You can skip this if you don't use it as a productivity device. Samsung has details on how to use it here.
Both have wireless DeX (Smart View or Miracast 1080p@30fps) in addition to USB-C to HDMI cable, DeX station and many modern USB-C 3.1 Gen 1 dongles. It is possible to get 4K@30fps screen mirror with a cable.
You can now run DeX in a window so that you can access the TV or monitor content as well. If you use the GN20/U as a touchpad, it now supports three-point Touch although we found it a little laggy.
Build – EXCEED
Colours
All prefixed with Mystic
Bronze (matte)
Gray
Green
Bronze
Black
White
DeX
Wireless and USB-C
Same
IP rating
IP68
Same
Size
161.6×75.2.8.3mmx192g
164.8×77.2×8.1x208g
Build
GG 5 front
Polycarbonate 'glasstic' back
Stainless Steel frame
GG 7 Victus front and back
Same
Box
USB-C AKG tuned headset
USB-A to USB-C 2.0 cable (you will need to buy 3.2 Gen 2 to use higher speeds)
S Pen
25W charger
 Same
Android and OneUI 2.5 – EXCEED
Android
Google Android 10
Samsung One UI
Promising three major OS upgrades
Same
Security
Patch 1/8/2020
Qualcomm QBT2000 ultrasonic under-glass fingerprint detector
2D Face recognition
Pin/Pattern/Password
Tests:
Fingerprint 7 out of 10 positives
Face: 4 out of 10 (but I have a COVID beard)
 Same
A skin (One UI) can either be artistic or add value. Samsung OneUI adds both. It is more like the grease on the Android wheels that makes everything work so much better. But it is showing a little age too – elements of it hark back to Android 8 like its default to an App drawer, home and back keys at the bottom (that I like).
I can see now how Android 10 and 11 (just released) have moved away and I expect Samsung's OneUI will need to go through a metamorphosis.
BTW – Samsung promised three OS upgrades. That means 10 to 11 to 12 to 13! Android 11 is the first to separate the hardware layer from the UI so that Google can issue OTA security patches.
There is little bloatware apart from Facebook, Spotify and Netflix and Microsoft OneDrive is there as the default backup cloud.
Accessibly – EXCEED
Voice Assistant
High contrast theme, font, keyboard, and Internet
Colour inversion, adjustment, lens
Magnifier window, widget
Sound detectors
Hearing aid support
Left/right sound balance
Mono audio
Mute all sounds
Live Transcribe/Caption on Android
Amplify ambient sound
Universal switch
Assistant menu
Interaction control
Touch settings (Tap duration, Ignore repeated touches, Touch and hold delay)
Mouse and Physical keyboard (Click after pointer stops, Sticky keys, Slow keys, Bounce keys)
Direct access
Flash notification
Samsung Galaxy Note20 and Note20 Ultra cameras – EXCEED
Note: Field of View (FOV) varies from Samsung specs due to the test software reporting the cropped image size.
Camera rear Primary (wide)
Sensor
Aperture
Pixel
FOV
Focus

Video
Stabilisation

12MP
Not binned
S5K2LD
f/1.8
1.8um
67.8°
Dual Pixel PDAF

4K@60fps HEVC
Gyro/EIS/OIS
All modes up to 60fps
108MP
Nonacell 18MP
S5KHM1
f/1.8
.8um (2.4um)
68.9°
Laser AF and PDAF
8K@24fps
Same
Camera
Telephoto
Sensor
Aperture
Pixel
Focus
Stabilisation
Zoom
.
.
64MP
(binned to 16MP)
S5KGM1
f/2.0
.8um (binned to 1.6um)
PDAF
OIS
3x optical
12X digital
30X Hybrid
12MP Periscope
Not binned
Unknown
f/3.0
1.0um
PDAF
OIS
5X Optical
20X Digital
50X Hybrid
Camera
Ultra-wide
Sensor
Aperture
Pixel
FOV
Focus
12MP
Not binned
Unknown
f/2.2
1.4um
104.1°
FF
Same
Selfie
Sensor
Aperture
Pixel
FOV
Focus
Video
Other

10MP
SK53JI
f/2.2
1.22um
68°
Dual Pixel PDAF
4K@60fps
Presents as cropped 7.1MP, 61.5° FOV
Same
Camera Ai
Scene Optimiser
Shot suggestions
Flaw Detection
AR Doodle
AR Emoji
Night
 Same
Other
HDR10+ record
Super Steady VDIS
Zoom in mic
Slow 1080p@24fps/720p/960fps
Hyperlapse
 Same
All the shots below were taken at the same time. They both show excellent colour and detail worthy of a premium flagship.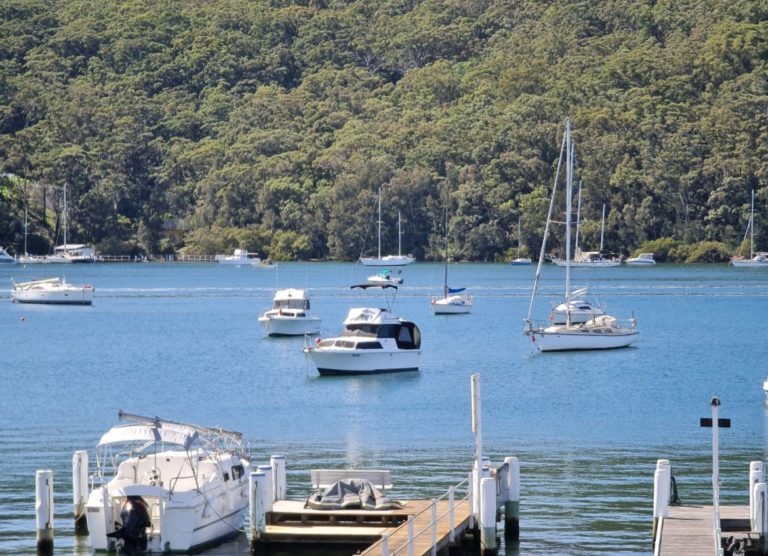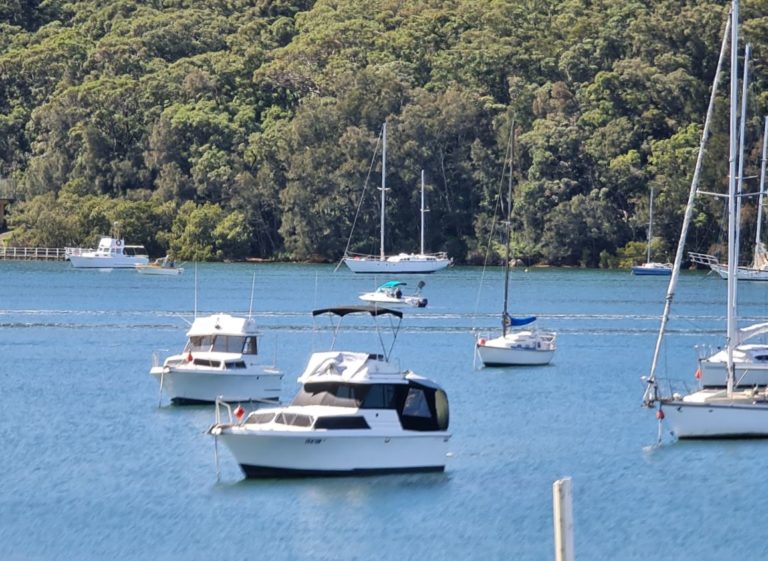 A note on video
8K@24fps is superb – if you have a playback device like a Samsung 8K TV. But it chews 80Mbps and will fill a 128MB card in about 10 minutes.
4K@30fps is 38Mbps and 4K@60 is 70Mbps. 1080p@30 is 14Mbps and 180p@60 is 21Mbps. Divide Mbps by 8 to get MBps.
If you are serious about video beyond a few minutes, you are going to need either the GN20U with 512GB memory or a USB-C 3.2, Gen 1 external OTG SSD. And you can now add a USB-C mic from Blue, Rode ort Sennheiser and have on-phone control.
Video stabilisation is great in all resolutions up to 60fps.
A note on Zoom and Low light
Up to 5x zoom on either is fine for hand-held. Over that, you need a tripod. Similarly, night mode works vastly better with a tripod.
GadgetGuy's take – Samsung Galaxy Note20 and Note20 Ultra 5G – two quite but similar but different phones
The trade-offs (or perhaps trade-ups depending on which way you look at it) for the Note20 are a smaller 1080p screen, less RAM, no MicroSD, 30x hybrid zoom and a slower S Pen. We don't care if the back is 'glasstic'. It is a formidable device.
The Note20 Ultra has the larger 4K, 120Hz screen, 12GB of RAM, microSD, 50X Hybrid and a faster S Pen. Is it worth $350 more?
Technically, yes. But given money is hard to come by I would not be surprised if the lower-specified Note20 is more popular.
My takeaway message – there is no better. But if you forget the S Pen and look at the amazing $899 Samsung A71 5G (review here and 4.6/5), I know which way COVID convicts will go.
Price
The Note20 4G/5G 256GB is $1499/$1649. The Note20 Ultra 4G/5G is $1849/$1999 – or add $200 to double the storage to 512GB. For that, you get a lot of phone!
BTW if you own one the differences between it and the Note20 are not enough to commit hara-kiri.
Competition
There is no stylus-based competition. The only other phone you could drool over is the OPPO Find X2 Pro 4.9/5). It is $1599 and uses the Qualcomm SD865+. Specs-wise it sits above the GN20 and almost at the GN20U for camera level. OPPO has two OS upgrades.
If you don't have over $1000, then three are three Qualcomm SD765G 5G phones worth mention (reviews underlined)
Rating the Samsung Galaxy Note20 and Note20 Ultra
Earlier, we mentioned the use of FAIL, PASS and EXCEED against more than 70 test paradigms. If it PASSES all tests relevant to the price/specification range, it is going to score at least 4/5.
If it exceeds all tests, then it is going to score closer to 5/5. The one test we don't rate is price because something is only worth what you are willing to pay for it. We do rate value for money against the competition.
Both these phones exceed all test paradigms. The GN20U has a few more features but they are both 5/5.
120Hz screen is really for gamers - set it to adaptive
Huge, HDR10+ expansive screens
Professional-level colour gamut
Extremely well built and IP68
The most fully-featured phones on the planet (including iPhone)
S Pen is the reason to buy – use it or buy an S20 Ultra
Shoot in 108MP if you want extreme detail but use a tripod
Big camera bump needs a case
Limited to 25W charging – some competitors are twice as fast
Still, a fingerprint magnet although the Mystic Bronze is better
5G is still way to patchy to be a driver. Save a few dollars with eh 4G version