Across this great nation of ours, everything stopped at 3pm, as Aussies watched a bunch of horses run around a track. If you did well, you might have suddenly come into some money, so here are some ideas for things to buy.
Fat stacks of cash
They say if you put down enough money on a winner, you'll emerge victorious and happy, with enough money to shout drinks for everyone you know, and still buy yourself something awesome.
So once you're done at the pub, work out what you want and plonk down some money with a nice gift for yourself.
Samsung ES9000
Price: $9499
One of the most luxurious TVs around, next to the new 4K TVs appearing from Sony and LG, the Samsung Series 9 is a 74-inch piece of beauty.
Framed in rose gold and arriving with a beautiful picture, active 3D, Samsung's Smart TV integration, and more, it's one you'll want to consider if you have money to spare.
Nikon D800
Price: No standard price; approx. $3400-3999
Nikon's D800 is one of the most spec'd up cameras available today, offering a 36.3 megapixel sensor with 51 points of autofocus, uncompressed video out, and a frame made from magnesium alloy.
Serious photographers are bound to love it, but just make sure you buy a decent lens to really let you get the most from this piece of kit.
Acer Aspire S7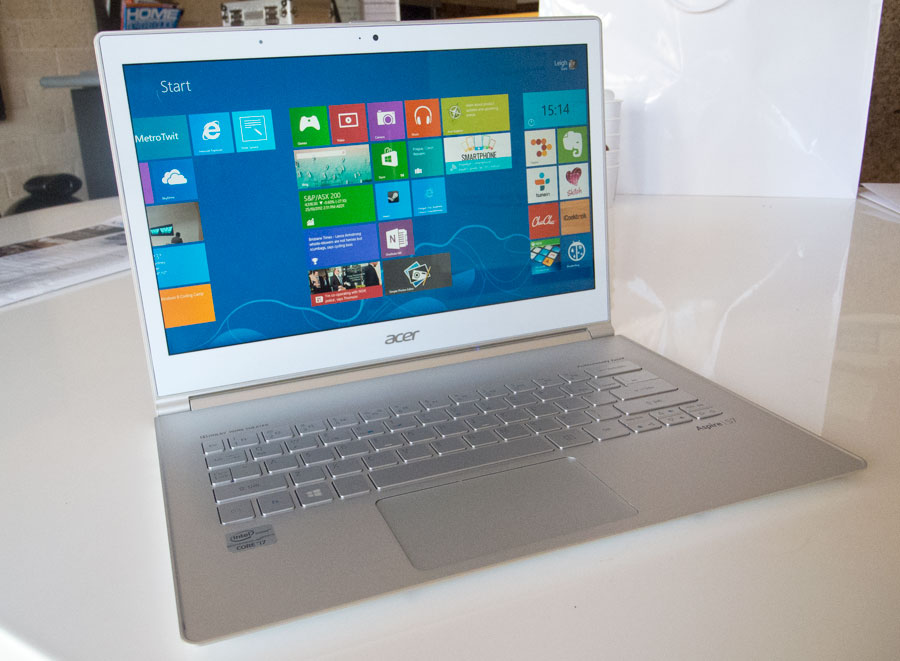 Price: $1999
The first touchscreen laptop for Windows 8 from Acer, the Aspire S7 is a fantastic choice that's already passed through our review desk.
Offering an Intel Core processor, 1080p 13 inch touchscreen, solid-state storage, and a body made from aluminium and coated in scratch-resistant Gorilla Glass, it's a solid choice. Literally.
Sony HMZ-T2
Price: $849
Not everyone can control the TV, but if you're itching to play games or watch movies without being interrupted, it might be worth checking out your own personal cinema.
The Sony HMZ-T2 fits over your head and delivers a 3D OLED experience to your eyes, making your head believe you're watching a massive 19 metre screen, and blocking out the world in the process.