Fresh from the launch of its new flagship phone, the Mate 9, Huawei has jumped in with a new bargain model. Selling for just $399, the GR5 2017 is and Android 6.0 model which features a dual lens rear camera and a large battery for extended use.
The LCD display is full HD – 1080 by 1920 pixels – and 5.5 inches in size. It runs an octa-core Kirin 655 processor (four cores at 2.1GHz, four at 1.7) and has three gigabytes of RAM. Built in storage is 32GB, but you can add a microSD card of up to 128GB for additional space.
The battery has a capacity of 3340mAh and can be charged in two and a half hours, says Huawei, while offering "Airtime" of up to 19 hours and general use for a surprisingly specific 1.54 days. The full metal body is grey and the phone weighs 162 grams.
The selfie camera has eight megapixels of resolution and supports up to 1080p recording, but it's the camera on the back that is unusual.
Cameras, not camera. For some reason the phone industry has selled on the term "dual lens" when what is actually meant is "dual camera". For there are two whole cameras rather than just two lenses.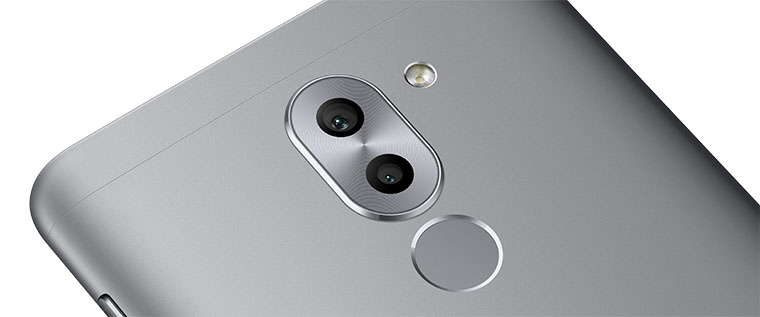 Interestingly, the two cameras are very different. One has a twelve megapixel sensor, while the other has just two megapixels. Both are used, though, in certain shooting modes. Huawei says that working in conjunction the two cameras can auto focus in less than a third of a second while allowing the creation of photos with a shallow depth of field for "beautiful Bokeh effects" (that's the out-of-focus background), but also to produce "wide-angle shots that simply aren't possible with a single lens". The relatively large pixels improve low light performance. I suspect, though, that Huawei might be overstating things just a little when it says that the "wealth of manual and automatic modes" give "users all the power of a professional SLR camera, in a device that fits in their pocket."
But I don't think we should quibble too much. Even without the fancy camera features, a full HD, high performance smart phone with a 5.5 inch screen from a solid brand like Huawei sounds like a very good deal.
It will be available mid-April from Vodaphone outlets, and by mid-year from other retail outlets.