ITy Bytes are highly digestable nuggets-sized pieces of news that did not warrant a full article.

Oz Comic-Con coming
It's an exciting time for Aussie pop-culture fans with Oz Comic-Con tickets going on sale and 2019 already shaping up to be the most exciting to date.
With the Australian Championships of Cosplay, national and international comic artists, celebrities from film and television, as well as exclusive merchandise, expert panels, kids activities and much more, OZCC has curated an event that celebrates the best of pop culture.
Last year, Melbourne attracted tens of thousands of colourful cosplayers and pop culture fans of all ages, proving to be one of the country's most interactive and vibrant events.
8-9th June – Oz Comic-Con Melbourne – Melbourne Convention and Exhibition Centre (MCEC);
21-22nd September – Oz Comic-Con Brisbane – Brisbane Convention and Exhibition Centre (BCEC);
28th-39th September – Oz Comic-Con Sydney – Sydney Showground, Sydney Olympic Park.
Android Q Beta for Pixel users only
Android Q blog is here. Major changes include use of location permission for each app (to be restricted to when the app is in use – not always), restricting access to contact by apps, locking down camera/mic, improved camera and much more. Expect to see smartphones in Q3 and Google baking in strict privacy rules.
Amazon moving to private house brands
Amazon is increasingly doing a Coles/Wollies with more than 135 'house-brands' and over 1000 products over technology, clothing and household products.
Amazon searches favour its house brands and levels of transparency (we own it) are low. So far 60% of the items are under US$20, 38% from $21-100 and 3% over that. It is upsetting competitors that claim Amazon's emphasis is on price, not quality. Amazon is no longer a channel but a competitor.
The last version of Windows may experience hardware legacy issues
When Windows 10 was introduced in 2015 it vowed to support legacy hardware running Windows 7, first launched in July 2009.
Overall it, and it is hardware OEMs has done an amazing job but hardware that is now up to 10 years old can be problematic, especially as everything moves from 32-bit to 64-bit.
Coming soon updates will analyse the hardware and you may see messages like the one below. The aim is to keep the Windows Core and security patches running but there may be little advance on hardware drivers for legacy equipment.
And a ten-year-old PC is probably well beyond its reasonable use-by date.
Samsung combines six x 2GB DDR4 RAM chips into one using 12GB chips
Low-Power Double Data Rate Synchronous Dynamic Random-Access Memory (LPDDR4) chips typically come in 2GB packages. That is why you see 2, 4, 6, 8GB smartphones. Now Samsung can fit six time the capacity in the same die offering better speed (30x faster) and lower energy use.
Why is this important? One higher capacity chip leaves room for bigger batteries etc. It will also enable better 5G handsets that use more cloud services.
Sony stops selling phones in Australia – worst kept secret
Once existing retailer stocks are exhausted Sony will exit the Australian smartphone market. That means we won't see the quite innovative 21:9 Xperia 1.
Sony are not commenting but my friends at JB Hi-Fi say they have not been able to obtain stock since Q3, 2018 and stopped listing the brand in their catalogue soon after. There are some handsets at dodgy online merchants, but these are parallel/grey imports.
We don't know how much faith you can place in it but we are told fewer than 400 of the XZ2 family sold here. Most smartphone makers, especially Sony, would expect several thousand sales, if onoy to cover the cost of local telco certification.
We understand that Sony Mobile Globally will continue to operate and roll out Android patches and updates for current models.
Facebook F'up again as servers go down
On 14 March Facebook Global servers went down for around eight hours. Alarmists thought it was a hack. Opps, we are sorry – it was a simple configuration change.
The outage affected WhatsApp and Instagram too showing how closely the three products are now integrated. Telegram (competitor to Facebook Messenger) received three million new users in the first hour of the outage.
A 19-year old bug in Win RAR RCE is still being exploited
All versions of Win RAR contain a bug dating back 19-years. It allows hackers to gain full User Access Control over the Windows system. The file compression software has a 500 million user base and the flaw (CVE-2018-20250) is in all versions over the past 19 years. You can read more at Check Point.
Quote from WinRAR website:
"Nadav Grossman from Check Point Software Technologies informed us about a security vulnerability in UNACEV2.DLL library. Aforementioned vulnerability makes possible to create files in arbitrary folders inside or outside of destination folder when unpacking ACE archives.
WinRAR used this third party library to unpack ACE archives. UNACEV2.DLL had not been updated since 2005 and we do not have access to its source code. So we decided to drop ACE archive format support to protect security of WinRAR users.
We are thankful to Check Point Software Technologies for reporting this issue."
We understand Win RAR V5.70 is safe.
Apple promotes smartphone privacy
Apple released a new ad on Thursday where it makes the case for caring about your smartphone's privacy. In the 45-second video, Apple presents various scenarios where people typically want privacy: at home, at the office, while talking to others, in the car, and even in the bathroom.
The final tagline at the end says, "If privacy matters in your life, it should matter to the phone your life is on."
Please be aware that Apple devices are susceptible to malware and data snooping. This is more a motherhood statement to support its privacy stance.
Activ8me (Australian Private Networks Pty Ltd ) admitted that between June and November 2018, it made false or misleading claims in three direct-mail advertisements and five online banner ads marketing its Opticomm fibre-to-the-premises packages.
The company told consumers they could access speeds of up to 100Mbps for $59.95 a month with no set-up fee. In fact, the $59.95 plan only offered speeds of 12/1Mbps and a set-up fee of $99.95 applied if the consumer did not sign up to a 12-month plan.
"This is the second time this year that the ACCC has taken enforcement action against Activ8me for engaging in conduct that we allege is misleading, after we issued an Infringement Notice for false or misleading claims in March" Ms Rickard said.
"Our decision to take court proceedings this time shows how seriously the ACCC takes Activ8me's further conduct."
The ACCC is seeking declarations, injunctions, pecuniary penalties, a corrective notice, consumer redress, a compliance program and costs.
The ACCC has taken action against a range of telecommunications companies in relation to internet services, including misleading broadband speed claims by Telstra, Optus, TPG, Dodo, iPrimus and Commander, MyRepublic and iiNet and Internode. The ACCC has also taken action against Optus in relation to the transition to the NBN.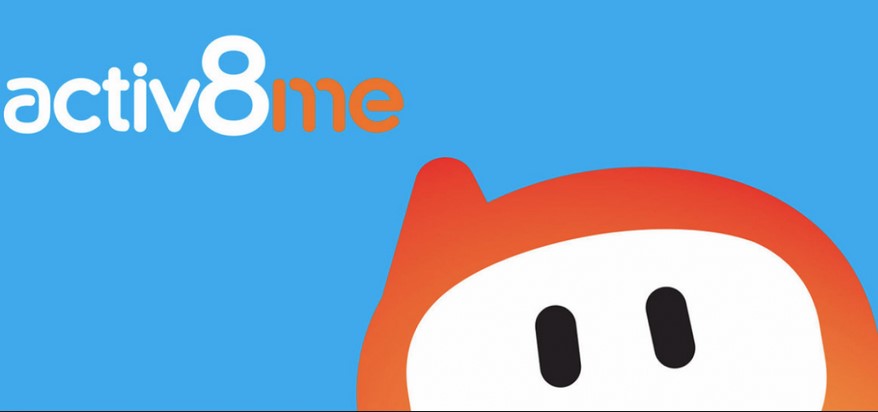 80% of Android AV apps are rubbish
AV Compatatives tested 250 Android security apps on Google Play and found barely 80 that detected over 30% of malware with no false alarms.
Not surprisingly the better performers were paid products worked best picking up 100%. These included our recommendations

Avast
AVG
Bitdefender
ESET
Kaspersky
McAfee
Sophos
Norton Symantec
Trend Micro
AV Comparitives said 61 apps were downright 'risky' and a further 32 Apps have been removed in the past month. Check if you are using a fake or poor app.
Check Point finds rogue SimBad Adware campaign embedded in dozens of apps on Google Play
Google Play contains 206 apps that have a download total of 150 million so far that are infected with SimBad. Good news is that they have all been taken down. Bad news is 1150 million of are still in the wild.
It is known as SimBad as a large portion of the infected applications are simulator games. SimBad can Show Ads, Phishing, and provide Exposure to other applications. With the capability to open a given URL in a browser, the actor behind 'SimBad' can generate phishing pages for multiple platforms and open them in a browser, thus performing spear-phishing attacks on the user.
With the capability to open market applications, such as Google Play with a specific keyword search or even a single application's page, the actor can gain exposure for other threat actors and increase his profits. The actor can even take his malicious activities to the next level by installing a remote application from a designated server, allowing him to install new malware once it is required.
The full list is here.  
Motorola rolls out Android Pie – before most other companies
Motorola has rolled out Android Pie for a huge range of its older phones including
Its older E5 and G5 series are not eligible. But there are unofficial XDA Developers forums offering Pie updates.
Motorola uses pure Android so the update will be from Oreo to Pie. Owners will get gestures for controls, adaptive brightness, adaptive battery, smart replies, better notification management and an updated camera app.
Let out your inner graffiti artist
An exclusive, one day only collaborative graffiti artwork masterclass taught by one of Australia's most renowned street art/graffiti artists, Phibs, is coming to Sydney on Saturday, 30 March and Melbourne on Sunday, 31 March in celebration of the home entertainment release of Spider-Man: Into the Spider-Verse.
Participants will have the opportunity to learn various spray-painting techniques and processes at the three-hour Work-Shop class with Phibs, who has designed a giant collaborative artwork in his unique creative style, inspired by the film's visual style "embracing imperfection".
SYDNEY
WHERE: Cnr Clevland & Eveleigh Street Redfern
DATE: Saturday, 30 March
TIME: 2pm to 5pm
COST: $50 per person
MELBOURNE
WHERE: 195 Argyle Street, Fitzroy                                 
DATE: Sunday, 31 March 
TIME: 2pm to 5pm
COST: $50 per person
Nokia rolls out Android Pie to lower cost handsets
Nokia 5.1 ($329 RRP) and Nokia 3.1 ($249 RRP) will receive the Android 9 Pie upgrade in Australia.
New features include
App actions – helps get things done faster by predicting the user's next move and displaying the right action
Slices – identifies relevant information of favourite apps to make them more easily accessible when required
Adaptive Battery – uses deep learning to understand usage patterns and prioritise battery power on important apps
Adaptive Brightness – automatically adapts phone brightness by learning from user interaction with different settings
New system navigation – features a single home button that provides intelligent predictions and suggestions (user enabled)
Digital Wellbeing – gives you a complete picture of your digital habits and disconnect when you want to
Be quick – this week ALDI has a Super Saturday offer on the Nokia 5.1 for just $199 (saving $130).
Amazon's new Kindle $139
Amazon has released a new 6" Kindle. It is a 167ppi, 16-level greyscale (mono), 4GB, micro-USB-2.0 reader. At 160 x 113 x 8.7 mm x 174g it is far larger and thicker than most 6" smartphones with huge bezels all round. It supports Kindle Format 8 (AZW3), Kindle (AZW), TXT, PDF, unprotected MOBI, PRC natively; HTML DOC, DOCX, JPEG, GIF, PNG, PMP through conversion; Audible audio format (AAX).
Amazon claim tie new Kindle battery lasts about 14 hours (max based on light setting 13 and Wi-Fi N use) and has a recharge time of approx. four hours. Pre-order from here with delivery 10 April.