Happy snapping
You can laugh and call bull however much you want, but the eight megapixel camera on the iPhone 5 is actually a pretty decent shooter, as it was on the iPhone 4S before it.
We've seen quite a few professional photographers use their iPhones as actual cameras in the past year, allowing them to be more playful with their images, some of them even making it into printed publications.
With the aid of popular tools such as Snapseed, Instagram, and Adobe's own portable versions of Photoshop, it's possible to walk around and grab high quality images without a high quality separate camera.
Will you get better results with one, almost definitely, but a recent poll on the GadgetGuy site shows that more people than ever are using their smartphones as their dedicated cameras, regardless.
This highlights a fact that technology advocates and gadget journalists have known for at least a year: the compact camera market has never been more under threat by smartphones than it has right now.
Those low-end cameras you see spruiked at Kmart, Target, Harvey Norman, JB, and other electrical and department stores – anything from $50 to $250 – are being cornered by a device that more or less competes with them on convenience and quality.
Why carry a cheap and nasty camera when your phone can do it for you? And these days, the cameras on smartphones are hardly cheap and nasty.
The megapixel myth doesn't impress anyone less than us, but with higher quality five and eight and twelve megapixel sensors going into smartphones, the compact camera is being constantly out-gamed.
We're seeing better low-light sensitivity, more open glass down to apertures close to f/2, stronger detail, image stabilisation technology, and better colour and contrast thrown in with dedicated processing chips.
The only thing missing is a zoom lens, although Nokia may have found a solution with a 41 megapixel sensor that crops to a 5 megapixel image when it "zooms," so there is some movement in this space.
For some, the eight megapixel camera on the iPhone 5 isn't really an upgrade, and that's easy to accept. But the camera has improved slightly, and given that the quality on the 4S was already pretty damn good, there was no reason to reinvent the wheel in this area.
The future
There are a lot of technologies that we could see migrated to the iPhone in the coming years, potentially making the phone better than ever.
At one point, Apple spoke about acquiring the Lytro light-field camera technology that allows you to shoot all depths in a shot at once, finding the focus point later.
Patents have been tossed around for years talking of future Apple developments, including water damage protection, blocking devices from taking pictures at entertainment events, and 3D camera technology.
All the while, Apple's competitors are working on their own products with their own nifty enhancements, features, and concepts that sound ultra-cool.
Motorola is playing with Kevlar and waterproofed technology, Samsung is experimenting with flexible screens and transparent displays, and HTC has some of the best camera technology around right now as well as Beats potentially offering stronger multimedia support than other devices.
Years ago, we heard Microsoft playing with a sound based technology that allowed a phone to easily say how much battery was left by emitting the sound of water, with drops indicating few and gushes meaning loads of life.
There's also some exciting stuff happening in touchscreens, with screens that exhibit physical characteristics that change when you touch them, essentially allowing a real button to be made dynamically on screen instead of just emulated with haptic vibrations.
Certainly, there are some impressive things happening in the smartphone space, but most of it is about evolving the technology to the next point, and little of it can be introduced at once as truly revolutionary.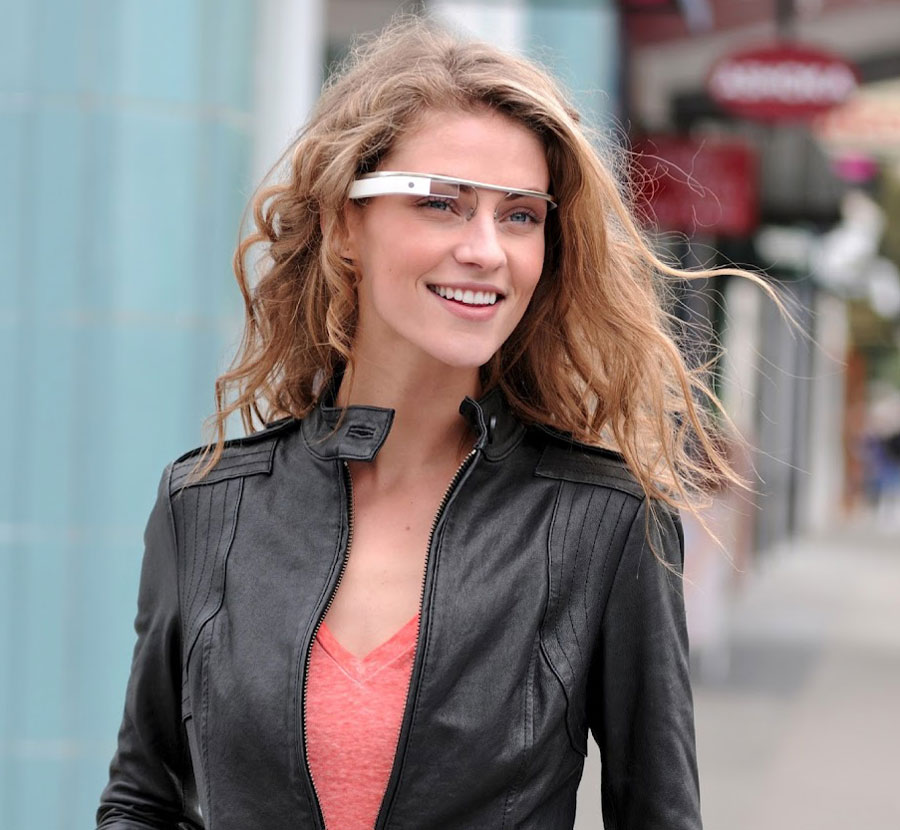 In fact, the only thing we can think of that would get us there would be Google Glass, the eye-wear edition of a mobile phone created by Google that can let you take pictures by issuing a command with your eyes, see a GPS in your eyeline, make video calls without even taking your phone out of your pocket.
It wouldn't surprise us if Apple was working on a concept similar to Google, and we know other manufacturers are playing around in this space, so expect the mobile phone's next big developments to happen around a changed form factor.
A phone that looks nothing like a phone and integrates with your life perfectly, like your keys? That's the next mobile revolution, and while we're closer than ever, it's still a few years away from being completed.
What do you think? What will be the next smartphone revolution, and will you buy into it when it arrives? Tell us, we're keen to know.