One of the biggest online retail events of the year is now live: Amazon Prime Day. Across two big days, the sale is known for being one of the best times to grab a tech deal.
Some of the major brands participating this year include the likes of Bose, Bluetti, Ecovacs, Nintendo, and Samsung. Tech and video games are just a couple of the categories that feature prominently during Amazon Prime Day. Naturally, many Amazon devices are also on sale, like Fire TV, Echo Speakers and Kindles, providing an opportunity to affordably bolster your smart home setup.
To help guide you through the chaos of the retail giant's big sale, here's everything you need to know about the event. Most of the discounts are live now, while other limited-time bargains will feature throughout the 11-12 July 2023 window. We'll highlight the best tech deals and help you find a bargain.
Remember, you need to be an Amazon Prime member to take advantage of the sales!
Contents
What is Amazon Prime Day?
Around the world, Amazon holds a limited-time sale exclusively for its Prime members. During this time, products from both Amazon and third-party sellers see deep discounts rarely seen at any other time of the year. Comparatively, the Black Friday sales held in November are a similarly large-scale online event, albeit hosted by many different retailers.
To access the many sales active during Prime Day, you need to sign up as an Amazon Prime member. There's a 30-day free trial available for new users, and it costs $9.99 per month thereafter. In addition to access to exclusive sales, the membership also grants you free delivery on eligible items, access to the Prime Video streaming service, and plenty of other perks.
When does Amazon Prime Day take place?
Amazon Prime Day 2023 takes place on Tuesday 11 July starting at 00:01 AM AEST and runs until 11:59 PM AEST on Wednesday 12 July. However, Australians benefit from overseas sales too. According to the official sale announcement, we can also access Prime Day deals from Germany, Japan, the UK and the US until 5:00 PM AEST on Thursday 13 July.
An important thing to remember is that even during Amazon Prime Day, there are many limited-time deals that pop up. Some products remain discounted throughout the entire event, while others are blink-and-you'll-miss-it "Lightning deals". This latter variety often includes popular big-ticket items like video game consoles and devices from major brands. It's worth checking back regularly, as these offers usually only last for an hour or sell out in a matter of minutes.
To make the most of the sales, it's worth downloading the official Amazon Shopping app (available on iOS and Android) to your phone. From here, you can add items to your wishlist ahead of time and receive notifications when they're discounted.
Amazon Prime Day 2023 appliance deals
Get up to $940 off Bluetti power stations
Bluetti is going all out for Prime Day. Not only does the portable power station brand have deals on Amazon during the sale, but it also has a big promotion on its website now until 11:59 PM AEST on 20 July. As part of the promo, discounts of up to 36% apply, meaning you can get $940 off the big 2,000Wh capacity AC200P power station. Whether it's for camping, worksites or as a home backup option, Bluetti has plenty of energy solutions.
Bluetti website sale:
Amazon sale:
Save up to $800 on Ecovacs robot cleaning devices
We've got all the details on Ecovacs' Prime Day sales here, plus a list of what you can get below:
Grab up to 38% off Tineco vacuum cleaners and steam mops
Take up to $700 off Roborock robot vacuums
Amazon Prime Day 2023 audio deals
Nearly 50% off Bose headphones and speakers
Take nearly 60% off Huawei audio devices and wearables
Over 40% off Samsung Galaxy Buds
Amazon Prime Day 2023 computer deals
Save up to 40% on Trust computer peripherals
Amazon Prime Day 2023 gaming deals
Get $80 off Turtle Beach Stealth 700 Gen2 Max headsets
Over 50% off Roccat keyboards, mice and headsets
Save up to $230 on SteelSeries gaming peripherals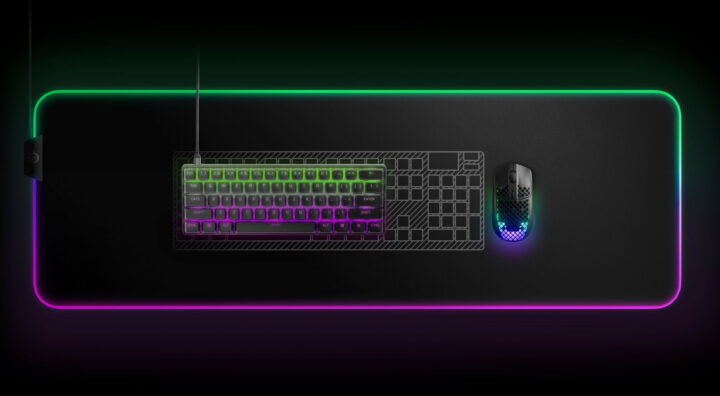 Get $120 off a Nintendo Switch, discounted games
Buy a PlayStation 5 for $699 and get $50 Amazon Promo Credit
The $50 credit also applies to buying a PlayStation VR2 as well, with the full details here.
Save up to 50% on Venom console stands and controller charging accessories
Up to $30 Trust Gaming peripherals
Amazon Prime Day 2023 mobile tech deals
Save up to 47% on Samsung Galaxy devices
There are plenty of good deals on recent Samsung Galaxy tech, including the S23+ and A54. You can check out the full range of discounted devices on Amazon, and we've included some highlights below.
Belkin takes up to 60% off chargers, power banks and mobile accessories
The full range is viewable on Amazon, with some highlights listed below.
20% off Xencelabs drawing tablets
Amazon Prime Day 2023 smart tech deals
Up to 51% off Amazon Echo, Fire TV, and Kindle devices + more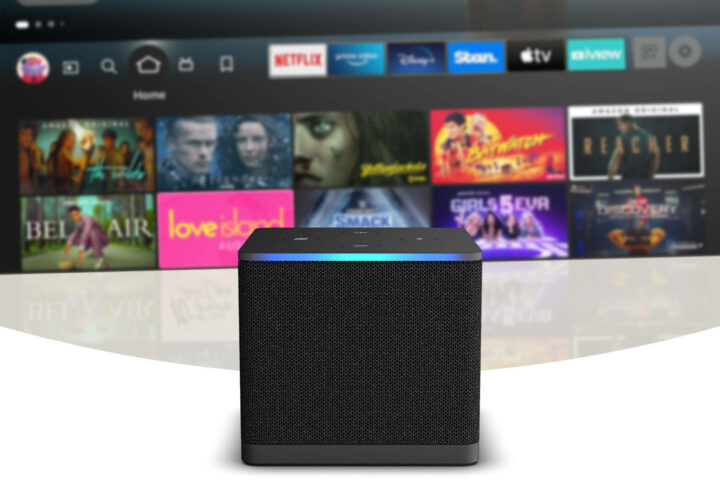 Grab select Nanoleaf smart lights for 25% off
Over 30% off Sensibo smart AC and air quality devices
---
We'll update this article as Amazon Prime Day kicks into gear. Prices are correct at the time of writing, although it's likely that stock and prices may change throughout the sale.
GadgetGuy occasionally uses affiliate links and may receive a small commission from purchased products.