The traditional desktop computer may well be dying, but its replacement — the all-in-one — is still going strong, and with Apple's latest additions, the category is now better than ever.
That's because this week, Apple has decided to one up everyone else still making the all-in-one with an upgrade of screens that improves almost every desktop the company still makes.
This week, Apple's long-running iMac is getting an upgraded screen, as the 27 inch iMac released late last year and yet only updated again this year is now only available with the Retina 5K screen, providing twice the resolution of the original's 2560×1440, pushing 5120×2880 instead, with what is essentially 5K.
Inside the computer, you'll find a few more changes, and that's because Intel is ready with its sixth-generation Core processors, also known as "Skylake".
That means you can expect some faster innards, with options for quad-core 3.2GHz Core i5 and 3.3GHz Core i7 processors, configurable all the way up to a 4GHz Core i7 chip if you need even more power, while 8GB RAM is standard and configurable up to 32GB.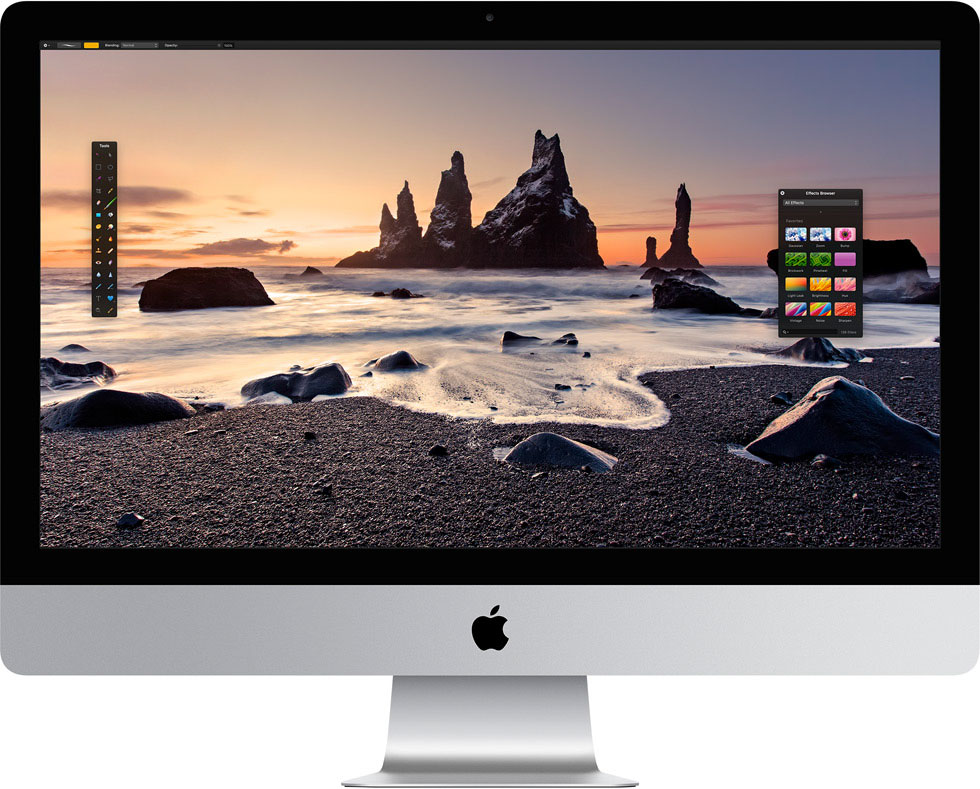 Hard drives are still provided, though Apple's combined HDD/SDD Fusion drive is also available, as is the faster solid-state drive technology by itself, and the 27 inch 5K model will even sport a new graphics chip, with either the AMD Radeon M380, M390, or M395X depending on how much you want to spec up the computer.
Little else about the machine is changing, and while Thunderbolt 3 does exist, Apple isn't including it on the iMac 27 inch with Retina, keeping the same body from the previous iMac 27 computers with four USB 3.0 ports, two Thunderbolt 2 ports, one SDXC card slot, one 3.5mm headset jack, and a Gigabit Ethernet port.
Basically, the new iMac 27 is only a Retina model, which can only be a good thing for consumers struggling to work out which they need. Prices on this one start at $2799, with the same screen now applied for all iMac 27 inch customers.
There still might be a little confusion, that said, simply because while the iMac 27 no longer has a non-Retina version, the 21.5 will have one of each.
From this point on, you now get two choices when it comes to buying a 21.5 inch iMac: with Retina or without, much like how up until today, you had that with the iMac 27.
If you opt for the older model from $1699, you'll find a fifth-generation Intel Core i5 processor clocked at 1.6GHz with a 1TB hard drive and a standard 1920×1080 Full HD display, but if you're good with spending a little more, you will get more spec and speed.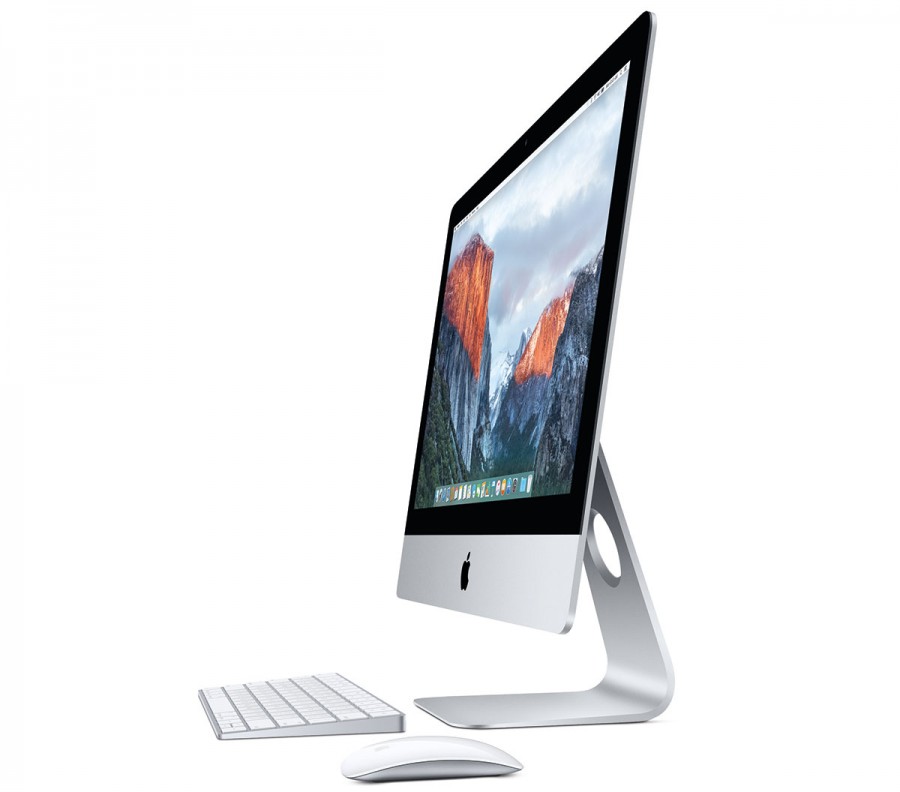 Now there's a high-end 21.5 inch display, offering up a 3.1GHz Intel Core i5 (fifth-generation), 1TB of storage, and just to make things interesting, a new Retina 4K display.
Apple's Retina 4K display is a little different from its 5K display that we saw earlier on, offering similar pixel density to what you find on the Retina 5K 27 inch iMac, albeit in a smaller size.
"These are the most stunning iMacs we've ever made," said Apple's Philip Schiller. "With our gorgeous new Retina displays, more powerful processors and graphics and all-new Magic accessories, the new iMac continues to redefine the ultimate desktop experience."
Apple's updated iMacs are available now in all Apple stores, as well as from online stores and Apple authorised retailers.