iTunes might be nearing its swansong on PC, as there are now native apps for Apple TV and Apple Music on Windows devices.
As spotted by Always-On, preview versions of Apple TV and Apple Music, plus a standalone device management app called Apple Devices, are live on the Microsoft Store. This follows the news last year that Windows 11 would receive more Apple apps like iCloud. Xbox consoles also gained native Apple services apps late last year ahead of PC support. Funnily enough, LG TVs supported Apple Music well before Microsoft got a look in.
According to the official Windows Insider Blog, the initial preview release is US-only but that hasn't stopped plenty of people across the world from accessing the apps. In Australia, when navigating to the online listing for Apple Music on Windows, attempting to install the app doesn't work on the first try. Instead, the desktop Windows Store client opens to the app's listing without an install button present. As some Reddit users have pointed out, changing your system's country to the US fixes the issue.
With some tinkering, you can install Apple Devices, Apple TV, and Apple Music on Windows via the following links and using the workaround:
Although these apps are intended for Windows 11 devices, it is possible to get them running on Windows 10. It requires you to enable Developer Mode and tweak an XML file, as explained by another Reddit user.
An alternative to Apple Music on Windows
If you don't want to tinker with workarounds or just want to wait until after the unspecified preview window concludes, there is a viable alternative. Cider is an open-source app that lets you listen to Apple Music on Windows PCs. It works seamlessly for those of us who have an iPhone but use Windows for our computing needs. I highly recommend Cider after using it extensively on my Windows 11 laptop, and much prefer it over the comparatively clunky iTunes.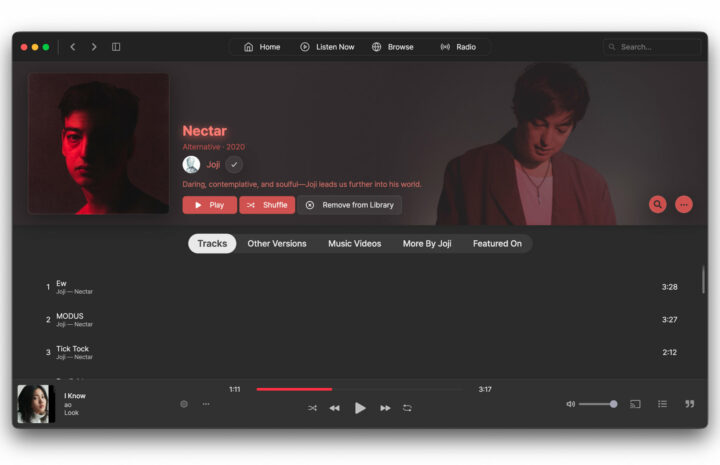 Logically, you might think a native Apple Music Windows app would replace a third-party solution. However, we don't know how long the preview window will be, so Cider still has its place. Plus, it's always good to have options even when an official app is widely available. Of course, if you want the full karaoke experience from the recently-launched Apple Music Sing feature, you'll want to use an Apple device.