The next evolution of Apple's operating system has arrived, with Mac OS X 10.8 "Mountain Lion" being rolled out around the world with an upgrade fee that's not much more than a CD.
You can buy a lot of things with twenty dollars, from a DVD or Blu-ray, a bargain bin video game, or some cheap headphones, but today you can now add an operating system to that list, with Apple's latest update to its Macintosh operating system now available in Australia for $20.99.
Technically the ninth release of Mac OS X since the first version 10.0 or "Cheetah" was released in 2001, the newest incarnation of Mac OS brings with it system wide sharing for photos, videos, and links; the ability to speak at your Mac and have it convert your spoken word to text; a notification bar built into the side; Facebook and iCloud integration; and AirPlay mirroring so you can share the screen of your Mac wirelessly to an Apple TV.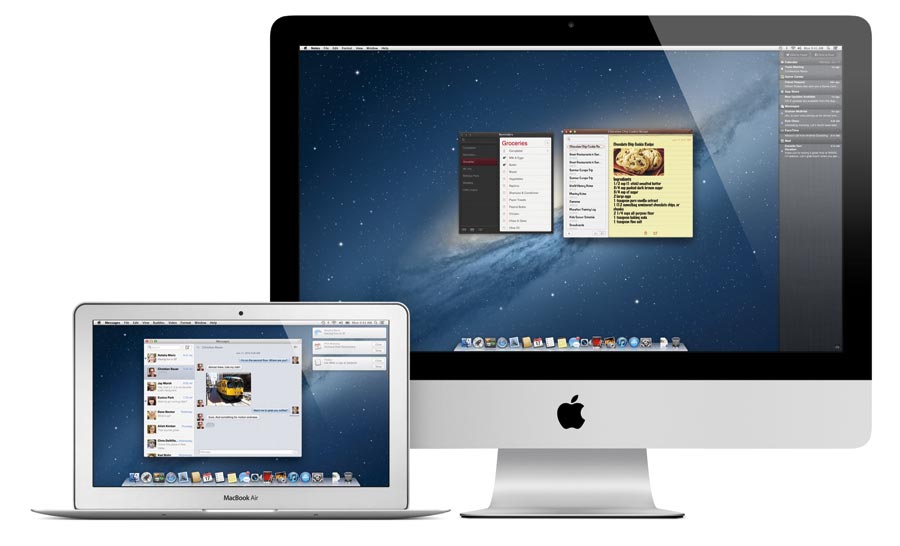 "With iCloud integration, Mountain Lion is even easier to set up, and your important information stays up to date across all your devices so you can keep editing documents, taking notes, creating reminders, and continue conversations whether you started on a Mac, iPhone or iPad," said Apple's Philip Schiller, Senior Vice President of Worldwide Marketing at Apple.
Mountain Lion is available now from the App Store, provided you have 10.6.8 or higher on your Mac, for $20.99.
We've been testing it for a few hours now and found that while there are quite a few bugs, on the whole, it's a worthy upgrade for Mac users.
Safari has taken a page out of Google's Chrome book and ditched the search box altogether, combining it with the URL bar more commonly known in other browsers as the "omni bar".
We've had mixed success with dictation, and Facebook integration is actually missing from launch, set to appear later on.
If you upgrade today, you can expect a few teething issues as the system is brand new. We found that webpages wouldn't load properly in Google's Chrome browser until we refreshed a few times, though Safari had no problems.
Random issues may pop up here and there, and you can expect some patches and updates being rolled out to apps in the coming weeks to fix any niggles that may appear, like our quibbles with Chrome.
Some Mac users may not even be able to upgrade, either.
Apple's ugly forced upgrade policy is rearing its head with this release, locking out iMacs from before 2007, MacBooks from before the end of 2008, MacBook Pro laptops from before 2007, Mac Pro computers from before 2008, and Mac Mini desktops from before 2009.
If you have a machine from beyond this, sadly, Mac OS X 10.7 is your last stop, with Apple pretty much telling you that if you want new features, you'll need to pony up the cash for a new machine.