Sponsored

BLUETTI
On sale today, the BLUETTI AC180 mobile power station debuts at $1199, making it the most cost-effective option among similar competitors, according to the company. Pricing is effective until 31 May 2023 and you can read GadgetGuy's review of the AC180 here. And in an exclusive for GadgetGuy readers, BLUETTI is offering a further $20 off the AC180 when you purchase from its online store. Just enter the discount code at the checkout to enjoy a super-special price of $1179.
Versatility and va-va voom
With enhancements all around, including a 1440W super-fast charging rate, 1800W continuous AC power, and up to 2700W lifting power, the BLUETTI AC180 is designed to meet all your power needs, whether that's as an emergency backup during sudden power outages at home or as a power supply for outdoor travels.
However, with the advanced bi-directional inverter and smaller battery pack, the new AC180 is significantly lighter and more portable than BLUETTI's most popular AC200P and AC200MAX models. The AC180 is certainly easier to carry than the AC200P, which lacks a handle, and the table below shows how it compares for other features and specifications.
| Model | AC180 | AC200MAX | AC200P |
| --- | --- | --- | --- |
| Capacity | 1152Wh | 2048Wh | 2000Wh |
| Rated Power | 1800W | 2200W | 2000W |
| Lifting Power | 2700W | – | – |
| Battery Cell | LiFePO4 | LiFePO4 | LiFePO4 |
| Max. AC Input | 1440W (By Cable) | 500W (by adapter) | 500W (by adapter) |
| Max. Solar Input | 500W | 900W | 700W |
| UPS Transfer Time | ≤20ms | ­– | – |
| Smart App Control | Yes | Yes | – |
| Price | $1199(Limited Debut Price) | $2799 | $2499 |
| Warranty | 5-Year | 2+2 Years | 2+2 Years |
Constant power on the road
The versatility makes BLUETTI AC180 an exciting release for outdoor enthusiasts. For outdoor activities like bushwalking, camping, and off-roading, the AC180 can be your mobile power source. With only a single charge, its 1152Wh of capacity is able to power your necessary devices throughout the day, and with highly efficient charging up to 1440W input, recharging the AC1800 from 0 to 80% takes only 45 minutes!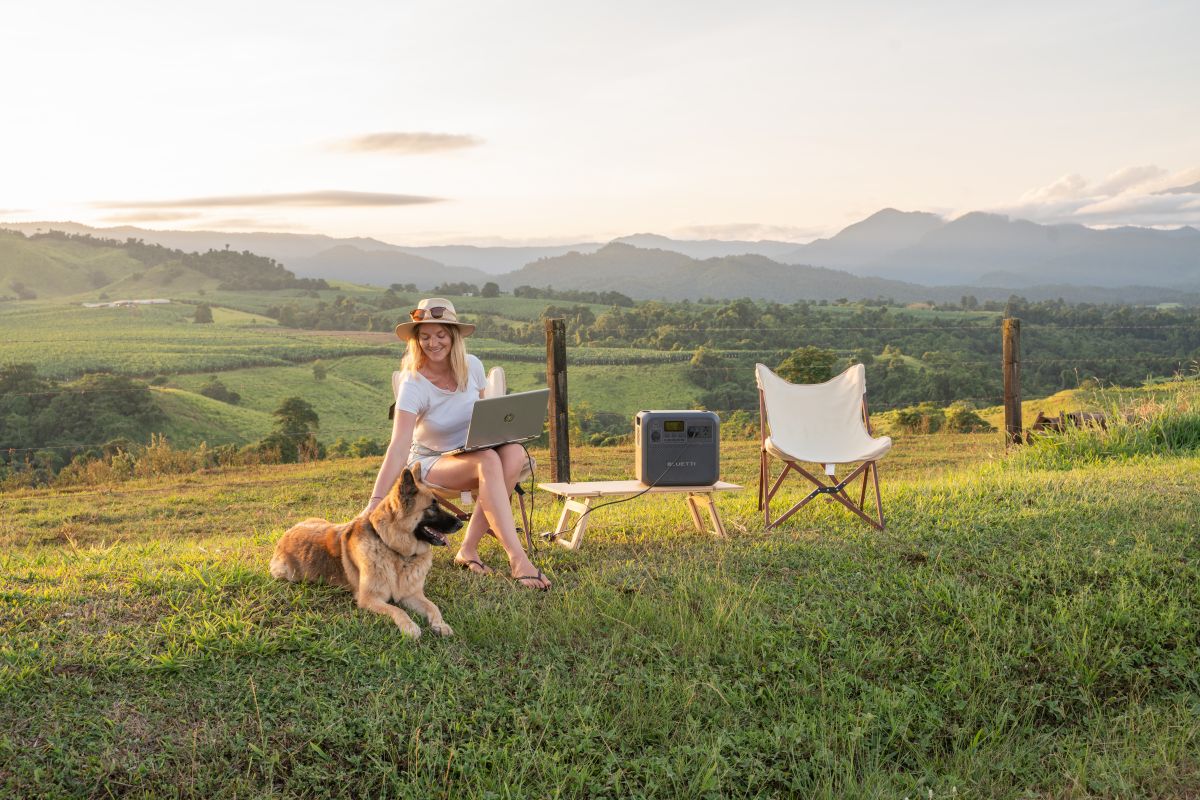 Sustainable power, from now on
The AC180 solar generator can work perfectly with solar panels such as the BLUETTI PV200 and PV350, making solar energy available whenever and wherever the sun shines. The AC180 allows a max 500W solar input, so a full charge takes about 2.8–3.3 hours in full sun, which extends happy camping hours and broadens the exploration map without worrying about power shortage.
Unleash indoor/outdoor possibilities
AC180 is equipped with a 1800W pure sine wave inverter for most essentials at home or outdoors. Furthermore, AC180 also comes with a Power Lifting Mode to deliver up to 2700W output to effortlessly run high-powered devices such as kettles, hair dryers, and mini ovens. Beyond that, the seamless UPS function enables the power to convert in the blink of an eye, which helps avoid data loss or hardware damage to the computer.
Read more BLUETTI articles on GadgetGuy
About BLUETTI
Visit BLUETTI online at https://www.bluettipower.com.au/
YouTube: https://www.youtube.com/c/bluettiofficial
Facebook: https://www.facebook.com/bluetti.au
Facebook Group: https://www.facebook.com/groups/bluettipower.au
Instagram: https://www.instagram.com/bluetti_australia/