Bose Sleepbuds II is the next-gen of buds that mask common noises that disturb sleep. This time around they are clinically proven too.
Bose Sleepbuds II is its second take on Sleepbuds. A year ago it recalled V1 due to battery issues and issued a heartfelt apology to its users. We liked the concept, they indeed mask noise, but they were not for everyone.
Bose has upped the ten sound pre-sets to over 35. Our only other issue with V1 was user comfort – wearing them all night – especially those with hay fever (itchy ear). Bose has addressed that too with new ear-tips.
GadgetGuy has not reviewed the Bose Sleepbuds II, so we provide this information for insomniacs everywhere.
Website here
Price: $379.95 with a 90-day risk-free trial
Available: 13 October
Warranty: 1-year ACL if purchased from Bose authorised dealers
Country of Manufacture: Unknown but Bose manufacturers in USA, China, Mexico, and Malaysia
Bose Corporation (Est 1964) is an American manufacturing company that predominantly sells audio equipment.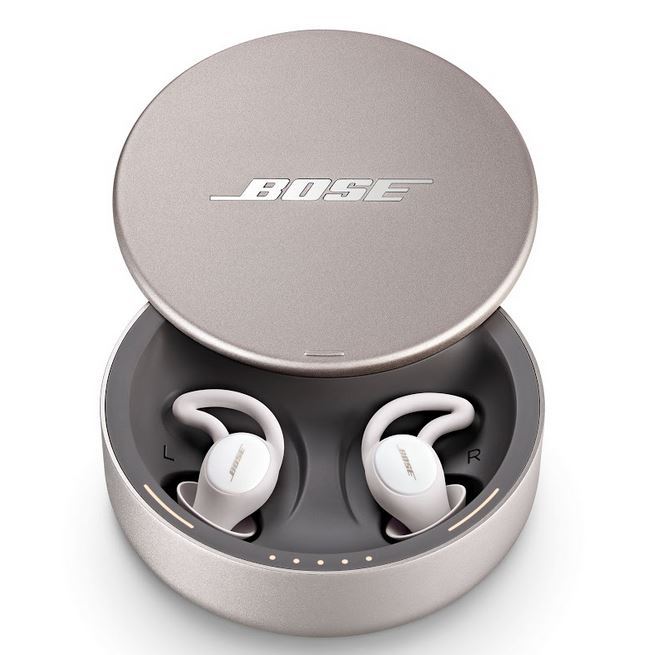 Setup
Download the Bose Sleep App for Android or iOS. Pair the buds from their USB-C charge case (charger not supplied). Select the right sized tips (small, medium, and large).
Masking noises
NOISE MASKING: Sleep sounds optimised to work all night with the noise-blocking design of Sleepbuds to cover up noises like snoring, traffic and conversation.
TRANQUILITIES: Relaxing, tonal environments designed to help you fall asleep fast and sleep through the night.
NATURESCAPES: Soothing sounds from nature and beyond transport you to comforting spaces so sleep comes easily all night long.
Battery
The buds should last up to 10 hours. The sleep case stores three charges.
Notifications
You can enable or disable phone calls, alarms etc. You can also set it to 'phone-free' where it repeats the pre-set for a set time.
Privacy
Where an app collects data beyond that required to perform the task, we will try to advise you.
From the Bose Privacy policy
Bose collects information via your account signup, e.g. Bose ID.
Name, address, telephone number and email address
Login credentials
Billing information, such as delivery address, credit or debit card number, verification number and expiry date
Purchases or other transactions with us
Customer service and maintenance interactions with us
Information you choose to attribute in connection with your devices (e.g. the name of the musical venue you upload in a Bose app and share with other users or the name you have given to your Bose product)
Demographic information such as your gender
If you choose to participate in a Bose research study related to our products and services, information provided in connection with such research
User-generated content you post in public online Bose forums (e.g. the Bose Community)
Any other information you choose to directly provide to Bose in connection with your use of the Services.
At device level it collects
Technical data, usage data and diagnostic data
From the website it collects
IP address, browser types, browser language, operating system, country from which you accessed the Services, software and hardware attributes (including device IDs), referring and exit pages and URLs, platform type, the number of clicks, files you download, domain names, landing pages, pages viewed and the order of those pages, the amount of time spent on particular pages, the terms you use in searches on our sites, the date and time you used the Services and upload or post content, error logs, and other similar information.
From Social Media, it collects (if you login via Facebook etc)
Name, gender, profile picture, your "likes" and check-ins, and your list of friends, depending on your settings on such services.
How it uses that
Bose states that in California at least it does not sell personal information. But it uses third parties to contact you by email, postal mail or phone regarding Bose and third-party products, services, surveys, research studies, promotions, special events and other subjects that we think may be of interest to you.
Risk – low but you may receive unwanted advertising
We strongly suggest that you read any privacy policy and unsubscribe from any marketing. You should also check app permissions for anything more than is necessary to provide the service. In this case, all it needs is Bluetooth location access. And take precautions in Android and iOS to limit data harvesting.