In his continuing series on Big Tech Trust US correspondent Sam Bocetta poses the question, 'Can you trust Apple?'
Apple is part of the FAANG acronym along with Facebook, Amazon, Netflix and Google.
Can you trust Apple? It comes down to how you define trust in a digital world as it is a belief system – more guidelines really.
Can you trust Apple to…
Make eye-wateringly expensive gear? Yes
Extract maximum money from hardware, software, services to fleece its sheep? Yes
Say it is a feature – not a bug and ignore the problem until a class action? Yes
Have a monopoly in the App Store? Yes
Never comment on rumour, even if it is a fact? Yes
On the other hand, do you trust Apple with your privacy, not to use your data against you or to sell it to the highest bidder? We hope to answer that.
Apple wants you to trust it
Apple launched its typical polished 'Privacy. That's iPhone' campaign at the same time as the Consumer Electronics Show in Las Vegas.
It aims to be the only tech company you can trust. Sceptics say that the 'holier than thou' stance makes Apple a colossal target as evidenced by more than 703 million websites in a "Can you trust Apple" search.
Privacy, more than any other major global issue (climate change included), is this decades most important.
Apple certainly makes the right noises
CEO Tim Cook has repeatedly stated that privacy is a "fundamental human right." It is undoubtedly an impressive statement if not a long read. Its privacy policy was updated on 31 December 2019.
Apple states it does not sell personal information, and [its] personal information will never be shared with third parties for their marketing purposes. But as you will read later, there are a few truck-sized holes in that statement.
Vice president of software technology Guy 'Bud' Tribble said to a US Congress hearing, "Ultimately, privacy is about living in a world where you can trust that your decisions about how your personal information is shared and used are being respected' – while also advising any new legislation should not place undue burdens on app developers. Ditto – the truck-sized hole applies to third-party apps and how they need to exfiltrate data to make money!
Apple also submitted a formal response (it is a PDF so check Downloads) to the Australian draft privacy bill eschewing the possibility of including a law-enforcement back door in its products. But as the Government stated its response is based more on looking safer to consumers than the practicality of responding to a legitimate government subpoena for access.
The US Senate is equally annoyed.
Lindsey Graham, Chairman of the Senate Judiciary Committee, stated, "No American should want a device that is a safe haven for criminality," citing "encrypted apps that child molesters use" as an example. He added "My recommendation to you is that you all get on with it… By this time next year, if you haven't come up with a solution that we can all live with, we will impose our will on you."
To be fair to Apple, its position is that, as CEO Tim Cook said, the company was incapable of running into the same privacy issues as Facebook, saying, "The truth is, we could make a ton of money if we monetised our customer — if our customer was our product. We've elected not to do that."
Apple Litigation – and there has been a lot, but it is mostly to protect the walled garden.
Wikipedia documents Apple's litigation (to end 2017) based on
Antitrust
Consumer Class actions (#KeyboardGate, #BatteryGate, #AntennaGate…)
Trade Practice
Defamation
Trademarks, copyright and patents
Corporate espionage and data theft
But overall, few challenge Apple's privacy, and most are symptomatic of running a trillion-dollar (by market cap) company. By far the largest slice is for Anti-trust – alleged monopolistic practices of its walled garden.
Apple and requests for data
Apple publishes a half-yearly Apple Transparency report – how many requests were made worldwide by governments for user data. The preface reads
"Apple is very seriously committed to protecting your data, and we work hard to deliver the most secure hardware, software and services available. We believe our customers have a right to understand how their personal data is managed and protected. This report provides information regarding requests Apple received from government agencies worldwide and U.S. private parties from 1 January through 30 June 2019."
Here are some reasons you may not want to trust Apple
On 28/5/19 The Wrap reported on a US$5 billion class-action lawsuit claiming Apple is "intentionally and unlawfully" selling its users' iTunes habits and other data, including their names and home addresses, to iOS app developers and other third parties to increase revenue.
The plaint was dismissed on 25/11/19. Why? Because the Plaintiffs lacked the expertise to meet a 14/11/19 deadline to explain to the court what a token is or how Apple discloses user information using such technology. Nor did they adequately show enough injury suffered through iTunes' song gifting feature. In other words, they lacked the expertise and inside knowledge of the iTunes system to make a water-tight case.
In another case, the plaintiff stated, "Apple plays hardball. It is all soft and hip on the outside, but when it comes to legal things, it plays hardball. You can win if you are prepared and have legal grounds. Based on this, you should assume it's okay to pursue your case against Apple; however, note carefully: you must be prepared."
In 2011, 27,000 South Korean Apple users sued in a US$25 million class-action lawsuit over the iPhone's 'LocationGate' function. They claimed 1 million won each, or US$930.
In August 2019, Apple was sued over claims that the Siri users violated privacy when human reviewers listened to customer recordings. Apple is accused of violating a California privacy law that prohibits the recording of people without their permission. Apple's user agreement gives the company the right to record users when they activate Siri with the "Hey Siri" command. But Siri "can be activated by nearly anything," including the sound of a zipper or a user raising an arm, according to the complaint.
Slow legal process and huge costs to take it on certainly work in Apple's favour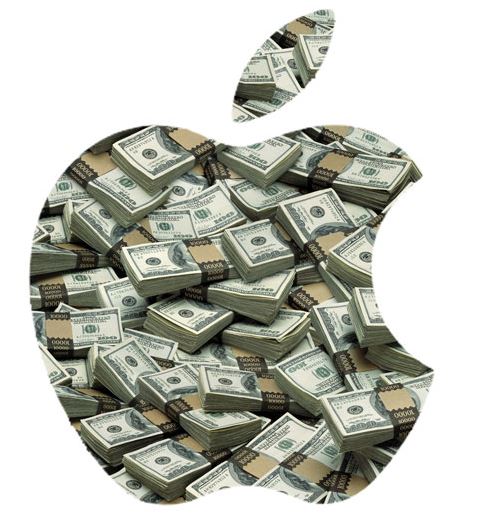 The EFF (Electronic Frontier Foundation) has called on Apple to fix a well-known iCloud security key issue. With the proper legal requests, Apple can provide ‌iCloud‌ information that includes name, address, email, mail logs with date/time stamps, photos, Safari browsing history, iMessages, and more, with full details outlined by Apple on its privacy site.
A privacy experiment by the Washington Post recently showed that 5,400 hidden app trackers guzzled data — in a single week. Its results are scary and worth reading. Apple may believe privacy is a fundamental human right, but its developers obviously don't. Over 1.5GB of personal data exfiltrated from a typical iPhone per month.
Not to mention the biggest data stealer of all-time – Facebook knows everything you do on an iPhone. Google Ad Services also get a look in.
Apple has created a new sign-in methodology for its users. It's an alternative to combat the sign-in features available from its competitors that offer convenience across the web. But that convenience comes at a price – it allows marketers and advertisers to follow their activities on the internet to create a more in-depth profile on users that could lead to nefarious use.
By default, iPhone users must agree to 18 separate location-tracking system services during the setup process, including Apple's own location-based advertisements. And its new 'off-line' finding turns every Apple user into a networked Bluetooth crowd finder.
Apple's own OS and apps may comply but what happens on your iPhone stays on your iPhone is marketing BS.
And here is the BIGGIE.
Apple is moving from its walled garden hardware as its primary source of income to services it supplies on that hardware (and now third-party hardware) in that garden. To provide those services including Apple TV+ or News+, Platinum Credit Card, Pay, Music, Arcade etc. at competitive rates it must monetise your data – or it will not be price competitive with Amazon, Google or Netflix!
Apple is also insisting that App Store apps use sign-in with Apple ID instead of Facebook or Google. Only it enables Apple to know more at the expense of using a proper log-in and password.
Apple may start by using your personal data to sell you more, but the carrot is to get more developers and merchants into its tent to sell you more so it can make a 30% commission on things you can't buy elsewhere.
US Senator Elizabeth Warren has outlined proposals to break up big technology companies. On Apple, she said: "Either it runs the [app] platform, or it plays in the store. It doesn't get to do both at the same time."
Mark my words – Apple will know more about its users (Siri, stop snooping) than any other company, and it will charge for the privilege.
And the wall around the garden will grow higher and higher until its users can't get out!
Let's finish with an article from CPO Magazine.
"For Apple, Consumer Privacy Is Just a Business Strategy". It is an explosive article that exposes Apple's financial links with Google (that gets all the search data), mandatory compliance with Russian and Chinese law to provide all data to those governments, and other 'issues'. CPO says by its actions, Apple's executives are telling us what they really think about consumer privacy. Actions, as they say, speak louder than words.
GadgetGuy's take – Apple set itself up as the personification of privacy.
Sceptics state that the latest Apple privacy marketing is just to lure people into buying iPhones.
That is a lofty position, and one slip would see it fall dramatically from grace. I think it realises that it has most to lose and nothing to gain from jeopardising that.
But while Apple may believe privacy is a fundamental human right, it is clearly not able to control what happens with the millions of third-party apps in its app store.
And that then means we need overarching, tight legislation to protect our privacy and the 'teeth' to enforce it.
FAANG have all paid lip-service to privacy knowing damned well that global legislation, let alone enforcement is decades off. Until then all operate in the wild, wild, lawless west.
So, I assess that Apple is no more private than Google or Microsoft in that it uses your information to benefit it. It just makes you feel a little more secure.
You can read more in our trust series below. There is more reference to Apple's early days in the Microsfot article.