Apple Arcade, its gaming subscription service, gets its largest ever overhaul. Timeless Classics and App Store Greats are coming to it. Apple Arcade launched in September 2019. It focuses on exclusive titles, aiming to be the Netflix of games for Apple fans. Now the subscription service is expanding its back catalogue. It is adding two new categories to give older games a new lease on life. It will add App Store mobile favourites like Fruit Ninja Classic, Monument Valley, Threes and a remaster of Cut the Rope to the subscription gaming library.
New to Apple Arcade
Timeless Classics revives a wide range of traditional games like Chess, Checkers, Backgammon, Solitaire and Mahjong. Really Bad Chess mixes things up, challenging chess pros by giving them random pieces. The game also helps novices learn chess. Not only by studying openings but also by learning how to checkmate in their first games.
Two newly-added categories come as Apple expands Originals.
Additions include the official team-based role-playing game Star Trek: Legends, along with the highly-anticipated Japanese RPG Fantasian from Final Fantasy creator Hironobu Sakaguchi.
Other new Arcade Originals highlights include NBA 2K21 Arcade Edition, World of Demons and The Oregon Trail.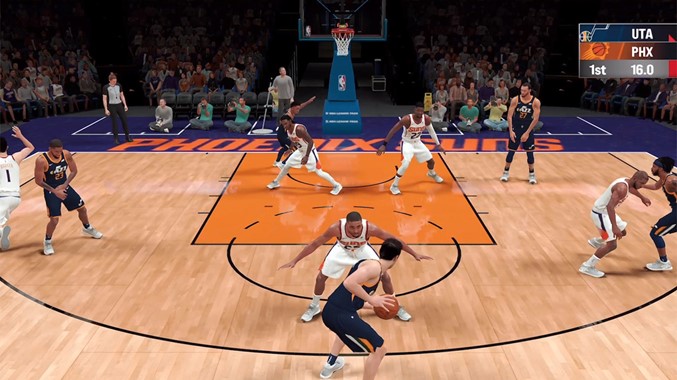 Altogether, 32 new and classic games are coming to Apple Arcade. This brings the library to more than 180 games in total, all without ads or in-app purchases. Arcade Originals can be played on the iPhone, iPad, Mac and Apple TV. Meanwhile, Timeless Classics and App Store Greats are only available on iPhone and iPad.
Apple Arcade (website here) costs $7.99 per month or $79.99 per year. It can be shared between up to six family members. The service is also available as part of Apple One's Individual, Family and Premier monthly plans. These also include Apple Music, Apple TV+, iCloud, Apple News and Apple Fitness. Android fans might look to Google Play Pass for $7.99 per month or $49.99 per year. It includes several hundred games playable on Android smartphones and tablets, as well as Android TV devices.
You can read other GadgetGuy Apple news and reviews here.