We could all do with better security on the go, and as part of Intel's push to make security more important for consumers, its McAfee security brand will now release its mobile security app for free, provided you can deal with an ad or two.
The once paid-for application offers app scans to find devious and sneaky apps, a way to lock apps so that only you see them, anti-theft measures, safer web surfing, anti-virus, and a call blocker and SMS filter, and is now making its way to the Google Play Store and Apple App Store for the grand price of free.
That is to say that McAfee is now pushing its Mobile Security app for free, though it will come with ads running.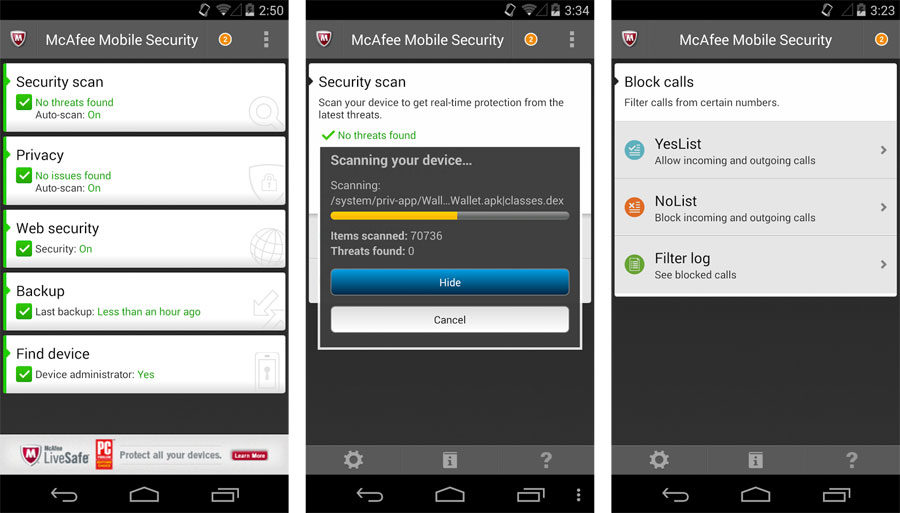 An ad-free version will also be made available, which McAfee calls the "premium edition," selling it for $30 and bundling in support for easy backups.
Outside of those two features though, McAfee's people tell us the products are pretty much spot on, and help the company and Intel — which owns McAfee — bring security to more people.
"The announcement of the free version of McAfee Mobile Security today highlights McAfee's continued commitment to keeping consumers safe, and is an important step forward in Intel's long term plan to integrate security into the consumer experience," said Michael Sentonas, Global Chief Technology Office for Security Connected at McAfee.
"With free access to mobile security, Australians can embrace mobile technology without the fear of threats to their privacy or security."
Those of you with Intel based products running Android — and there aren't many of you, with only a handful of Samsung and Asus devices released locally running Intel chips — will have a slightly better security experience than everyone else, as the software even unlocks security features only available to Intel products, similar to what the Windows-based McAfee security solutions do with regards to recent Intel Core processors.
Pretty much anyone else, though, can try the software out, with the free McAfee Mobile Security available now for iOS and Android devices.