Motorola has released three new g6 series smartphones – the g6 Play (entry-level), g6 (mainstream) and the g6 Plus (upper-level). These replace its popular g5 series.
Motorola is now firmly bedded in as a Lenovo company. It has taken a while to regain its mojo since its acquisition by Lenovo from former owner Google in October 2014. It has been a difficult adjustment period where Motorola lost significant ground while waiting for the Lenovo synergies to kick in.
GadgetGuy caught up with Motorola's guru Danny Adamopoulos recently where he admitted brand had been marking time under Lenovo, but it was well into its revival. "The g6 series is our first all Lenovo designed and produced range. It is excellent tech for the value," he said.
That aside Lenovo's strategy is simple. All Lenovo smartphones will come under Motorola's purview. It will make a vast range to meet most niche markets. And it will not be a slave to 'fashion' releasing phones when it is ready instead of pumping them out on a six-month cycle. The iconic bat-wing logo phones will carry on the Motorola tradition. Just as Lenovo carries on the IBM ThinkPad tradition.
We think that is good. Back to the Motorola of old!
The Motorola range
Moto Z-series is the flagship and takes Moto Mods. These are add-on devices that expand the phone capabilities. The new Moto Z3 is available now in other markets (and will make its way to Australia soon). It will have all the top-end bells and whistles. In the meantime, we have the Moto Z2 Play introduced in October 2017, now at $499.
Moto X-series is an upper-mid-range with an IP68 rating, dual rear cameras etc. The Moto X4 is currently at $399.
Moto G-series is its mid-range, best-selling franchise. The new g6 family (Play, Standard and Plus) are doing well. These have 18:9 Max Vision display, 5.7 – 5.9-inch displays; good cameras; dual-sim with separate SD card slots; and are priced at $329, $399 and $499 respectively. You will find these at The Good Guys, Officeworks and other retailers.
Moto E-series is the value tiered products. The Moto E5 has a 5.7-inch screen, 13MP rear camera and more for $229. You will find this and the Moto E4 at Australia Post, Coles and Officeworks.
Moto C is the entry-level product and mainly sits as a hang-sell in grocery channels at $129. It is the one using a MediaTek processor.
Review – Motorola g6 series
Rather than present a separate review on each phone here is a combination review. Each phone has strengths (and very few weaknesses). But we think price sensitivity first, and needs, second, will likely drive purchase decisions.
In Motorola parlance Play is the entry level, the standard g6 sits in the middle, and the Plus is at the top. It is good, better, best.
We issue the standard warning that you must buy the genuine Model with Australian firmware as it works on all Australian Carrier LTE bands.
Specifications
We have changed our 'monolithic' specifications table to place relevant comments and tests after each segment. In this review the first column is always g6 Play, then g6 and then g6 Plus.
The first impression
Play follows different design lines to the others. It has a capacitive fingerprint reader on the back, single camera etc. Its 4,000mAh battery is the USP (unique selling proposition). Price compromises include a 720p screen, Wi-Fi N single band, micro-USB, no NFC, polymer glass (an acrylic alternative) and slightly thicker frame. It is just a little too different from its bigger brothers. Perhaps a brother by a different mother!
g6 and Plus look almost identical. Apart from the different screen size and processor/ram they are twins. The capacitive fingerprint sensor and Motorola name (not the famed batwing logo) adorn the front.
However, we have higher expectations of the Plus with its Qualcomm 630 processor, more ram/storage, slightly brighter camera, and more post-processing power
All three are Deep Indigo colour which means black with the slightest hint of Indigo. Indigo is the colour made up of three-parts blue and one-part violet. To me, they look black except in sunlight.
All have slightly curved backs, and a round watch face styled camera bump. And all are uber slippery and fingerprint magnets.
Screen
5.7", 1440 x 720
282ppi, 18:9
IPS, toughened glass
75.2% S-T-B-R
5.7", 2160 x 1080
424ppi, 18:9
IPS, Gorilla Glass 3
75.4% S-T-B-R
5.9" 2160 x 1080
409ppi, 18:9
IPS, Gorilla Glass 3
74.4% S-T-B-R
Motorola calls this Max Vision. That means an 18:9 (or 2:1) display. All have
Moto Display (motion sensitive notification display)
Night display (reduced blue light)
Attentive display (stays on while you watch)
Warm, neutral, and cool colour temperature and within that a standard and a vibrant setting
g6 Play is 720p. It has 475 nits brightness and 1400:1 contrast. Colours are accurate. When set to auto brightness we saw nits increase considerably to nearly 600. Daylight readability is very good for an IPS screen. Far better than you could expect at this price.
g6 is 1080p. It has 460 nits brightness and 1000:1 contrast. Colour is accurate. Daylight readability is not as great as evidenced by the contrast ratio.
G6 Plus is 1080p. It has over 750 nits making it one of the brightest IPS screens around. But slightly deep grey blacks bring the contrast ratio down to 1,400:1. It has excellent daylight readability.
All three screens benefit from Moto's attention to detail and software adjustments. All are all more than acceptable for the price.
Performance
Qualcomm 430 28nm
Adreno 505
3GB LPDDR3
32GB (25GB free)
micro-SD to 256GB
Qualcomm 450 14nm
Adreno 506
Same as g6 Play
Qualcomm 630 14nm
Adreno 508
4GB LDDDR4
64GB (50GB free)
The Play uses a 28nm Qualcomm 430 which is a 'volume' chip. It is nowhere near as power efficient as the 450 or 630 and its bigger battery is a testament to that. Interestingly it supports the Qualcomm X6 modem. Wi-Fi AC and BT 4.1 – but Motorola has shaved money off by using other lower specified components, e.g. Wi-Fi N single band etc.
The g6 uses a 14nm 450 chip which is about 25/100% more powerful than the 430 in single/multicore performance. Where it falls is in lower screen performance – nearly half the speed of the Play because it is driving 100% more pixels.
The g6 Plus uses 14nm 630 chip and has more, faster RAM and storage. It uses the same chip as the Nokia 6 (2018) and provided almost identical performance.
In the AnTuTu V6 test the g6 Play gets 46,267, g6 gets 59,454, and the g6 Plus gets 71,635.
All three can use the microSD card as internal storage and for apps if you enable it under the hidden developer options.
Comms
Wi-Fi N 2.4GHz
Bluetooth 4.2
No NFC
GPS
Wi-Fi N dual band, Wi-Di
Bluetooth 4.3
NFC
GPS
Wi-Fi AC dual band, Wi-Di
Bluetooth 5.0
NFC
GPS
Play was very slow in Wi-Fi tests barely rating 40Mbps two meters from our reference D-Link AC5300 router. However being 2.4GHz it did manage well in distance tests to 30 metres still managing to hold a 5Mbps signal. For web use over Wi-Fi, it is fine. If you transfer large files across Wi-Fi, this is not the best.
g6 is still Wi-Fi N but at least dual band. It got between 150-180Mbps at two metres from the router.
G6 Plus is Wi-Fi AC dual band. It got the maximum 867Mbps at two metres from the router. At six metres it was 433Mbps. Very good. Bluetooth 5.0 has aptX.
Sound
3.5mm combo audio jack
Front-firing earpiece speaker
Dolby Audio
Two mics (one for noise cancelling)
FM Radio
Same plus three mics
Same
All three have on one earpiece speaker designed for clear speech rather than music. It has a limited frequency response of 120kHz to 10,000kHz meaning no bass.
Play has a 75dB ringer. At 60dB it is loud enough for traditional 'phone to ear' calls, but it is not a good hands-free or music device with harsh sibilant sounds at over 80% volume.
The g6 had an 80dB ringer, 80dB voice and 75dB music – this is excellent volume. External Bluetooth and amplifier tests were excellent with full, flat frequency response.
The g6 Plus had an 85dB ringer, 80dB voice and 75db music – all excellent as was the g6. It performed the same as the g6 in all respects.
Dolby Audio has preset for movies, music, games, and voice, and two custom settings. The Intelligent Equalizer will adapt to the content, and you can bias it in three different ways, plus you can change a 10-band EQ.
It may be useful for headphones and external amplifiers. Although that is debatable if you want a clean feed and the external device makes the changes.
The g6 and Plus have three mics that do a far better job in noise cancelling and video recording. Both were better at hands-free.
Other
Fingerprint sensor on the rear
Fingerprint sensor on the front
Acts as a 'cursor.'
Face Unlock
Same as g6
The Play fingerprint reader is on the back. Accurate and fast.
Th g6 and Plus sensor was almost as fast and had the added advantage of acting as a kind of cursor. Face unlock worked in decent light but was slower than expected and occasionally unreliable. It does not work in low light.
Battery
4,000mAh
92-hour endurance rating
Micro-USB 2.0
Motorola TurboPower 3.0 15W
5V/3A, 9V/1.6A, 12V/1.2
3,000mAh
64-hour endurance rating
USB-C 1.0
Qualcomm Quick Charge 3.0
0-43% charge in 43 minutes
Full charge in 2 hours
3,200mAh
70-hour endurance rating
USB-C 1.0
Quick Charge 4.0 compatible
Full charge under 2 hours
All three have a Qualcomm Quick Charge 3 charger supplied that makes recharges faster.
Play has a large 4,000 mAh battery. We used it in heavy tests for 12-hours, and it had 45% left after intensive use. While the charger can deliver 15W we found recharging was slower taking closer to three hours for a full charge. We also charged it on a 5V/1A charger, and it took over six hours.
That is slow compared to the g6 and g6 Plus with USB-C.
g6 has a 3,000 mAh battery. In intensive use for 12-hours, it was exhausted. Over the next two days of normal use, it gave 20 hours between charges.
G6 Plus has a 3,200mAh and a more energy efficient chip. After 12-hours we had 35% left. Over the next two days of normal use, it gave 24 hours between charges.
These figures are better than average for most mass-market devices.
4G/LTE
LTE Cat 4 (150/50Mbps)
Bands 1, 3, 5, 7, 8, 18, 19, 26, 28, 38, 40, 41
Dual Sim (one 3G/4G)
Dedicated micro-SD slot
LTE Cat 6 (300/50Mbps)
Bands: Same
LET Cat 6 (300/50Mbps)
Bands – same plus 2
All three support 'world modem' standards and every Australian LTE band. With the caveat that these are Australian models certified for all Australian networks. If you buy from a grey/parallel importer, you will only have full Optus support.
We tested these with four bars strength and received about 75% of the theoretical maximum speeds. That is good.
Operating system
Android 8.0
Google Assistant
Same
Same
Motorola has adopted an almost pure Android with a light UI. It needs the UI to provide fingerprint, face unlocking, gesture control, camera app, and Moto Actions.
Moto Actions are a great way to use the device and include: quick screenshot; chop twice for flashlight; twist for quick capture; swipe to shrink screen; pick up to stop ringing; flip for do not disturb; and more.
It promises timely operating system and security updates for at least two years. On that basis alone it is well ahead of the pack and worth consideration.
Google assistant on the Play only worked at arm's length. The g6 and Plus worked up to three metres away.
Build etc
IP: 'splash resistant.'
154.4 x 72.2 x 9 mm x 175g
Polymer glass (acrylic alternative)
Deep Indigo, Fine Gold
P2i water-repellent coating
154.5 x 72.4 x 8.3 mm x 167g
Plastic metalised frame
3D glass back
Deep Indigo
P2i Water-repellent coating
161 x 75.5 x 8.0mm x 167g
Same
3D glass back
Deep Indigo
Play is splash resistant – that means a few drops of rain won't kill it. But in no way is that an IP rating so keep it out of the weather. Play uses a total polymer glass, read acrylic, that attaches to a plastic frame. It looks good but lacks the strength of aluminium and Gorilla Glass. Use the clear plastic bumper cover provided.
G6 and Plus have P2i splash water protection so light rain cannot harm them. These also have a plastic frame and use Gorilla Glass 3 front and back. That offers reasonable scratch resistance but not drop resistance. Beware of drops off the desk onto a hard floor. Again use the plastic bumper.
What's missing
No front notification LED
NFC
No front notification LED
No front notification LED
Apart from my pet hate of no notification LED and NFC on the Play you get everything and more that you could expect from a mass market phone.
Camera
Rear: 13MP, f/2.0, 1.12μm
PDAF, HDR, LED Flash, No OIS
1080p@30fps EIS video
No AI
Rear 1: 12MP, f/1.8, 76°, 1.25μm
PDAF, HDR, LED flash, No OIS
Some AI functionality
Rear 1: 12MP, f/1.7, 78°, 1.4μm
Dual Pixel PDAF, HDR, Dual LED, No OIS, Some AI functionality4K@30fps/52Mbps/128kbps
1080@30fps/17Mbps/128kbps, EIS
Rear 2: N/A
Rear 2: 5MP, f/2.2, 79°, 1.12μm
Same
Front: 8MP, f/2.2, 80°, 1.12μm
LED flash, fixed focus
1080p@30fps
Front: 16MP, f/2.2. 80°, 1.0μm
LED Flash. Fixed focus
1080@30fps
Same
All three take good pictures in daylight. As expected it was the good/better/best scenario.
Play is a simple 13MP, f/2.0, small pixel camera. In good light, it takes good photos with average colour accuracy and detail. Exposure times increase in office light (we ended up turning HDR off) but too prone to camera shake (no OIS). In low light – forget it. Blurry and lacking colour or detail.
g6 took good to excellent outdoors pictures, and the extra lens helps for bokeh and detail. But something is amiss. Shutter speeds are slower than expected leading to the potential for blurry pictures. We suspect it is the Qualcomm 450 processor and HDR. Otherwise, the colours and details are good.
G6 Plus has dual-pixel autofocus (stacking) and a brighter f/1.7 aperture. Good detail and accurate colour. It was the best by far at low light capturing good detail and colours with moderate noise levels.
Daylight, outdoors
Indoors Office Light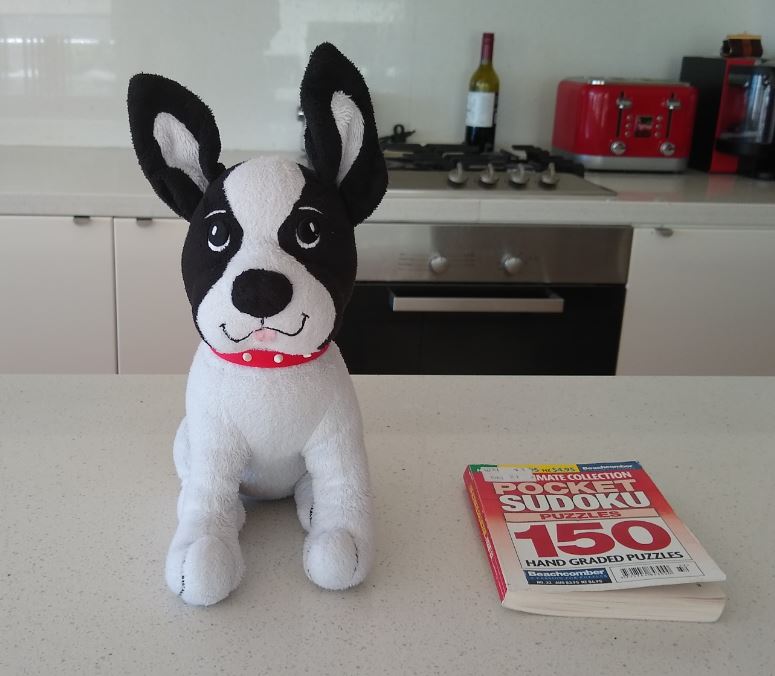 Low light
Selfie
All three have an LED fill flash that is good but will highlight any facial anomalies.
Play's fixed focus lens is prone to blurry results if you don't hold still. It has good colour and detail. Beauty mode works via a slider.
g6 has a 16MP fixed focus lens capturing loads of detail.
g6 Plus uses the same camera as the g6.
Panorama
Play was very slow in post-processing. Colours were dull.
g6 was good, aided by a faster processor. Images were sharp and even.
g6 Plus was not so good in this more lacking details and low pixel height at 1800.
Video
Play is 1080p@30fps with EIS. Good daylight colour and detail but forget it in low light.
g6 is 1080p@60/30. EIS works very well at 30fps, and the images are sharp, and the colour is accurate.
g6 Plus will do 4k@20fps, but without EIS this is tripod only territory. 1080@30fps with EIS was great with accurate colours and details.
GadgetGuy's take – three very different Motorola g6 series phones in the mass market
The Motorola g6 series covers the mass-market price bracket. All are good performers. They will meet or exceed your needs and expectations for this category.
The Play with its single camera and big battery focuses on value. It succeeds and would be my pick for the money. The g6 sits in the middle, perhaps under the long shadow of its bigger brother. While a good allrounder the extra $100 for the Plus gives better bang for the buck.
The g6 Plus, however, is in a maelstrom of competing brands that all want to own the $499 price bracket. There it holds its own if you give points for Motorola heritage, but there are a lot of seriously good phones there. Including some 2016-17 flagships with Qualcomm 8XX processors.
Pro
Great battery life
Good 720p screen
Dual SIM (3G/4G)
Dedicated micro-SD slot can for use as internal storage
Camera for good light shots only
Motorola TurboPower quick charge
3.5mm audio jack and USB-C audio

Average battery life
Average 1080p screen
Dual SIM (3G/4G)
Dedicated micro-SD slot can for use as internal storage
More flexible camera for good and office light shots
Qualcomm Quick charge 3.0
3.5mm audio jack and USB-C audio

Good battery life
Brilliant 1080p screen
Dual SIM (3G/4G)
Dedicated micro-SD slot can for use as internal storage
Even better camera and post-processing power
Qualcomm Quick charge 4.0
3.5mm audio jack and USB-C audio
Con
The camera is poor for office and low-light shots and lacks OIS
 Unsure of drop ability of polymer glass
Poor speaker
No notification LED
 Slippery
No formal IP rating

 

Below average battery life
No OIS but EIS for 1080 video
The display is not as bright as we like
No notification LED
Slippery
P2i is not an IP rating

 
 
 
No notification LED
Slippery
P2i is not an IP rating
Rating
Overall 3.7/5
Features: 3/5
Value: 5/5
Performance: 3/5
Ease of use: 4/5
Design: 3.5/5

Overall: 3.8/5
Features: 3.5/5
Value: 4/5
Performance: 3.5/5
Ease of use:  4/5
Design: 4/5

Overall: 3.9/5
Features: 4/5
Value: 3/5
Performance: 4.5/5
Ease of use: 4/5
Design: 4/5
Price
We don't comment on price, rather value.
The Play is well priced, has a big battery and an adequate camera. This is the one to buy.
The g6 sits in the middle, and it offers little more over the Play except to get a better camera.
The g6 Plus is the best, but it's a huge $170/100 jump over the Play and g6. That particular segment is full of great value alternatives from Huawei, Sony, Samsung, OPPO, Nokia. Yes, the Plus does compete well there, but it does not scream, "Buy me!"
g6 series, g6 series, g6 series, g6 series, g6 series, g6 series, g6 series, g6 series, g6 series, g6 series,