I am a geek, so qualified to comment on what geeks like in 2019. Here we cover TV, soundbars, home appliances (cooking, cleaning, robots), air treatment, smarthome, #Stop-the-energy-rip-off and powerful gadgets.
Every time I meet someone new, they invariably ask what is exciting in tech. Well here is what excited me – and by inference what geeks like in 2019.
Apart from what geeks like in 2019, you can read
GadgetGuy did 256 reviews this year – let's see what geeks like in 2019.
Best TV
If you have the money then OLED – almost any OLED, even last year's models – will give you the best colours, deepest inky blacks and a viewing experience par excellence. One small caveat – OLED works best in rooms where you have decent light control as they are not quite as bright as LED/LCD
You may notice we show the price as $XXX/YYY – the first is the recommended and the second is a typical street price.
The LG OLED 65C9 ($5589/3399) uses the same panel processor as the W9 (Wall only mount – $9399/7995) and E9 ($6529/4290) series which means identical vision performance. The key difference is a 40W/4 speaker versus a 60W/6 or 8 speakers. As you are going to match this with a decent Dolby Atmos soundbar that is not important. These are Google Assistant and Alexa capable as well.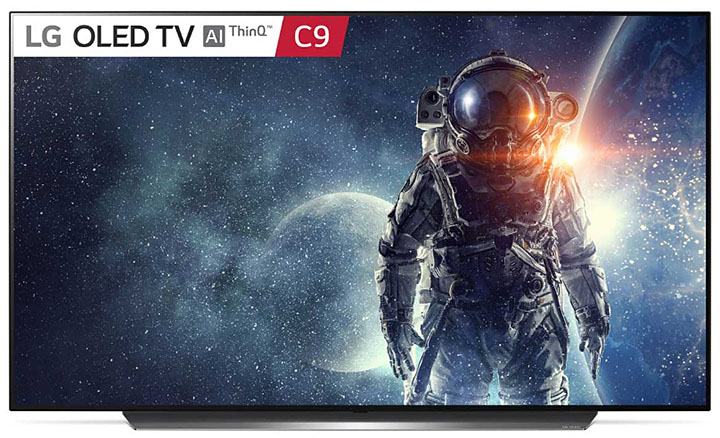 We recommend the LG SL10YG 570W 5.1.2 Dolby Atmos soundbar ($1699/1498) with the addition of the 140W SPK8-S two rear speaker kit ($199/$160) for 5.1.4 sound.
The runner-up and by no means inferior is the Sony OLED A9G Master (4995/4890 – recent price drop). It is best married to a Sony HT-Z9RF 5.1.2 (7.1.2 decoding) at $1144.
Soundbars
There is only one to covet this year – it is the Sennheiser Ambeo 5.1.4 that at $3999 is the best money can buy. It not only has Dolby Atmos but a variety of Sennheiser Ambeo 3D technologies that means you don't need rear speakers or a separate sub-woofer. Drop into Sennheiser's flagship Sydney store and I guarantee you will walk out with a lighter wallet.
Honourable mention goes to JBL's Link Bar that adds Android TV to any TV or monitor. It is not quite perfect but it does provide excellent 2.0 (optional subwoofer) sound for the right user. The soundbar is $599/499 and the woofer is $399/250. Otherwise, if you are after a 2.0/1 soundbar, there are heaps to choose from.
Home Appliances – cooking
Two stood out this year for performance above and beyond the competitors.
The Panasonic NN-CD58JS convection microwave 27L ($549/489) simply cooked better. We only test convection combos, and this was bests for pasty browning, baking and grilling – almost at gas oven standard and even quicker. We will be reviewing the larger 34L NN-CD97KS soon.
But the find of the year is something I never even knew I needed and now use it daily. The Ninja Foodi Grill is $469/299 Christmas special at the Good Guys. This is a grill, roaster, baker, air-fryer and dehydrator all in a relatively portable desktop unit. It is perfect for singles and couples, does amazing roast meats and veggies (no more Webber), air fries chips (no oil), and so much more. We keep discovering ways to use it to replace a double grill, over and Webber.
Household Appliances – cleaning
The best overall stick vacuum is the LG A9Master. It matches the Dyson V11 for performance and cleaning but, depending on the kit you buy has more attachments, and must-have, dual slip-in rechargeable batteries. LG's webpage is here with the A9 kits ranging from $799 to $1499 but you should be able to find street prices 20-30% less.
I really want the best of both – Dyson's intelligence (and it is quite impressive) and LG's staying power. But for a typical three-bed-home, the LG's extra battery allows total cleaning without waiting a few hours for the Dyson to recharge.
The LG also has a mop attachment that I sadly miss. Mopping is tedious and slow without this. If you own an A9, you can get the mop attachment for $359 here
Home appliances – robot cleaning
Robot cleaning vacuums and mops are not perfect but getting closer. Our best advice is that you read our reviews and understand the limitations before you buy.
Our pick is LG R9 Master that is the only one so far to pass almost all our tests. Its fast, powerful, negotiates high doorsills, good on long carpet and cleans to a map it creates. Downsides – none really but at 1899 but shop around, and you may find it online for a lot less or even find a factory second it's a lot of money. And you still need a good stick vac to do edges, stairs etc.
iRobots Roomba i7 also rated highly. Its mapping is even more impressive, but it failed long carpet tests and 20mm doorsill heights. At $1499/1299 for the i7 and $1899/1698 for the clean combo base (that auto empties the i7), it is not cheap but in the right home, it could be fabulous.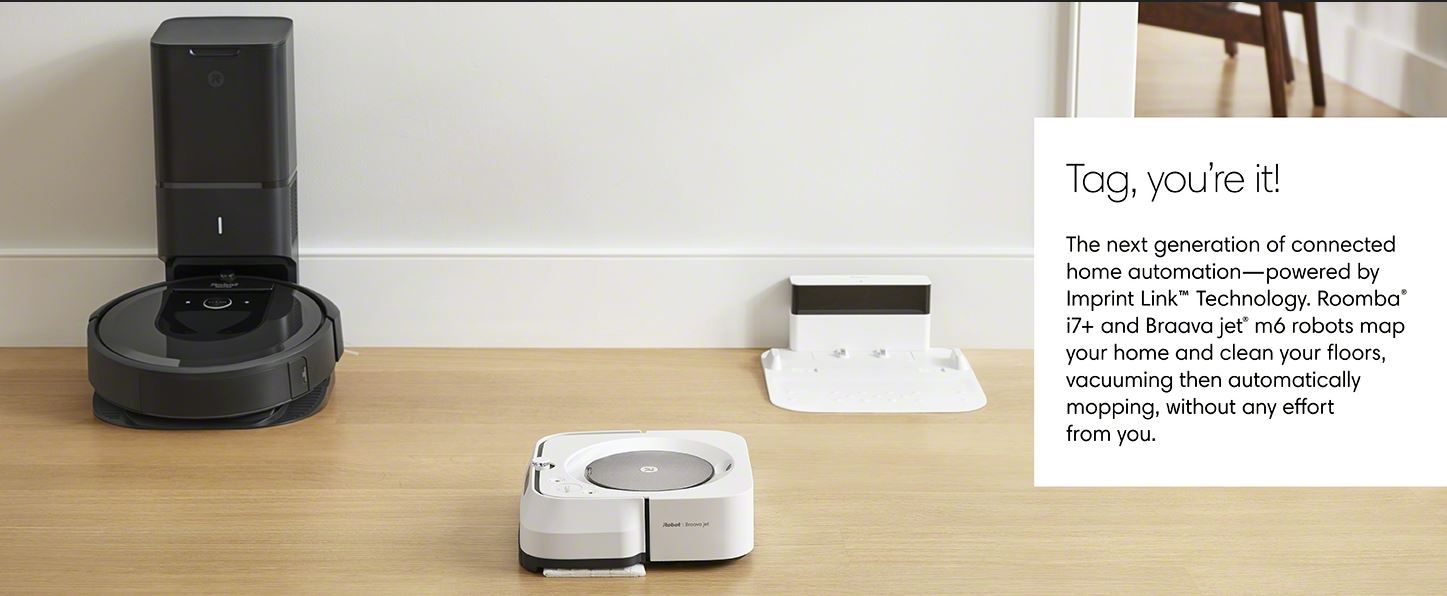 The iRobot Braava Jet 240 mopping robot ($479/399) was great, but ongoing costs of Braava cleaning solution and mopping pads marked it down a little. It also only gave a light mop – following up after with a traditional hand mop reveals a lot more dirt to remove. Again in the right home – fabulous.
In handhelds, the Shark ION was perfect delivering everything you could want from a 'dustbuster' style device, albeit $249/199.
Air Purifiers
All I can say is I am a believer, and my copious consumption of antihistamines has reduced. It is fabulous to breathe clean air.
We wrote a summary of air purifiers here. All I can say is get some soon!
Smarthome
Smarthome has become our most popular category (up from number 10 last year). People are diving in and buying smart speakers (our round-up on Google, Alexa and Siri is here).
But we wanted to separately mention some smart devices that you can effortlessly add to your smart speaker.
Security: Arlo Ultra Home system for a bullet-proof, reliable setup that uses separate hub/s to keep camera traffic off home Wi-Fi.
Lights: We very much like the Philips Hue range and its separate hub (or hubs for better coverage) we also like the Aussie invented LIFX Wi-Fi lights, Brilliant Lighting BrilliantSmart, and the Laser Connect range. These all install flawlessly into Google Assistant so you can select things like festoon lights from one, light bulbs from another, light strips, task lights and more.
Special mention to Dyson LightCycle that has revolutionised my work habits with its motion-sensitive, time of day/place in the world work light.
Stop the Energy Rip-off
Last Xmas I received a $1K+ quarterly bill for electricity usage. OK, I can blame the wife (hope she does not read this) but it prompted me to start a #Stop the energy rip-off campaign that at last count had helped over a quarter of a million readers keen to save money.
It started with the installation of an Emberpulse to monitor energy usage, replacing all halogen lights with LEDs, changing energy providers and adding voice-activated task lights.
The result is that quarterly charges (even with extensive use of A/C) are more like $600 and we are so much more aware of energy conservation. If you want to save several hundred dollars a year look at our campaign.
Gadgets – Power
Choetech 24W portable USB solar panel produces 5V/4A regulated (20W) 2 x 5V/2.4A unregulated (24W) via a nifty foldout solar panel that can clip to a backpack or just about anywhere.
On the subject of power, the ALOGIC 2700mAh power bank and Qi charge plate has masses of power to charge a Macbook, iPad, smartphone etc. It is ideal when married with the Choetch solar panel to store energy.
We were also thoroughly impressed with the Uniden UPP 1000 waterproof jump start kit that will jump-start up to a 5.7L diesel engine. But there is more. It can be charged by the Choetech solar panel, acts as a 1000mAH (37Wh) battery bank and has USB-C PD ports, USB-A, a flashlight etc.
Moshi ProGeo USB-C 65W is a 240V USB-C PD charger that is perfect for charging power banks and laptops/MacBooks (even if they use 100W – just slower).
And for the geek who has it all, I bet they don't have an HPM 4port 240V USB-C and USB-A – USB-C!
The Ledlenser MH11 LED headlamp took Thomas Bartlett's fancy, especially for reading vinyl record labels in the dark!
But my absolute favourite of all time – I use it every night to scorch the wildlife's retinas – it the Thor Q8 5000 lumens torch. The review is from May 2018 and its on Amazon – rechargeable batteries extra.