GadgetGuy regularly warns readers about understanding what app permissions to allow and to be careful with personal data online. It seems Amazon Assistant spies on you and has well and truly failed the privacy 'pub test'. Note this article relates to US, CA, UK, FR, ES, DE, IT, JP, IN and CN, but it could happen here.
The latest news is that Amazon offered its US Prime Members (yet another Amazon loyalty program to gain more data and draw you in) US$10 to install Amazon Assistant. Amazon says it helps you discover Amazon products and compare prices as you shop across the web as well as a tool to streamline Amazon purchases.
This article is in parts, and you need to read all if you have installed Amazon Virus Assistant.
What Amazon does
What Amazon does not explicitly say about Amazon Assistant
Other Amazon tracking
GadgetGuy's take – pub test fail
How to remove Amazon Assistant – it's not easy
What Amazon does
First, Amazon is a giant online 'retailer' and pretty well everything it does, including Amazon Alexa, Amazon Prime, and now Amazon Assistant focuses on drawing you further down the Amazon rabbit hole.
You need to be doubly careful of the pedigree, business model and motives of any app developer. Especially if it comes from big business, social media, government or apparently unrelated entities. Remember if the product is free, the product is you.
Second, Amazon's e-commerce raison d'être uses some of the most sophisticated AI, machine learning and tech on this planet (AWS). That tech builds a personal profile (euphemistically called your Amazon Account) that knows more about you than your mum. That profile drives advertising for things you do not realise you need.
Third, it is one of the larger advertising fulfilment agencies (like Facebook and sells advertising to third parties) and promises laser-like focus using your personal data.
Matt Keiser, CEO of LiveIntent, explains, "Amazon's approach is in all the hot-button issues for marketers, including closed-loop attribution, lifetime value and customer experience. It benefits from unfettered access to the underlying data and mirrors the Amazon ethos: a better experience for consumers while passing the efficiency and performance through to advertisers."
You can read more later about what Amazon owns and therefore pushes to its users.
What Amazon does not explicitly say about Amazon Assistant
It does not explicitly say is that it is a plug-in browser extension or mobile app with incredibly wide-ranging tracking powers.
It has a separate privacy policy buried in the website – here is the gist.
Information We Collect Automatically.
Amazon Assistant automatically collects information about websites you view where we may have relevant product or service recommendations when you are not interacting with Amazon Assistant. We do not connect this information to your Amazon account, except when you interact with Amazon Assistant as described in "Information We Collect When You Interact with Amazon Assistant" below.
This information is used to operate, provide, and improve Amazon Assistant's comparison features and Amazon's marketing, products, and services (including for business analytics and fraud detection). For example, we collect and process the URL, page metadata, and limited page content of the website you are visiting to find a comparable Amazon product or service for you, along with general information about your browser and OS. Amazon shares this information with Amazon.com, Inc. and subsidiaries that Amazon.com, Inc. controls and that are either subject to the Amazon.com Privacy Notice or follow practices at least as protective as those described in the Privacy Notice.
Information We Collect When You Interact with Amazon Assistant:
When you interact with Amazon Assistant, we connect browsing information with your Amazon Account. In these cases, Amazon Assistant acts as an extension of the Amazon shopping experience and processes your personal information in accordance with the Privacy Notice. For example, you may interact with Amazon Assistant's icon, notification features, or any of Amazon Assistant's comparison features to explore and compare the product or service you are viewing on websites to Amazon's products and services. In these cases, we will collect, and process browsing information related to the Amazon Assistant features you are interacting with (including information on the website you visited, the product or service compared, your Amazon account, and your search query).
What Choices Do I Have?
You can control collection of "Information We Collect When You Interact with Amazon Assistant" by disabling the relevant Amazon Assistant features in your Amazon Assistant settings. You can also control collection of "Information We Collect Automatically" by disabling the Configure Comparison Settings.
Amazon Assistant for Mobile Devices:
Amazon Assistant helps you discover and compare products and services while shopping on your mobile device, and the descriptions above apply to the content you view in your apps instead of the websites you view. Once you enable it, Amazon Assistant provides comparison features automatically as you shop in supported apps on your device. For supported devices, Amazon Assistant can read apps you view through the accessibility service if you enable your device's accessibility service for the app, and Amazon Assistant will use that method to collect the information described above. Amazon Assistant mobile app settings allow you to control features and related information collection.
PS – This is a supplement to Amazon's highly invasive Privacy Policy, so it means it has extra snooping abilities. If you want nightmares – read Amazon's privacy policy – trackers and all.
This is not the first time Amazon has stepped outside the bounds.
According to Reuters, it also uses extensive links with social media, cookies and invisible tracking pixels to track user activity and target laser-focus advertisements at you. Amazon Assistant can give it data basically everywhere you go online.
GadgetGuy's take – Amazon Assistant does not pass the pub test
Fortunately, Amazon Assistant is not here yet – or at least we hope not. GadgetGuy readers should see this for what it is – never let the fox guard the chickens.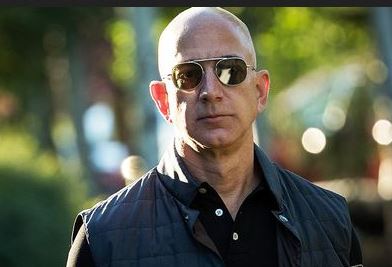 It is the most intrusive privacy policy we have read to date. While it offers you a choice to switch off some settings, like most apps/browser extensions once downloaded, even if not used, it still does its snooping job. Amazon Assistant is a win-lose for Amazon/you.
As we have not tried the app, we cannot comment on its full functionality. Maker of the free Ghostery (an anti-tracking app) said that Amazon Assistant also monitors activity on social media platforms such as Twitter, Facebook and LinkedIn.
Remember Amazon is a giant online retailer (e-commerce and fulfilment), media and advertising agency (selling your data via predictive analytics and laser-focused advertising), and Amazon Web Services (the tech that glues it together).
Amazon is also part of FAANG (read GadgetGuy article here and well worth a read). If the US Democrats (the other party) have it's way will be broken up to level the playing field. The EU also announced it was after Amazon for alleged breaches of its tough anti-trust laws.
And there is a good, independent article on Amazon data collection here and it has expanded the scope since written.
How to remove Amazon Virus Assistant according to 2-spyware.
Amazon Assistant changes the homepage, search engine and the new tab address to Amazon Smart Search – this is a clear indication of browser hijacking, and this technique is used to display altered search results, filling them with sponsored links, targeted by pop-ups, in-text links, promotional offers, deals, and other intrusive content.
Amazon Assistant may not technically be a virus; the key dilemma lies in its security. The application causes browsing and privacy-related problems. It is a PUP (potentially unwanted program) and says AV companies should automatically remove it as they would any other PUP. Apparently, MalwareBytes is the only one to remove Amazon Virus.
But even that is not foolproof as it usually returns after a reboot. That is because it places a huge range of entries into the registry and requires systematic, not one-click removal from all browsers and the operating system. And because its not identified as Amazon Assistant and goes under the various names and entries like Babylon Toolbar, Babylon Chrome Toolbar, Babylon Chrome OCR 1.1, Bablony Translator 1.3, Babylon Word Search, Babylon 1.5, Search Protect by conduit, Conduit Search, WebCake 3.00, MicrosoftEdge_8wekyb3d8bbwe (MS Edge) and Searchme 1.2 (Safari) and then needs to reset the search bar to your normal provider.
What does Amazon own/do?
Amazon.com and Amazon Prime membership for additional benefits
Prime Music and Music Unlimited (and variants)
Prime Video (and variants)
Amazon Studios (creates video content)
Amazon App store (for its Amazon devices)
Kindle and Kindle eBook store
Goodreads and Shelfari – user's recommendations for Amazon Books
Audible – spoken entertainment
Alexa – voice recognition, shopping and analytics
Fire TV devices – casting video content to a TV
Fire Tablets
Echo speakers and devices
Digital Games Store
Twitch live streaming games platform
Amazon Wireless
Amazon Web Services
ComiXology – digital comics platform
Amazon Fresh and Whole Foods Market
Amazon search and reviews
And many, many more enterprises in over 130 countries
The Wikipedia article is here.