Often considered the hardest bracket to buy for, kids don't often have a specific focus, but want lots of stuff, so if you have kids, try these ideas.
While normally we'd take the view to pick things that are fun and crazy out of the box for the little ones, this year, our gift suggestions include some things which will keep their attention for a little longer, as a few hobbyist ideas make their way into the list to give parents and kids things they can work on together.
Raspberry Pi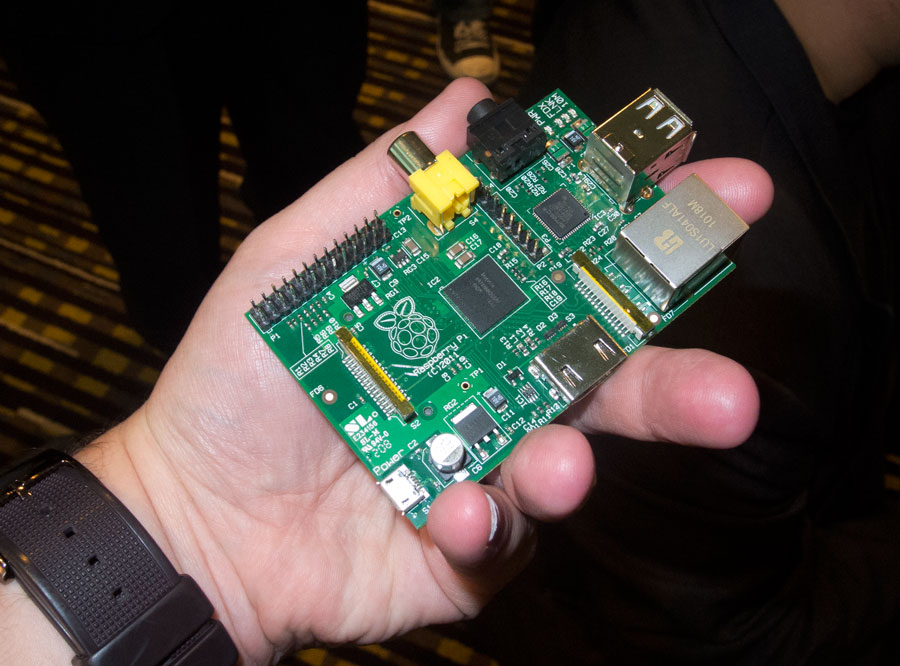 Price: $25
Teaching kids about computers isn't just something you do by handing an iPad and hoping their web travels will fix things. No, you can get them learning about them with a small computer aimed at teaching people how they work and how to code, and who knows, you might have the next Steve Wozniak living with you.
Microsoft Project Spark
Price: Free / $50
Another of the edutainment entries for this gift guide, Project Spark is an unusual game for the Xbox One that allows you to make games inside of it.
The game is technically free, and if you have a Windows 8 computer or Xbox One, you can find it on the online stores, but the retail pack will come with lots of extra content to ready to use and help kids make a game of their own, even if they're not adept at coding.
Orbotix Sphero / Orbotix Ollie
Price: $100
Learning how to code doesn't have to be something done with a computer or game system, though, and you can instead get the little ones learning that extra skill with a toy. In this case, a robot ball (Sphero) that rolls around  or a ball with two spinning tread-friendly wheels (Ollie), both of which can be controlled using a phone or tablet, gradually teaching the basics of coding, and hopefully encouraging kids to get more into robotics later on.
Ubisoft Rocksmith
Price: $100 (guitar not included, though you can find packs with a guitar)
More than just another Guitar Hero game, Rocksmith lets you grab a real guitar or bass and plug it into your console, learning to play an instrument by teaching you songs as the game.
Have kids that want to be rock stars but they're just not getting past a basic strum? Try this option instead.
Monster NCredible headphones
Price: $149
This one makes the list because if you have kids or teens that like to share music, chances are that they're doing it by sticking earbuds into each other's ears. Gross. Instead, tell them that these headphones sport a second jack to let their friends plug their headphones right into their own, sharing the music in a less gross way.
Parrot Rolling Spider
Price: $150
Australia sure has a lot of spiders, but the Parrot Rolling Spider isn't like a Huntsman or Redback, but rather a tiny quad-copter with wheels. You can fly the micro-copter without the wheels, or they can even work like training wheels, providing a soft landing when you're not quite sure how to land a tiny drone.
You will need a phone or tablet to make the Rolling Spider work, being a "MiniDrone," but once you have one, you're set, and the kids can have fun.
HTC Re camera
Price: $250
One of those gadgets that has sort of come out of left field, the "Re" is HTC's first camera, and it really has kids in mind, we think.
The gadget looks a little like a periscope or asthma inhaler, and even makes noises like the latter, but it's actually a 16 megapixel camera capable of recording Full HD videos without needing a phone. There's just one button to remember (two if you like slow motion), and while you can link up a phone later on to move images, it's also fairly waterproof and can be taken for a swim.
3D Systems Cube 3D printer
Price: $1499 (though we've seen it for $999)
One of the more interesting gadgets we've seen all year, the 3D Systems Cube 3D is one of the first 3D printers to be made available in Australia, and while it's an exy present, it could give kids the inspiration to be the next big toy or jewellery or furniture designer, encouraging them to learn a bit of 3D and turn their creations into actual objects.
Sure, it's not a cheap present for the kids, but if they're curious about product design, this is one thing you should look into. And hey, you can even get them to make a case for your smartphone.
Bonus.