We're not quite sure how far away the National Broadband Network is, but it's probably longer than most will want, and if 4G is what you want at home or in the office, GlobalGig's recently launched 4G service will now cater for use at home.
Apple isn't the only company announcing new products today, with GlobalGig getting in on the fun with D-Link, as the two have come together to give Huawei and Vodafone a bit of competition in the home 4G world.
You might remember Vodafone recently launched a 4G WiFi dongle made for the home and office earlier in the year in the form of the Cube, a gadget we reviewed recently which boasted as many as 32 devices connecting to it simultaneously.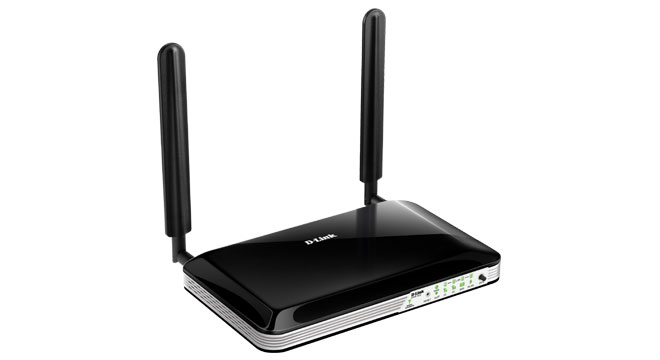 GlobalGig is chiming in with one of its own, this one to be provided by D-Link which will take advantage of the recently launched 4G GlobalGig plans for people keen to take advantage of the plans locally.
On the hardware side of things, GlobalGig will be offering the DWR-922, a small router supporting a SIM card to connect to 4G and distribute that to devices over both WiFi and wired networks.
Two 4G antennas sit connecting to the back of this router, supporting Category 3 LTE connectivity, translating to download speeds of up to 100Mbps, while uploads manage up to 50Mbps. With the 4G connection being handled by the router, this will be distributed over 802.11b/g/n wireless networks, while four Gigabit Ethernet ports are included to cater for wired devices.
Interestingly, there's also support for Voice over IP here, with an FXS port included to let you plug in a handset and make calls over a digital line, provided you have support for the technology. We've checked with GlobalGig on this one and have found out that while the telco doesn't directly include VoIP support, you could likely link up the router's VoIP access to a VoIP provider elsewhere on the web, making a handset work using a third-party solution. This is one of those tidbits few routers tend to support, at least the ones we see, so as soon as this router comes in for review, you can bet we'll be checking this feature.
Beyond this, there's the 4G access, and while we suspect this router is probably open to any of the connections you have, it comes with a GlobalGig card in the box.
Last month, GlobalGig sent word that is was going the 4G bandwagon, and bringing the high-speed roaming to other places, with UK working first, and other places shortly.
While England and Australia might not seem like a huge amount of support for 4G, GlobalGig's Australia-only plan could prove a winner with $50 netting 10GB per month, an amount that wouldn't necessarily set the wired broadband world on fire, but would manage to compete with Vodafone's own pricing.
As for the reception, this one will come down to Optus, because that's what GlobalGig is using here, but if you have decent Optus 4G reception and you want faster speeds at home or in the office, this could prove an interesting choice, arriving in Officeworks stores shortly for $249.95.