You're on vacation and you've just taken some great photos on your digital SLR. If only you could some how get your camera to talk to your mobile and share the pictures with your friends. Well, thanks to a new SD card from Eye-Fi, that's now a reality.
It's called the Eye-Fi, and this little orange SD card has enough technology to make even your mobile phone blush.
The Pro X2 card we had a play with this week features 8GB storage inside, as well as a WiFi technology powered from the card slot in your digital camera, making it possible for an image or video to be shot on a camera and sent directly to your mobile, tablet, or computer.
Eye-Fi told us this week that most cameras should be able to work with the card, especially any bought within the past three years.
In fact, thus far we've tested the Eye-Fi card on a Nikon D60, Nikon Coolpix P7100, Panasonic Lumix FZ150, Samsung NX20, and the Samsung WB150F, to find it worked without any issues.
Simply throw the card in, switch the camera on, and get the mobile or tablet communicating over an app made specifically for that device. Once the phone or tablet is talking to the card, it will automatically start sending files, with virtually no other setup required.
One of the cameras we tested with, is in fact a WiFi camera – the Samsung's WB150F. Normal functionality for this camera involves sending images directly to social networking sites straight from the camera, a native option on the compact. Without the Eye-Fi, you needed to switch the rotation dial to the "WiFi" option to send images directly, but once the Eye-Fi is the SD card of choice for the camera, it can send directly to a tablet or mobile phone without needing to touch any settings on the camera.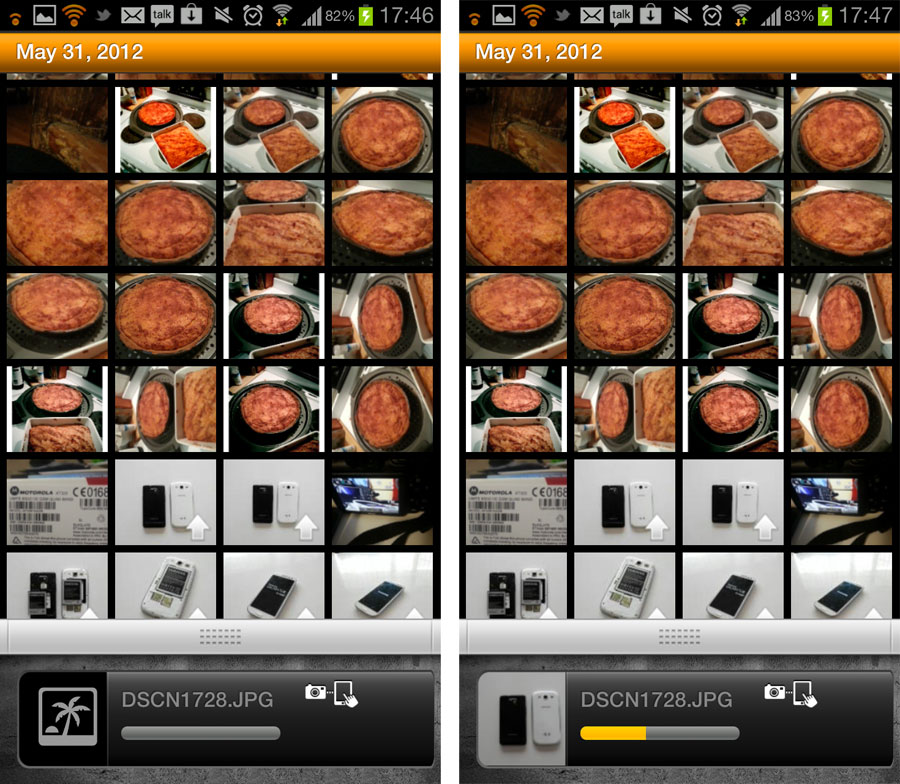 Files will even send directly to Eye-Fi's photo and video storage solution in the sky, essentially relying on the cloud by dumping your images into a premium drive straight from the phone or tablet, for a $50 USD fee.
Three types of cards are available, with two cards – 4GB ($60) and 8GB ($100) – sending JPEG images and videos over WiFi N networks, while a third card – 8GB Pro X2 ($120) – will send RAW files as well as the JPEGs and videos.
After playing with it, we can tell you that the concept is certainly cool and the Eye-Fi works quite well, provided your camera was bought in the past few years.
Australians should be able to find it within the next week or two, with Harvey Norman the first place that's getting it.