Beer appliances modelled from the Nespresso replaceable capsule system could be the next big thing, with the lure of home-pulled tap beer now something more manufacturers are prepared to bring to store shelves.
The idea of a home keg has been popping up on the market for some time, usually in stunts and gimmicks run by brewing companies, but Lion Beverages changed the formula earlier this year when it launched the Tap King, a fridge keg supporting a range of 3.2 litre bottles of beer, capable of producing 10 drinks each, and effectively bringing the pub experience home.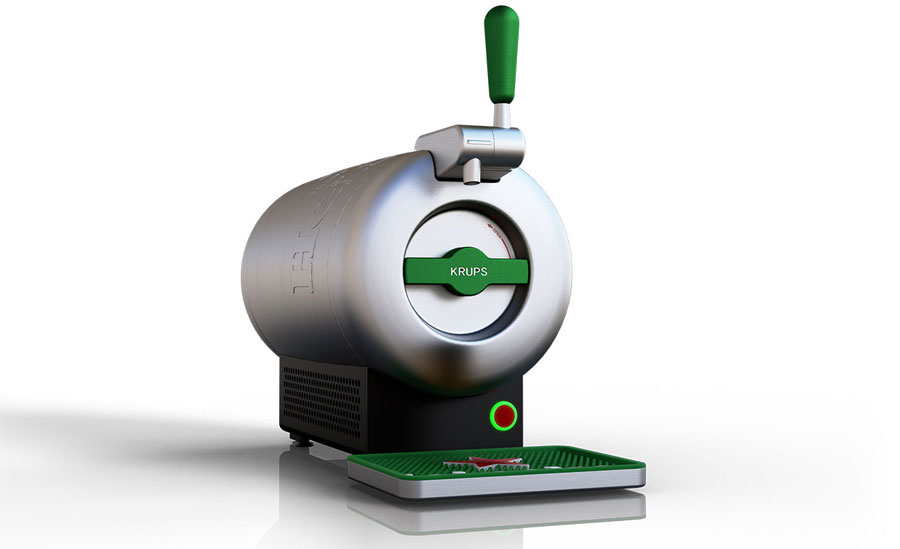 Lion's idea seems to have caught on with the rest of the world, and overseas, Heineken is practically ready with a Tap King of its own, joining forces with designer Marc Newson and appliance maker Krups to engineer The Sub, a home keg made from aluminium and designed to take 2 litre beer bottles.
Set to be available in Europe from next year, it's essentially a more premium Tap King produced by Heineken.
The bottles for use in The Sub will be called The Torp (we're assuming "Torps" is the plural version), and will include not just Heineken, but also Desperados, Affligem, and Birra Moretti, with more varieties of beer to come.
But the question of whether the appliance will come to Australia is an interesting one, especially since Heineken is distributed by Lion Beverages in Australia, the same company which released the Tap King.
Representatives for Lion this week had no comment on the issue, but we'd say that given The Sub is technically a form of competition, it probably wouldn't be brought out locally.
We had hoped that the design of Heineken's beer keg would be close to what Tap King offered, but there's also a serious difference in replaceable beer bottle sizes, with 2 litre Torp bottles for The Sub, and 3.2 litre bottles for the Tap King, likely emphasising that these two systems are drastically different and won't be compatible.
That's not to say they won't be, and we won't know until we can get our hands on one, but we can't imagine these will be close, and Australians will likely never see it, regardless.