If you haven't finished your Christmas shopping yet – you're not the only one! Fortunately, we have a wide range of tech gift ideas perfect for last-minute presents.
There are headphones, cameras, phones, and all kinds of tech to consider gifting to your loved ones. Whether you need something for your kids, a family member, or that special someone in your life, there's something for everyone. Read on for GadgetGuy's last-minute tech gift ideas this Christmas.
Best last-minute tech gift ideas for Christmas
Apple AirTag – from $49
We all know someone who always forgets things or loses items regularly. For them, a practical gift like an Apple AirTag is just what the doctor ordered. A small circular device you can attach to your keys, wallet, bags, and more, an AirTag lets you ping its precise location using the Find My app.
They're secure devices, too, so if you leave something behind, other Apple devices can pick up on the AirTag's Bluetooth signal and send the location to iCloud – all anonymously using encrypted data. You can even customise the device with custom engravings, different coloured keyrings and loops for that personal touch. For added convenience, AirTags come in either a pack of one or four.
Get the Apple AirTag from retailers including Amazon and DigiDirect.
Belkin SoundForm Mini Wireless Headphones – $49.95
Everyone needs a good pair of headphones, which is what makes the SoundForm Mini wireless headphones a great pick for kids. Available in a range of bright colours, they work with just about any Bluetooth-enabled device, and last up to 30 hours on a single charge.
Children can use the SoundForm Mini headphones for school and play, with a built-in microphone letting them chat with friends too. Another nifty feature is its volume limit of 85db that protects your little ones' ears while they listen.
The SoundForm Mini headphones are available from major retailers like Big W in addition to Amazon.
Or, if you want a pair of wireless earbuds for your kids, another option is the SoundForm Nano, which only costs an extra $20.
Belkin SoundForm Play True Wireless Earbuds – $69.95
Another affordable and reliable performer from Belkin, the SoundForm Play wireless earbuds are a solid entry-level audio device. You can spend hundreds of dollars on earbuds, but it's still possible to have good-quality wireless sound on a budget.
These have onboard mics, three EQ presets, are IPX5 water-resistant. As an added benefit, they come with a USB-C charging case, providing up to 38 hours of total playtime. Depending on who you're buying for, the SoundForm Play earbuds come in a range of stylish colours to suit everyone's aesthetic.
Available from Big W, you can also grab the SoundForm Play True Wireless Earbuds from Amazon.
Orbic Tab8 4G – $149
There are so many tablets these days, so they need to do one of three things to stand out: have a unique hook, offer great value for money, or perform better than the competition. In the case of the Orbic Tab8 4G, its low price for what is essentially a mobile-connected multimedia device is what stands out.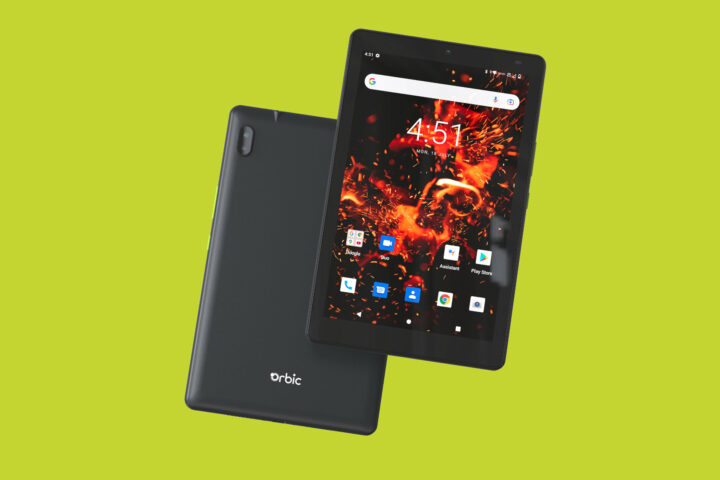 For kids or older family members who don't need all the power under the sun, the Tab8 is a capable little device for web browsing and streaming content. Plus, its 4G SIM compatibility means you can make and receive calls too. It's good for a couple of years of software and security updates, which is decent support for a tablet at this price.
Get the Orbic Tab8 4G tablet from Telstra Stores.
Motorola MA1 Wireless Car Adapter for Android Auto
Anything that helps reduce clutter and mess makes for a great gift. In this case, the MA1 Wireless Adapter eliminates cables, letting you use Android Auto on many different cars. This means you can connect an Android phone and use its apps natively through a car's display console.
Perfect for someone constantly on the go, wanting to listen to music, make calls, and easily use Google Maps while driving, we think the MA1 is a great device. Convenience in the form of an innovative little device always goes down a treat.
Get the Motorola MA1 Wireless Car Adapter from Telstra and Amazon.
Smartmi Air Purifier P1 – $299
Anyone who suffers from allergies and hay fever can attest to how annoying dust and pollen is. So, for something a bit different, an air purifier that helps manage their symptoms could make for a wonderful gift. Tech brand Xiaomi's range of Smartmi air purifiers offer a range of options, with the P1 model making for a great portable option.
Capable of purifying the air in a room as big as 30 square metres within 20 minutes, the P1 is a small yet efficient air purifier. With its attached leather strap, you can easily take it into different rooms to take care of lingering small particles like dust, smoke, and bacteria thanks to its HEPA filter. Smart features like voice activation and app controls make it incredibly easy to use and receive air quality updates.
Get the Smartmi Air Purifier P1 from the Xiaomi website or on Amazon.
TCL Nxtpaper TAB 10S Tablet – $499
Following similar logic to the Orbic tablet, the TCL Nxtpaper TAB 10S has an attractive point of difference: a paper-like screen designed to reduce blue light exposure. We're still discovering the effects of blue light exposure, in terms of eye strain and interrupted sleep, so it's good to see manufacturers are working on solutions.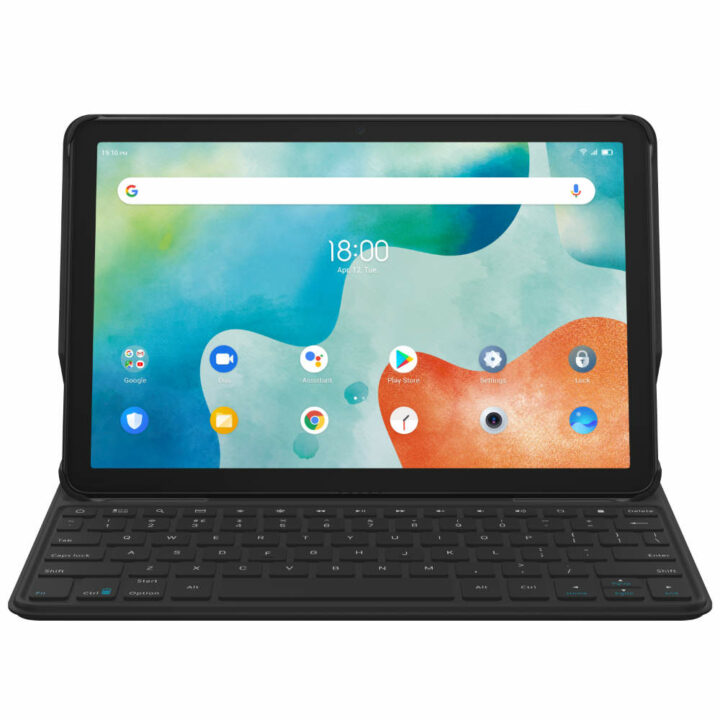 Ideal for those who like reading and streaming media, the Nxtpaper 10S provides an experience suited for longer periods of use – as bookworms are wont to do. This tablet also has a Full HD screen, meaning anything you view should display clearly.
Get the TCL Nxtpaper TAB 10S Tablet from retailers including Catch and Mobileciti.
A robot vacuum – from $799
What better gift than one that takes care of one of the most annoying household chores? Robot vacuums can do far more than just vacuum, with many models equipped with mops to deeply clean floors. Plus, most modern devices include mapping technology and app connectivity so you can customise their cleaning schedule.
ECOVACS DEEBOT N8 Robot Vacuum Cleaner
ECOVACS Deebot X1 Omni Robot Vacuum Cleaner
Roborock S7 MaxV Ultra Robot Vacuum
ECOVACS DEEBOT N8 Robot Vacuum Cleaner
ECOVACS Deebot X1 Omni Robot Vacuum Cleaner
Roborock S7 MaxV Ultra Robot Vacuum
There's plenty of variety in robot vacuums, each comes with unique features and accessories depending on your cleaning needs. We've had success using the Roborock Q7 Max in addition to the premium Ecovacs Deebot X1 Omni device. Regardless of your budget, you have plenty of choices when it comes to decent robot vacuums.
Here are some of the notable robot vacuum brands locally and where you can get them from:
GoPro Hero 11 Black – $799
Launched earlier this year, the GoPro Hero 11 Black is one of the best last-minute tech gift ideas for content creators and outdoorsy types. GoPro has a strong reputation for durable and feature-packed cameras ideal for capturing holiday memories, recording outdoor sports, and makes for a versatile piece of vlogging kit.
What makes the Hero 11 Black a good upgrade is its upgraded sensor, capable of capturing 10-bit colour videos at a massive 5.3K resolution, ideal for editing down into whatever format you need. Whether you need vertical for TikTok, or landscape for longer YouTube videos, it's easy to convert footage to suit different platforms.
Get the GoPro Hero 11 Black from retailers including Amazon, Catch, and DigiDirect.
Samsung Galaxy Z Flip4 – from $1,499
If you really want to splash out for a loved one, the Samsung Galaxy Z Flip4 will really make an impression. Sure, it's one of the flashier tech gift ideas, but you know what they say: go big or go home. As much a fashion statement as it is a highly intuitive flip phone, the Flip4 takes the foldable form factor to another level. Along with its Z Fold4 companion, the Flip4 is great for content creators and photography enthusiasts. Its clamshell design makes it easy to take selfies and group shots because you can fold the device into a pseudo-tripod.
More than just a style icon, upgrades to the Flip4 include a better battery, an improved cover screen experience that gives you more features – including access to Samsung Pay without even opening the phone – and plenty of other incremental enhancements. If you want to make a splash with your gift this year, the Flip4 has you covered.
Get the Samsung Galaxy Z Flip4 from major retailers including Catch, Mobileciti, and Amazon.
GadgetGuy occasionally uses affiliate links and may receive a small commission from purchased products.