When it comes to the world of smartphones, it's clear that iOS and Android dominate, but Windows isn't done, and Microsoft has a few newbies with some neat tricks up their sleeves.
With the launch of Windows 10 well and truly underway and a couple of new computers also inbound, you shouldn't be surprised that a few phones are also coming along for the ride, each featuring Microsoft's latest and greatest operating system.
Yes, Windows 10 is just about ready for its mobile debut, or a debut beyond that of beta software, anyway, because while it has been in testing on current Microsoft hardware, the smartphone world has been waiting for something new from Microsoft for quite a few months, and closer to most of the year.
This week, though, there's good news everyone, because three Windows phones have been announced, and they'll come not so much with Windows Phone, but rather Windows on a phone.
The first two phones are similar models — variants on a theme, one might say — with the Lumia 950 and Lumia 950XL offering big and bigger editions of Windows in a mobile environments, with some similar specs but a couple of changes.
Microsoft's Lumia 950 is the first big deal phone from Microsoft, and it will carry a Snapdragon 808 six-core processor — the same sort used in LG's G4 — with 32GB storage and a microSD slot capable of expanding to 256 or 512GB if you can find one of those very big microSD cards.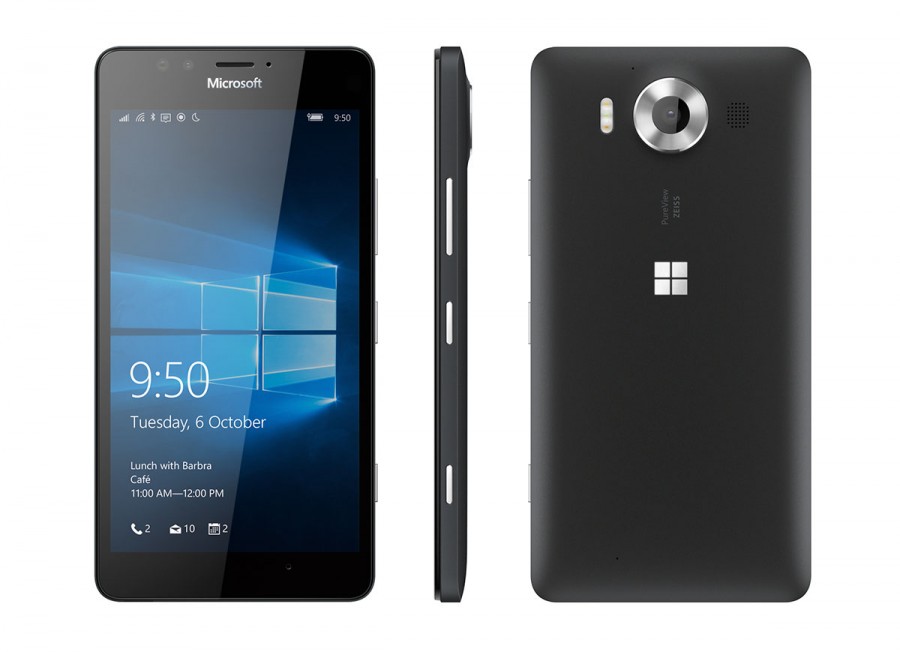 A 5.2 inch Quad HD AMOLED display makes this device stand out, providing a fuller-than-Full HD display, offering a resolution of 2560×1440 and producing 564 pixels per inch.
Wireless connections are all pretty standard, with 802.11a/b/g/n/ac WiFi, 4G LTE, and Bluetooth 4.1, while the camera is also pretty spesh offering Nokia's PureView technology with a 20 megapixel sensor on the back offering 4K UHD video capture and a three LED flash for better low-light captures. The front features a 5 megapixel camera, too, handy for those selfies.
And then there are the little differences, and for the Lumia 950, Microsoft will be bringing a polycarbonate body back, but also packing in a 3000mAh battery that is also removable, handy if you're not a fan of built-in batteries.
Windows 10 will be the operating system on this one, and it will be a Windows 10 that can even run in a desktop mode if you bring a keyboard and mouse to the table, making it work with Microsoft's "Continuum" technology.
One other thing is worth talking about, and that's the charge port: USB Type-C.
Just like the newly announced Google Nexus phones, the Lumia 950 will delivering a USB-C fast charger, capable of data transfer and charger over the next port set to become a standard. Wireless charging will also be built in too, so if you already own one, good news, too.
Microsoft's 950 will also be joined by a sibling, the 950XL, which is similar but not exactly the same.
Much like the iPhone 6S Plus compared to the iPhone 6S, you'll find a few changes here, but not too many, with a 5.7 inch Quad HD AMOLED display offering 518 pixels per inch, a slightly heavier weight, a bigger removable battery, and an eight-core Snapdragon 810 processor.
Other than those things, however, the 950XL is the same beast, packing in 20 megapixels of camera, Windows 10, and plenty of connection options for the Windows phone owner keen for something a little bigger and more phablet-sized.
"With Windows 10 and these new Microsoft devices, you are at the centre of magical new experiences," said Satya Nadella, Microsoft's Chief Executive Officer.
"We're moving people from needing to choosing to loving Windows, and these devices promise to fuel even more enthusiasm and opportunity for the entire Windows ecosystem."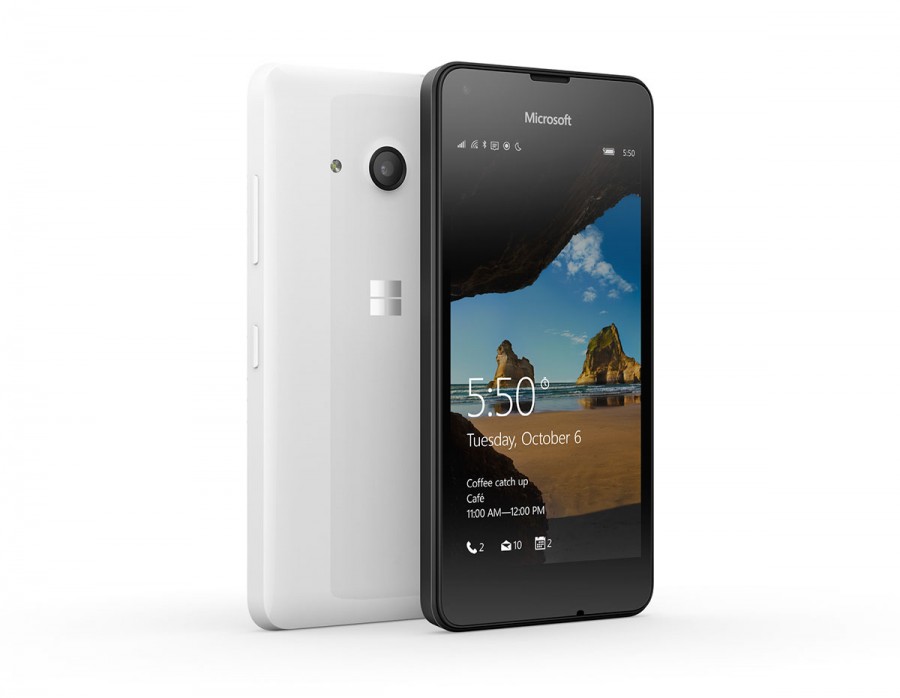 The two flagship stars won't be the only two making their way out, either, and the first entry level has been announced as the Lumia 550, bringing 4G LTE to a high definition 5 inch display offering 315 pixels per inch, just 10 or so shy of Apple's "Retina" grade displays.
Microsoft's choice in processor drops a fair amount here, however, shifting to a quad-core Snapdragon 210 with only 8GB storage running alongside, though there will be a microSD slot if you need it. On the camera side of things, you won't see 20 megapixels in the entry level slot, either, offering a 5 megapixel camera on the back with 2 megapixels up front.
Unfortunately, pricing on all three is missing in action, and locally Microsoft has no news.
Fortunately, Microsoft's local people have said that you can expect them arriving before Christmas, so we'd expect these around the same time of Microsoft's new Surface computers, which is conveniently found around the same time the Sydney Microsoft store will be launching too. Funny that.