The OPPO A54 and A74 are two of the most significant and, dare I say, desirable phones in 2021. Why? Because they set new feature and price standards for affordable 5G phones at $399 and $449. What's the catch? Nothing!
So, why are the OPPO A54 and A74 so significant? Let's just say that until now, I have not seen a 6.5″ FHD+ 90Hz screen, Qualcomm SD480 processor, plenty of ram/storage/dedicated microSD, 5000mAh battery, Wi-Fi AC, BT 5.1 and NFC. Not to forget the quad 48MP camera setup. To borrow the immortal words of Darryl Kerrigan in the Castle, "Tell 'em they're NOT dreaming".
Undoubtedly more brands will follow. OPPO siblings realme and vivo have models in the works. Samsung has already slashed its A42 5G from $599 to $499. Motorola has it's Moto G 5G Plus (Telstra locked) at $499.
A54 and A74 5G – same but different
So, what is the difference between OPPO A54 and A74 5G? A: Nothing really! There is a complete analysis in our announcement here, but these are twins from the same mother and father! The A74 has more ram and storage and an 18W fast charger at $49 more. Everything else is identical. As such, we will combine the review and note if there are any significant performance differences.
Please note that while we run more than 70 tests, this is a mini-review that points out the salient points and things to be aware of. All comments relate to the price bracket.
Details: OPPO A54 and A74 5G
| | |
| --- | --- |
| Website | A54 here and A74 here |
| Price | $399 and $449 |
| Store | *From: OPPO Online and major CE retailers like JB Hi-FI, Harvey Norman, Good Guys, Officeworks, and Catch.com.au |
| Warranty | 2-years |
| Manufacture | Made in China |
| Company | OPPO is now #2 for Australian Android smartphone market share. It has achieved that by excellent product and after-sales service. |
| Notes | Other GadgetGuy OPPO news and reviews here |
| * Grey market – no Australian warranty | |
We issue the standard warning that you must buy the genuine model with Australian firmware. Why? Because 5G IMEI numbers are registered with the Telcos and must be activated here. It can also make a 000-emergency call (not 911) without a SIM. Look for the Australian and NZ regulatory mark under Settings, About Phone, Regulatory. We have named and shamed the prominent grey marketers here. Get a genuine 'Made for Australia' model. Note that this model uses the Qualcomm SD780 5G – there are similarly named models with MediaTek SoC.
First impressions
OPPO has nailed the OPPO look with fabulous, patterned vacuum-deposited paint over polycarbonate. Fantastic Purple is an aurora of night lights that shimmer, Fluid Black goes from titanium to black, and Space Silver is quietly elegant. I like the O-hole selfie at the top left, and the oversized power button/fingerprint reader recessed into the frame. It is good design.
As a reviewer who covered 76% of all sub-$1000 phones in 2020, it is hard to surprise me. I have to continually remind myself that these are $399/449 phones!
Screen – exceptional
6.5: 2400 X 1080, 405ppi, 90Hz LTPS LCD
Brightness 450 nits (typical), Contrast 1500:1 and 100% DCI-P3
Panda Glass MN228
Bright, colourful with Vivid Gamut (100% DCI-P3) and Gentle (100%+sRGB) are unheard of at this price. The screen has a 90Hz setting which gives it a 180Hz touch sensitivity. While it can play games, the processor is not up to medium or high frame rates.
Processor – just right
The Qualcomm SD480 5G 8nm is a new system-on-a-chip (SoC). It has an X51 3/4/5G modem (sub-6Ghz), an Adreno 619 GPU. The SoC includes Wi-Fi 5 AC MIMO, BT 5.1, GPS, Aqstic amp, aptX adaptive codec, True Wireless and enough AI power to provide computational photography.
Geekbench 5 puts it above the MediaTek Helio G80 and on a par with the Helio P90 and Dimensity 720 at single/multi-cire of 522/1725. Open CL (1089) and Vulcan (923) are excellent for the price. OPPO tends to follow Qualcomm reference designs – which is good. Think of it as a three-cylinder turbo car with tonnes of power for most city use.
Ram/Storage/microSD
A54 4GB LPDDR4X and 64GHB UFS 2.1 (40GB free) and microSD top 256GB
A74 6GB LPDD4X and 128GB UFS 3.1 (105 GB free) microSD to 256GB
Androbench (USB-C 2.0 speeds maximum 480Mbps or 60MBps half-duplex)
Internal sequential read/write 507/245MBps (not constrained by USB-C 2.0) – excellent.
Remember to turn OTG connection on for external storage. USB-C 2.0 supports a maximum of 480Mbps or about 60MBps half-duplex. Maximum external storage sequential read/write rate is about 30/30MBps
Throttling
Max 158,245GIPS, Average 154,736GIPS – no throttling. This is an exceptional result and shows OPPO has good cooling tech.
Comms – Wi-Fi 5 AC 1×1 MIMO
Signal Strength 5Ghz – distance from Netgear RAX200 AX1100 router
2m: -18dBm/433Mbps
5m: -30dBm/433
10m: -47dBm/433
15M: -52dBm/433
Test speeds show excellent antenna design, and it keeps data throughput stable.
BT 5.1
GPS
NFC – Google Pay compatible and not usual at this price
Combo Accelerometer and Gyroscope, Geomagnetic, Proximity, Optical, Gravity, fingerprint (and 2D face unlock)
4/5G – very strong antenna strength
Dual sim plus dedicated microSD, single ring tone
LTE: 1/2/3/4/5/7/8/12/17/18/19/20/26/28/38/39/40/41/66 – world phone
5G: n77/78/38/40/41/1/3/5/7/8/20/28 (not all enabled – Australia uses n78 3500Ghz)
Test – speed 22.4/6Mbps/41ms (typical 4G speed in a 3-bar zone)
Finds nearest tower at -103dBm/100fW, second tower at -108dBm/63.1fW and third tower at -114dBm/50fW – excellent. Occasionally finds a fourth tower at -121dBm (unusable).
Sound – it is mono but has a 3.5mm port
It has an earpiece and down-firing speaker for mono sound. It has one mic.
BT 5.1 codex include SBC, AAC, APTX Adaptive and LDAC
3.5mm jack
Volume is a maximum of 80dB, and the sound signature focuses on clear voice. BT and cabled headphones are loud and clear.
Battery
5000mAh
A54: USB-C 2.0 5V/2A/10W
A74: USB-C 9V/2A/18W fast charge PD
In testing, we found that the A54 does support a 9V/2A/18W charger, so if you plug in any UCB-C PD charger, you get a fast charge.
We did not run the full suite of tests because it was clear that they have a massive battery for at least two days of use
PC Mark 2.0 battery test: approx. 24 hours
GFX Bench: T-Rex 485.5min (8hrs) and 3323 frames
GFX Bench: Manhattan 436.6min (7.28 hours) and 1591 frames
Charge time 5V/2A/10W 2 hours and 9V/2A 1 hour
Build – OPPO's usual excellent quality
162.9 x 74.7 x 8.4mm x 190g
Front: Panda Glass
Frame: Polycarbonate
Back: Vacuum deposited paint on polycarbonate
IP: IPx4
In box: Charger, 3.5mm Earphones, USB data cable, Protective case
Android 11 and ColourOS 11.1
We have commented many times on the excellent ColorOS 11 overlay to Android. Security patches are issued regularly – the last 14/4/2021. It comes with Facebook and TikTok – rubbishware that can easily be uninstalled.
OPPO apps are primarily replacements for Google apps where Google is prohibited. For example, there is File Manager (OPPO and excellent) and Files by Google that wants you to use cloud storage.
One handy app is Phone Clone that is now preinstalled. It allows you to easily copy information from Android, iOS and other OPPO devices. We tested copying from an old OPPO R9 and an LG G6 and copied data, settings, contacts, SMS, Whatsapp, Messages, photos and apps via Wi-Fi. You only need to enter login and passwords. It is similar to Samsung Smart Switch.
OPPO A54 and A74 5G Camera
OPPO has quite a camera prowess. To be able to offer a quad 48MP camera at this price is exceptional. In part, that is due to the use of an Omnivision 48MP sensor. It appears to be a suitable sensor from a new supplier, but it lowers the cost compared to a Sony or Samsung sensor. The images taken are amazing for this price bracket. It shoots well above its weight.
Wait one moment – different sensors indicated!
Our test software shows different sensors apart from the 48MP Omnivision OV48B. The 8MP Ultra-wide appears to be a Samsung S5K4HG7 8MP, 1.12um, contrast AF, not the Hi-846. The two x 2MP appear to be 5MP, S5K5e9 (colour) 1um Contrast AF and 5MP S5K5F1 (mono) 1um contrast AF. The selfie appears to be IMX476, 20MP, 1um, and FF scaled back to 16MP. Or it may be an S5K3P9 16MP, 1um PDAF – we hope for the latter as it has superior PDAF.
Now, this is not a big issue and probably relates to the shortage of camera sensors. But the two 5MP sensors are superior to the 2 x 2MP, and macro and bokeh photos may have more definition.
Specs
Camera
Primary
48MP
Bins to 12MP
Ultra-Wide
8MP


Macro
2MP


Mono
Depth
2MP


Selfie
16MP


Sensor Advertised
Omnivision
OV48B
Hi-846
GC02M1B
OV02B10
Sony IMX471
Exmor RS
Focus
AF
FF
same
same
FF
Aperture f-stop
1.7
2.2
2.4
same
2.0
Pixel size um
.8 bins to 1.6
1.12
1.75
same
1.0
FOV° and cropped
(68.4)
119
88.8
88.8
79.3° (68.1)
Stabilisation
No
Flash
Single LED
Screen fill
Zoom
6X Digital
Video Max
1080p@30fps
1080p@30fps
Features Rear: Photo, Video, Night, Expert, Panorama, Portrait, Time-lapse, Slow-motion, Text scanner, Google Lens
Features Front: Photo, Video, Panorama, Portrait, Night, Time-lapse, Sticker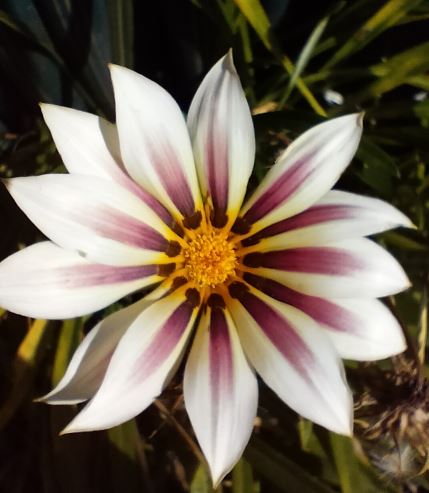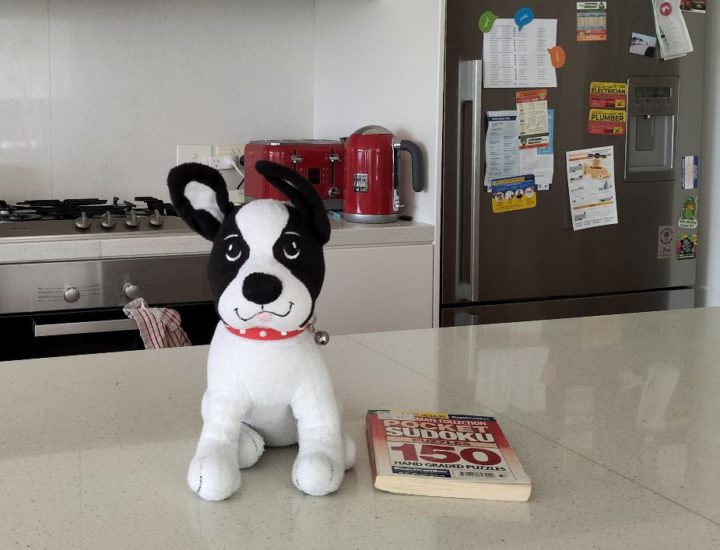 Selfie:
It's a straight 16MP (no binning) that captures lots of detail and accurate skin tone colours. It has OPPO AI to post-process the image. It has a limited depth of field, so if you are shooting a group selfie, make sure you are close.
GadgetGuy's take
The OPPO A54 and A74 5G redefine 5G entry-level price and features. There is no catch – just fantastic value, exceptional OPPO build and two-years warranty. We used the A74 for nearly two weeks (it could just have easily been the A54) and were never left wanting. That is quite an admission from someone that uses a Samsung Galaxy S21 Ultra 5G at nearly five times the price.
At the beginning of this review, I had to keep reminding myself that these were $399 and $449 phones – exceptional features and value for the price. It is now the end, and nothing has changed and receive our coveted and unreserved buy recommendation.
Rating
We are rating in the $399-499 bracket. OPPO exceeds all current phones in every category. A pass mark is 8/10, and we add
Camera quality – class leading
5000mAh and fast charge – better than waiting hours to charge
5G connectivity – couldn't test
Great build
Terrific screen
Very high antenna signal strength – the femtoWatts signal strength is well above the class
NFC and more
Both are 10/10. Buy the A74, if only for the extra RAM, storage and fast charger. Or save $50 and spend it on a few months of low-cost mobile 4G data.
5G or not? Do not go to Telstra, Optus or Vodaphone and buy expensive 5G data packages. Coverage and speeds are still a sham. We predict that within the next 12 months, MVNOs like Boost, Woolies and Aldi, will come down to their $20 packages.
The OPPO A54 and A74 5G redefine 5G entry-level price and features.
Positives
Too many to list - but punches well over its price bracket
Negatives
None really - truely!