Around the world, attention is begin given to Samsung's Galaxy Camera, the first full photographic device from Samsung to not only feature Google's Android operating system, but also work on 3G. So when is it coming to Australia? Soon. Real soon.
The third camera we've seen to feature Android – sitting behind the Polaroid Android camera unveiled at CES and Nikon's Android 2.3-based compact – the Galaxy Camera is the first outing from Samsung to merge the successful Galaxy smartphone handset with a compact camera.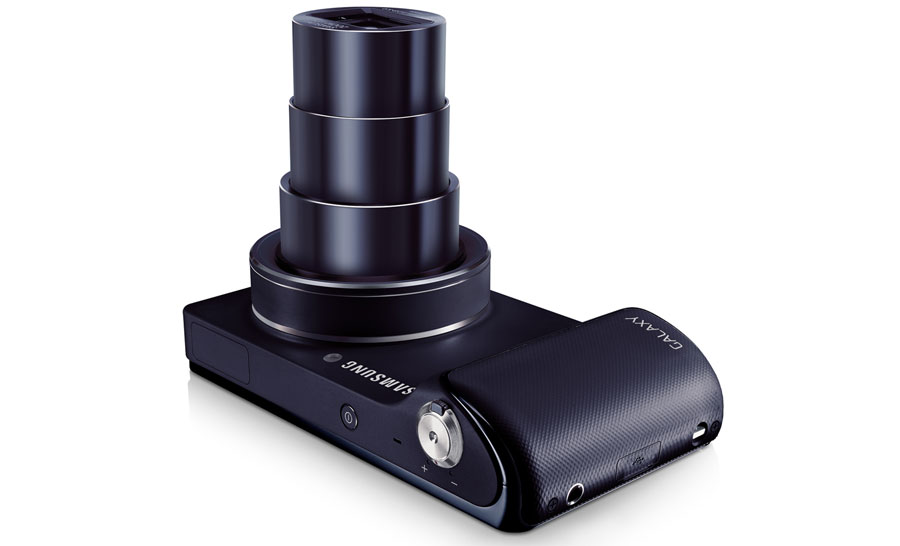 More than just your typical smartphone camera, the Galaxy Camera will include a 21x optical zoom lens, roughly equivalent to 23-483mm, allowing you to get up close with the action, and then process the images directly in the camera thanks to the big 4.8 inch touchscreen on the back running Android beneath it.
Using Android – a recent version at that, 4.1 – means that you can grab apps like Instagram, Vignette, and Photoshop to edit the files on the camera, while a GPS will tell you where you took the photos and a 3G chip will let you send them directly to social networks while you're on the go.
Some of these features might sound familiar, too – 4.8 inch screen, Android 4.1, GPS, mobile capability – and that's because they are: from what we know about the Galaxy Camera, it's essentially a 21x compact and a Samsung Galaxy S3 combined, providing roughly 4GB of internal storage, microSD slot, 1.4GHz quad-core processor, 1080p Full HD video capture, and 16 megapixel images. Uploading images on the go will be possible provided you throw your own microSIM with a plan in, but you could always just use a WiFi hotspot too and save a few bucks.
As for availability, we're beginning to see releases of the Galaxy Camera overseas, with both the US and the UK receiving release dates and prices, and while Australia has yet to be confirmed, we're hearing that it should come in late-November to early-December.
Stay tuned.