Rumours abound, but some sources are better than others. Here is a roundup of the Samsung S21 rumours that appear to be most likely.
It is that time of the calendar year – Samsung is usually the first cab off the rank with the release of its 2021 flagship devices – the Galaxy S21 family. And if the schedule is true to form it will be at least a Galaxy S21 and Galaxy S21 Plus with more models like the Ultra, Fan Edition, Active, Note21, etc. to come later in the year.
You know it is getting harder to improve on the traditional glass slab. A new processor, changes in memory or capacity, bigger cameras etc. From what we can gather the S21 series is more evolution of the excellent S20 series in 2020.
And while some are critical of the 'tick-tock-tock' evolution (new-update-update) process does not offer enough incentive to upgrade, it makes sense in a COVID world to update the tech. S10 and earlier model owners are the targets here.
Simultaneously, its excellent A-series is where 90% of the action is, and the S-series tech flows down, making 'A-X2' series even more compelling.
Note: any images are artists renders only.
Samsung S21 rumours – three models – well, at least two
Samsung always manages to surprise so while it may be two (S21 and S21 Plus) or three models (S21 Ultra) it will have something else up its sleeve to make 14 January even more exciting.
What we are seeing is a pattern appear. The S21 and S21 Plus will be a case of good and better but largely using the same design, camera, internals etc. So, the differentiation here is screen and battery size.
Ultra will have some cool things. Certainly, the huge, binned main sensor and periscope zoom (that has made such a difference to my photography), more storage, and the huge screen – 6.9 is wonderful.
Screens
It is no surprise that the S21/Plus will have flat 2400x1080p screens with small bezels. They will have 60/120Hz adaptive and the new Dynamic AMOLED 2X capable of 1300-1400 nits for HDR10+.
The ultimate Gorilla Glass 7 Victus will protect both. The under-glass fingerprint sensor becomes ultrasound for faster response.
The S21 Ultra (should we see it) will be 6.9" 3200×1440, 120Hz adaptive.
Processor/ram/storage
Some countries get the Qualcomm SD888 (US and others with mmWave 5G), and there is always a kerfuffle over the rest (like Australia) that get the Exynos version. The Exynos 2100 5nm has 1 x 2.98Ghz, 3 x 2.8Ghz, 4 x 2.4Ghz and leaked tests show the performance gap between both brands is very close.
We are a little concerned that base memory/storage is 8/128GB (256GB option), and apparently but no micro-SD expansion. However, Samsung has a good implementation of USB-C 3.2 Gen 1 (5Gbps), giving backup speeds of 200-300Mbps.
And with small external SSDs now common that allows for videographer use.
Comms
The SD888 has Wi-Fi 6E and Qualcomm 5G Modem. The Exynos version Wi-Fi 6 but HT160 and Samsung 5G modem. The Bottom line is they will perform similarly. We will get a single sim and eSIM version.
Of more importance is the availability of 5G in Australia. It uses the slower sub-6Ghz band (mmWave is probably 2025 for consumer use and only in a few locations). The Samsung 5G Modem is fine.
As usual, there will be the BT 5.x, NFC, Ultra-Wide-Band
Battery
The Samsung S20 series gets good battery life anyway. The move to 5nm SoC and reverting to 1080p screens means that the extra power use of 5G should be well offset.
Samsung has a 25W 'fast charge' that is a far cry from the speedy 65W offerings from OPPO et al., but a two-hour charge is acceptable.
We expect the batteries to remain at 4000/4800 mAh with 15W Qi charge.
The Ultra has space for a 5000mAh battery.
Camera
The camera housing appears to wrap around from the frame – not a separate camera block.
Here is where rumour tends to give way to speculation. The renderings appear to show three 12MP cameras, similar to the Samsung Galaxy Z Fold 2 and Note20. Others claim at 64MP binned 16MP primary sensor.
Regardless Samsung knows what it is doing here, and the cameras will rate well in the DXOMARK tests.
The Ultra could see a huge 144MP primary sensor binned to 16MP. We expect the 48MP Pericope 'folded prism' camera with 4X optical, 10x digital (lossless) and 100X hybrid zoom to remain.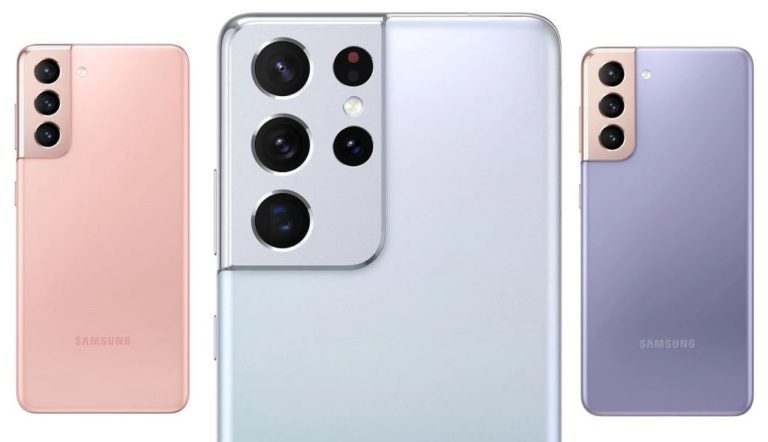 The selfie is 10MP with large 1.8um pixels.
Android
Samsung has already committed to three OS updates and three years of regular security patches. But its also working with Google's Project Treble to allow Android updates regardless of any UI or hardware customisations.
Having seen Android 11 and UI 3.0 on the S20 Ultra, Samsung users will not be disappointed.
Price
The world is not ready for more price hikes, so the S21 is just a technology refresh. We were impressed at the Samsung S20 Fan Edition (FE) – the lowest cost S20 device of the year. Expect the S21 FE to impress as well.
Samsung S21 rumours- to finish
Samsung is experiencing a major upswing in the west as one of the few phones not made in China. It also controls most of of its supply chain to confidently produce millions of devices that may otherwise be competing for critical parts made in China.
There are rumours that these will not come with a charger or USB-C earbuds but given Samsung's response to the Apple iPhone 12 move that is unlikely.
As I said earlier, I don't expect any unforeseen technological advancements in this or even perhaps the S22 – at least until the world resets and gets back on its feet.
And that is why Samsung is also working on new models of the Flip Z and Fold Z. These inspire people and are proving grounds for new tech.
Samsung will announce details of the launch here.