Fans of the high resolution audio movement know just how hard it is to find music that matches their high bitrate needs, especially here in Australia, but music service Deezer is coming together with Sonos to make it a match made in audiophile heaven.
This week, Sonos has chimed in to say that it will make the premium "Deezer Elite" service available in Australia, delivering high-res audio to Sonos systems for $24 per month, with a likelihood that you'll also be able to listen to the service at on mobiles and tablets, too.
As a point, Deezer Elite's steep subscription price comes in at around twice the cost of competing services like Spotify and Google Play Music that currently deliver lossy audio, which for many is good enough, but not to all, and if you prefer CD quality audio and higher, Deezer Elite will be offering higher bitrates and lossless compression.
Previously, the only subscription service we'd heard that would be delivering high-res music was Tidal, and while it was available to Australians to access, it wasn't official, nor was it handled by Sonos that we could recall.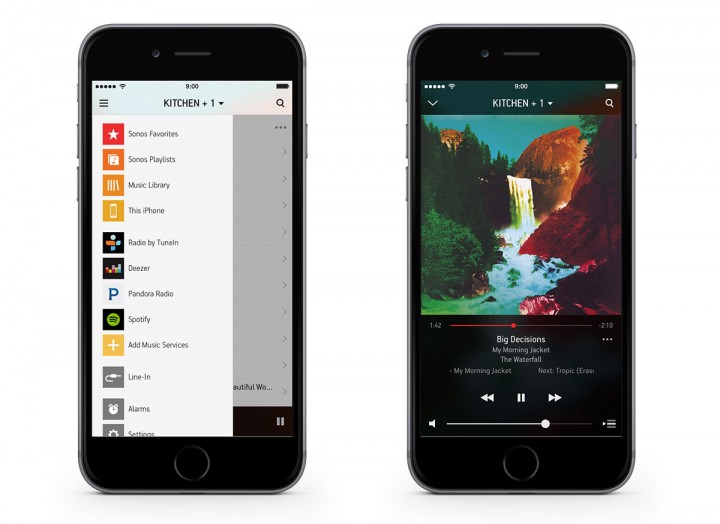 Checking in with Sonos and Deezer, it appears that the "high-resolution" audio being offered is more just a high bitrate, with 44.1kHz FLAC files being delivered via streaming, but not higher, potentially changing what most people regard as "high-resolution audio", which is generally music that is 24-bit or higher.
It therefore may be a bit of a stretch to say that most people will be able to tell the difference between the lossy services of Spotify, Rdio, Google Play, and so on, and the lossless FLACs that Deezer Elite will bring, though every ear is different.
One thing that has our interest piqued is just how much of a dent this will have on downloads and download speeds. One of the downsides of a FLAC is that it is generally bigger, and while you might have a five minute song hitting 7 or 8 MB in lossy format, a lossless version can be anywhere from five or six times that size at 40 to 50 MB, or even higher, with 24-bit versions reaching into the 100-200 MB. These increases in turn lead to bigger downloads, raising a question of just how much data this service will consume, and what sort of speeds a customer will need to get the files reliably.
In any case, we should have more information on this soon, as well as a review soon enough for anyone keen on waiting. If you can't wait, however, you'll find the service available to Australians for $23.99 monthly.