Sixty years in business is a long time, and one of the world's most known HiFi makers is celebrating with an iPod dock that features aluminium, wood, and 360 degrees of sound.
In 1952, Saul Bernard Marantz – the name in the brand – created the first product to launch his own brand. Called the "Audio Consolette," it was a pre-amplifier made for mono records, designed to make LPs sound better thanks to having every equaliser curve, in case the recording wasn't the same across the board.
In 1953, hundreds had been sold and the company was born.
Sixty years later, music has changed, and so has the technology. Marantz is still in the business, and for its anniversary, the company has made a new version of the Consolette designed for modern day music and its associated technology.
The 2013 model is made from a single piece of aluminium and features a polished piece of walnut on the back of the unit, and while it could probably be used with a record player with the line-in ports, Marantz has engineered this with more common uses of music technology.
As such, you'll find a wired Ethernet port, wireless networking, AirPlay support, and Bluetooth for playback over Apple, Android, and Windows Mobile devices. An app is also provided, offering free internet radio stations with six of these able to be stored on the dock for playback when you want to keep your phone or device in your pocket.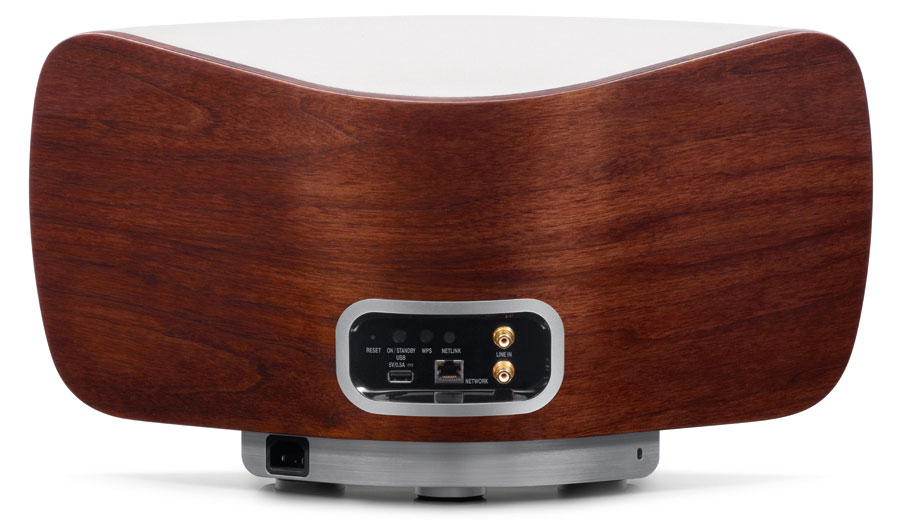 And if you have an iPod, iPhone, or iPad before the models were refreshed last year, the 2012 Marantz Consolette also functions as an iPod dock, supporting the older iPod dock connector, the long one before it was shifted over to the new Lightning standard.
Inside the Consolette, Marantz has thrown in a two-way active speaker system designed to give audio in every direction, with special drivers aimed at dispersing sound as wide as possible.
A remote is also included with the package, but you can always get up off your seat and use the retro controls on the front of the Consolette, with a bright OLED display telling you exactly what source you're listening to.
Pricing isn't exactly cheap for this device, though given the design and build quality, we're not really surprised, with Marantz charging $1650 RRP for the Consolette. It should be in stores now in the silver white finish, though the black edition will be available in the next few months.