Apparently, we're all obsessed with music, and with how often my headphones leave this writer's head, I'm not surprised. But it seems we're also always looking up tunes, and we're doing it with Shazam so much that the app and service is getting rebuilt for more.
Unveiled at Mobile World Congress in Spain, the announcement joins the plethora of news coming from Europe about all the new things that will be making their way to store shelves in the next few months.
Shazam's announcement won't be coming to physical shelves, however, heading to the virtual ones instead as a new edition of the app is released better built to handle more than just music, with television added too, and sporting a new look.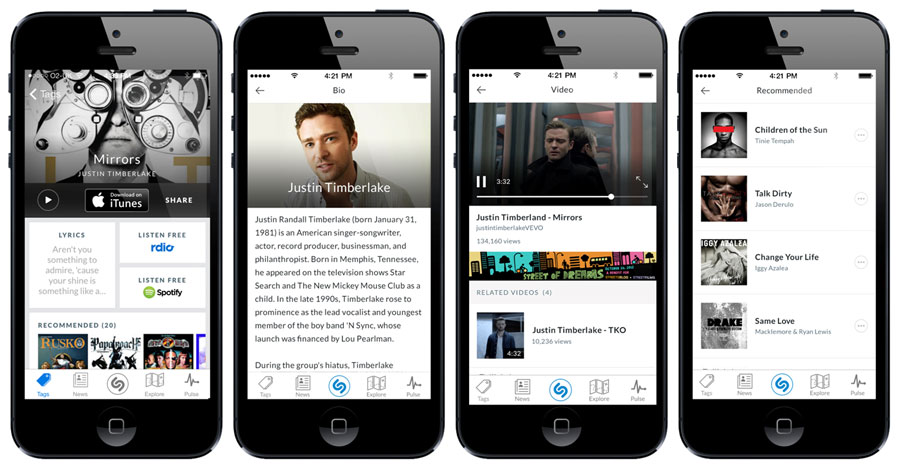 "The redesign we're unveiling today is part of a fundamental evolution in our consumer experience," said Rich Riley, CEO of Shazam.
"With these changes, Shazam is evolving to become a destination experience and content platform for artists, shows and brands."
The latest version of the app will be rolled out to both of the major mobile operating systems, with Apple's iOS and Google's Android squarely in Shazam's sights, though not necessarily at the same time. Both apps will be able to dig up lyrics quickly from a song, find a music video, and even let you check out biographies and discographies.
TV shows are becoming an important part of what the Shazam search service offers, and the service will now be able to tell you more about the television you watch, similar to what the Internet Movie Database (IMDB) offers.
Currently, the Shazam TV side of things is built more for American TV, but we're checking to see if or when Australian TV services will be included as part of what Shazam works with.
For now, the new Shazam will be making its way to iOS first in the free and paid versions of the application, with Android receiving the refresh in the next few weeks.