Crucial, a leading global brand of memory and storage upgrades has launched the Crucial MX500 SSD with sequential reads/writes up to 560/510 MB/s and random reads/writes up to 95K/90K IOPS.
The new drive features second-generation, 64 layer, Micron 3D NAND technology, is 45 times more energy efficient than a typical spinning hard drive and is available in capacities up to 2TB in the 2.5-inch form factor and up to 1TB in the M.2 form factor.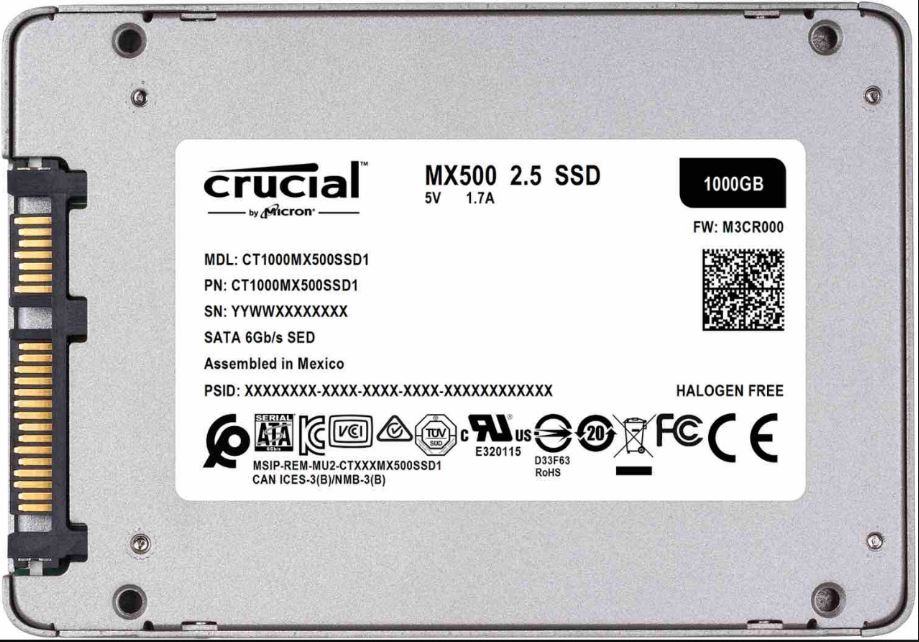 Data is protected by an integrated "Power Loss Immunity" that flushes any cache data to the SSD in the event of an unexpected power loss. It also has Exclusive Data Defence guards against data corruption and AES 256-bit hardware-based encryption.
Jon Tanguy, Crucial Senior SSD Product Engineer, said, "This next generation MX500 SSD features a stackable 64-layer, 256-gigabit component. Micron's floating gate NAND is designed with CMOS Under the Array (CUA), which allows us to minimise the footprint of the die. At 59 square millimetres, it is among the world's smallest 256-gigabit die."
Crucial has addressed two of the scariest issues for first-time SSD buyers – moving files and installation. Upgrading from a traditional hard drive is easy with free Acronis True Image HD cloning software included with each drive, and it has a 5-year warranty.
Jonathan Weech, Crucial Senior SSD Product Manager, said, "We're excited about our next generation of SSD drives and the near-instant performance and lasting reliability that comes with them. Users can rest assured that their data, family videos, travel photos, music, and other important documents are stored safely on the MX500."
Australian prices are yet to be finalised, but British prices for the MX500 2.5" SSD are
250GB £70.79 (A$125)
500GB £124.79 ($215)
1TB £231.59 ($400)
2TB £443.99 ($770)