After much anticipation, Sony's follow-up virtual reality (VR) headset, the PlayStation VR2, is almost here. Most importantly, we now know about each PlayStation VR2 game you can play once the device launches.
Confirmed for a 22 February launch, the PlayStation VR2 will cost $879.95 here in Australia, or $959.95 for a bundle including the platform-exclusive game Horizon Call of the Mountain. Unlike devices like the Meta Quest 2 that operate without additional hardware, you also need a PlayStation 5 to use the PlayStation VR2.
Alongside the tentpole release from Guerrilla Games and Firesprite, Sony recently revealed that the PlayStation VR2 game launch lineup includes more than 30 titles due out by the end of March. This includes brand-new games, ports from other VR platforms, and free updates to popular entries like Gran Turismo 7, Resident Evil Village, and No Man's Sky.
Many of the software scheduled for release over the next couple of months come from independent developers with extensive VR experience. Other than immersive experiences from major studios, slapstick comedy is inherent to the format, so keep an eye out for Job Simulator and Vacation Simulator from Owlchemy, and What the Bat from Triband, known for their hilarious previous game What the Golf?
Launch window PlayStation VR2 game list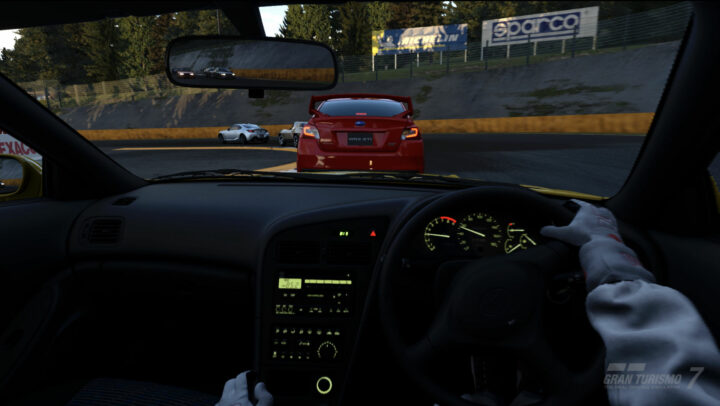 Here's the list of games from Sony intended for release during the PlayStation VR2's launch window through March. Bear in mind, release dates could change between now and then:
After the Fall (Vertigo Games)
Altair Breaker (Thirdverse)
Before Your Eyes (Skybound Interactive, launch window)
Cities VR (Fast Travel Games) 
Cosmonious High (Owlchemy)
Creed: Rise to Glory – Championship Edition (Survios, launch window)
The Dark Pictures: Switchback (Supermassive, launch window)
Demeo (Resolution Games)
Dyschronia: Chronos Alternate (MyDearest Inc., Perp Games)
Fantavision 202X (Cosmo Machia, Inc.)
Gran Turismo 7 (via a free update to the PS5 version of GT7)
Horizon Call of the Mountain (Firesprite, Guerrilla)
Job Simulator (Owlchemy)
Jurassic World Aftermath (Coatsink)
Kayak VR: Mirage (Better Than Life)
Kizuna AI – Touch the Beat! (Gemdrops, Inc.)
The Last Clockwinder (Pontoco/Cyan Worlds)
The Light Brigade (Funktronic Labs, purchase includes PS VR and PS VR2 versions) 
Moss 1 & 2 Remaster (Polyarc)
NFL Pro Era (StatusPro, Inc., free PS VR2 upgrade)
No Man's Sky (Hello Games, launch window)
Pavlov VR (Vankrupt)
Pistol Whip (Cloudhead, free upgrade)
Puzzling Places (Realities.io, free upgrade)
Resident Evil Village (Capcom, via a free update to the PS5 version of RE Village) 
Rez Infinite (Enhance)
Song in the Smoke (17 Bit)
Star Wars: Tales from the Galaxy's Edge – Enhanced Edition (ILMxLAB)
Synth Riders (Kluge Interactive, free upgrade)
The Tale of Onogoro (Amata K.K)
Tentacular (Devolver)
Tetris Effect: Connected (Enhance)
Thumper (Drool LLC)
The Walking Dead: Saints & Sinners: Ch. 2: Retribution (Skydance, launch window)
Vacation Simulator (Owlchemy)
What the Bat (Triband)
Zenith: The Last City (Ramen VR, free upgrade)
More PSVR2 details
Although the current PlayStation VR2 game list contains mostly remasters and upgrades of existing titles, it's an impressive range nonetheless. One thing worth looking forward to is the substantial visual quality increase over Sony's first VR gaming headset. Playing highly-acclaimed games like Moss and Tetris Effect: Connected through two 2000 x 2040 OLED HDR screens will be spectacular. Sony also confirmed that the popular rhythm game Beat Saber is coming to the platform, just not at launch.
Aside from a decent PlayStation VR2 game launch window, content creation and safety are major areas of improvement. Similar to other recent VR headsets, Sony's new device lets you set designated play boundaries and view your surroundings without needing to remove the peripheral. It also supports native gameplay broadcasting using a PlayStation 5 Camera, letting streamers share footage more easily.
You can pre-order the PlayStation VR2 now from gaming and tech retailers including Amazon:
Plus, you can check out the launch games in action via the PlayStation website. It's a busy period for Sony, with the PlayStation VR2 releasing soon after the premium-level DualSense Edge controller which has raised eyebrows over its eye-watering price.
Read more gaming news on GadgetGuy
GadgetGuy occasionally uses affiliate links and may receive a small commission from purchased products.